Inleiding/Introduction
Master Tung's Acupuncture
Basic Concepts, Essential Points, and Dao Ma Groups
Workshop

by Prof. Dr. Hans-Georg Ross,
autor of :
McCann, H and
Ross, H-G.
Practical Atlas of Tung's Acupuncture, 4
th
ed., Müller & Steinicke, München, 2015
TCM History
Throughout the history of Chinese medicine there have been several currents of Chinese medical practice. Some were well seated in the Confucian scholar tradition associated with the transmission of canonical writings such as the Huang Di Nei Jing. Alongside and concurrent to these traditions, China also had family lineages that were more or less kept as trade secrets among small groups of people. Over the last two thousand years of Chinese history, these family lineages have come and sometimes gone entirely if there were no heir to receive the information. Furthermore, even when these secret family traditions were taught, sometimes the true depth of information was withheld. This very traditional aspect of Chinese culture can certainly be a negative and dark one in the realm of medicine, especially since the greatest and most important texts of Chinese medicine (e.g., the Huang Di Nei Jing, Nan Jing, etc…) have always been transmitted openly and freely. In Chinese there is a phrase that "Medicine is the Art of Compassion" (醫為仁術 yi wei ren shu). Secret lineages of medicine that are not taught openly and possibly even allowed to die out due to the selfish motivation to retain knowledge or power in a select number of individuals stand in direct opposition to compassion. Tung's acupuncture is one previously secret ancient family lineage of medicine that, thanks to the openness of its last proponent, has survived and nourished in modern times to the benefit of countless suffering patients.
Introduction
Tung's acupuncture is a classical family lineage tradition, which has survived to the present day uninfluenced by the contemporary TCM mainstream. Once a guarded secret, it has become increasingly popular during recent years because of its high efficacy and its concise theoretical concepts.
Tung's acupuncture dates back to the Han dynasty and therefore rests on classical Chinese philosophical ideas which are also inherent components of TCM acupuncture. Therefore Tung's theoretical framework does not only explain the effects and indications of its own acupuncture points, but can also serve to understand many standard TCM points more profoundly and in a rational way.
Accordingly, our seminar will serve a dual purpose. Firstly to provide you with a thorough introduction to Tung's acupuncture, including important treatment strategies and point groups for frequently encountered ailments, and secondly to provide you with an extended view of TCM points you are already using in your daily practice.
Theoretical Background – Treatment Strategy
We will begin with exploring the core essence of Tung's acupuncture looking at both the theory of the system and its origin: a general introduction to Master Tung's therapeutic strategies will be provided with reference to classical and modern sources. You will learn to characterize effective acupuncture points and understand their classification within the framework of Master Tung's main methods of point selection, namely
holographic (Taiji-) correspondence,

channel correspondence,

tissue correspondence, and zonal arrangement.
Point studies – Tung's Specific Extra Points
You will become familiar with a basic set of important acupuncture points from Master Tung's repertoire and their combination (Dao Ma groups). With reference to what you have learnt in the theoretical section you will be able to understand their mode of action and the rationale behind their specific usage in therapy. Points and treatment examples will be presented with a focus on pain, motor disorders, and internal diseases.
You will practice point location and needling.
The material covered will be immediately useful in your clinic.
---
Prof. Dr. med. Hans-Georg Ross.
Hans-Georg Ross is a licensed acupuncturist and a certified acupuncture instructor (Chamber of Physicians, Düsseldorf). He received his training in TCM and Acupuncture from the DÄGfA and the University Witten / Herdecke, Germany. Prior to his professional training in Acupuncture Dr. Ross was a Professor of Neurophysiology at the Heinrich-Heine-Universität Düssel-dorf and a Research Fellow at the University of Western Ontario (London / Canada) and at the Indian Institute for Chemical Biology (Calcutta / India). He is a Fellow of the Indian Academy for Neurosciences and an Emeritus Member of the Society for Neuroscience (USA).Dr. Ross has taught Acupuncture in Germany, Austria, and the Netherlands and is the co-author of a textbook on the Balance-Method in Acupuncture. He works as a general practitioner with focus on acupuncture.
Identifying Points by Symptoms, Syndromes and Diseases
Tung's Points: Locations and
Inhoud/Content
Toelatingsvoorwaarden - conditions of admission: TCM - Acupuncture

Voertaal - Language: English

Participants: Maximum 25

Lesdatum - Dates: de nieuwe datum is nog niet gekend. Bij interesse schrijf je best in "onder voorbehoud". Je wordt dan als eerste verwittigd zonder enige verplichting.

Uren - Hours:

Saturday: 09.00 - 16.30 h

Cursusgeld - Fee: 360 €

Suggested reading: McCann, H and Ross, H-G. Practical Atlas of Tung's Acupuncture, 4th ed., Müller & Steinicke, München, 2015; >>>>> Important note: we offer this book for free (no payment)

Accreditatie : NVA - Zhong - EUFOM - NWP - BAF - VNT

Deelnemers uit het Vlaamse gewest kunnen gebruik maken van de KMO-portefeuille. De kmo-portefeuille is een maatregel waardoor ondernemers financiële steun krijgen bij aankoop van opleiding (mogelijkheid tot maximum 40% tussenkomst van de Vlaamse Gemeenschap)eelnemers uit het Vlaamse gewest kunnen gebruik maken van de KMO-portefeuille

De organisatie behoudt zich het recht voor om eventuele wijzigingen in het programma en planning aan te brengen.
---
Docent
Prof. Dr. Ross Hans-Georg

General Practitioner with a focus on Acupuncture

Author: "Practical Atlas of Tung's Acupuncture" (with Henry McCann)
Accreditaties/Accreditation
Het aantal accreditatiepunten verschilt per beroepsverenging en wordt best nagezien bij de betreffende organisatie
BAF, EUFOM , NVA , NWP , ZHONG
Studiegebied
Traditional Chinese Medicine Oosterse Gezondheidszorg
Infomoment Opleidingen ICZO vzw
Chinees Schrift & Kalligrafie: nieuwe basiscursus vanaf april 2023 - Confuciusinstituut Howest - klik hier >>>
---
Dry Needling & Acupunctuur
---
Westerse Medische Basiskennis
---
---
---
Nieuwsbrief
Hiermee kan u zich gratis abonneren op onze periodieke nieuwsbrieven. De informatie die u doorgeeft zal enkel voor dat doel gebruikt worden
---
HOWEST Academy - Gezondheidszorg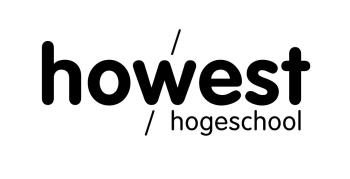 ---
Partners in Education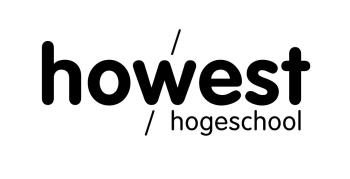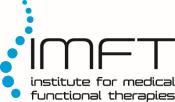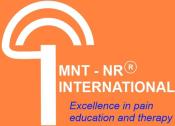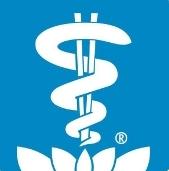 ---
Stand firma Campus Antwerpen
---
Patiënten
Op zoek naar een ervaren therapeut ?
---
Vacatures - Materiaal