Docenten
"één" team van meer dan 75 professionals
Een team van bekwame docenten met jarenlange praktijkervaring, inzet en toewijding waardoor een ijzersterke kwaliteitsgarantie nu, én ook in de toekomst gegarandeerd blijft.
Een kwaliteitsvolle mix van medisch gevormde docenten uit België, Nederland, USA , China.....

Diversiteit aan lidmaatschap van beroepsverenigingen, wat de neutraliteit garandeert.

Diverse leerkrachten doceren en trainen al cursisten sedert meer dan 30 jaar !

Tal van onze docenten hebben reeds hun kennis "te boek gesteld" als auteur.
>>>> een uitgebalanceerd team dat garant staat voor het overbrengen van de juiste kennis en medische deskundigheid die zij putten uit hun jarenlange ervaring en uit hun nauwe betrokkenheid met het wetenschappelijk onderzoek.
Ons docententeam
Anseeuw Stijn
Kinesitherapeut
Manueel therapeut
Docent manuele therapie - IMFT
---
Anthonissen Els
Licentiaat Lichamelijke opvoeding
Psychomotorisch therapeut
Docent Ademhaling- en ontspanningstherapie methode " Van Dixhoorn"
---
Bakker Miek
Voetreflexologie
Sportmassage
Shiatsu
Docent zenuwreflexologie
---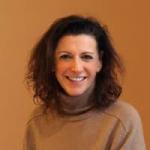 Baute Kristin
Bachelor sociaal verpleegkunde
---
Callison Matt, L.Ac.
Bachelor's degree in Physical Education/Sports Medicine

Master Degree in Traditional Oriental Medicine

Clinic Supervisor for Pacific College at the University of California's San Diego Sports Medicine RIMAC Center
---
Dr. Barzilay Gil
A Chinese Medicine practitioner (Dipl CM) and a teacher of "Research & Evidence in TCM", Dr. Barzilay has a Ph.D from Oxford University in Cancer Research and an EMBO Post Doctoral Fellowship and has eight peer-reviewed publications in leading medical journals.
---
Bomzon David
Acupuncturist
lecturer specializing in the YNSA scalp acupuncture method
---
Braeckman Bruno
Kinesitherapeut
Acupuncturist
Auteur van : "

het hart van de acupunctuur

" >>>>
Lid: Eufom
Docent auriculotherapie en psycho-emotionele klachten binnen de YCG
---
Calland Liliane
Maatschappelijk assistent
Qigong & Daoyin therapeut
Certified Tao instructor
Docent Qigong
---
Dr. Coppejans Ann
Arts
Acupuncturist
Homeopaat
Docent orthomoleculaire gezondheidszorg
---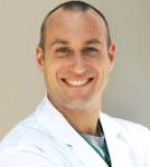 Corradino Michaël, Dr. Ac., OMD
Doctor of Acupuncture and Oriental Medicine

Faculty member and clinical supervisor at Pacific College of Oriental Medicine

Director of Integrated Medicine for Bay Recovery Medical Facilities
---
de Jong Wouter
Bachelor dieetkunde
Therapeut
Docent orthomoleculaire gezondheidszorg
---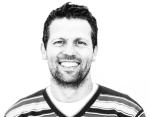 De Prest Tom
Kinesitherapeut

Sportkinesitherapie

Orthopedische Manuele Therapie

Fysiologische kettingen

Kinesiologie

Docent kinesiologie en deep tissue massage
---
Desmet Frank
Kinesitherapeut
Osteopaat
Sofroloog
Docent slaapschool - slaapcoach
---
Devolder Veerle
Verpleegkundige
Vroedvrouw
Docent zwangerschapsbegeleiding
---
Devriendt Gabriel
Bioloog (plantkunde)
Docent orthomoleculaire gezondheidszorg
---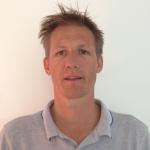 D'hiet Jan
Kinesitherapeut
Manueel therapeut
D.O. Osteopathie
Docent manuele therapie - IMFT
---
Esser Yvonne
Adem- en Ontspanningstherapeute Methode Van Dixhoorn, specialisatie "hyperventilatie"

Docente Methode Van Dixhoorn
---
Franssen Evelien
Docent manuele therapie - IMFT
---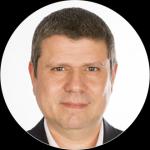 Fromm Adi
Academic Director of the Largest Chinese Medicine School in Israel, a Pioneer in Integrative Medicine and a World-Renowned Lecturer.

Adi Fromm - 2013-today Center Director of the School of Chinese Medicine at Reidman College.

2002-2017 Director of the Department of Integrative Medicine, Assaf Ha rofeh Medical center.

Certified by Dr. Richard Tan in the Balance Method and bearer of his Gold Certificate.
---
Haazen Lieve
Gegradueerde in de kinesitherapie

Manuele Lymfedrainage, Vodder therapeut
---
Hartmann David
Acupuncturist and Chinese medicine practitioner

Masters of Acupuncture in 2009

Book: 'The Principles and Practical Application of Acupuncture Point Combinations'
---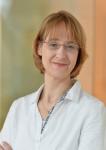 Dr. Hartung Julia
Dr. medizin
Innere Medizin
Hämatologie und internistische Onkologie
Acupuncture, Chinese Herbs
---
Heerkens Marjan
Integraal Massage-therapeute
Klassieke Massage, Bindweefselmassage, Dorn-methode en Breuss-massage
Critical Alignment Yoga - Meditatie - Hormoon-yoga
Docent Dorn therapie & Breussmassage
---
Herreman Jan
Kinesitherapeut
Orthopedisch Manueel Therapeut
Manuele Neurotherapie
Docent Fysiologisch Kettingen, opleiding Busquet
---
Hofmans Siegfried
Master in Farmaceutische Wetenschappen

Aromatherapie, homeopathie, orthomoleculaire, bachbloesems, fytotherapie

Docent westerse fytotherapie
---
Jamers Ann
Verloskundige/vroedvrouw
Acupuncturist
Docent Basis TCG, acupunctuur & nascholingen in de gynaecologie
Docent zwangerschapsbegeleiding
Lid: EUFOM
---
Klinckaert Jeroen
Licentiaat Lichamelijke opvoeding, optie sportmanagement
Personal training opleiding via Fit&Well - Body Attack opleiding van Les Mills
RPM opleiding van Les Mills - Certifact IV PT academy (Australië)
Lifestlyle opleiding via Fit&Well
PTA Global: Bridging course + Advanced course
Institute of Motion: Mentorship
Docent bewegingsanalyse + pre- en posr revalidatie IM
---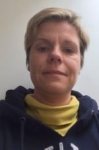 Lambert Winneke
Kinesitherapeut
Manueel therapeut
Docent Manuele therapie - IMFT
---
Lefevre Luc
Licentiaat in de Motorische revalidatie en Kinesitherapie

Gediplomeerde in de Gespecialiseerde Studies van Neurologische Revalidatie
---
Maimon Yair, OMD
Doctor of Oriental Medicine, Researcher (PhD) - Acupuncturist

Head of "Tal center" - integrative cancer research center, institute of oncology - Sheba hospita, Israël

Head of the Israeli center for research in complementary medicine (NPO)

Director of Refuot Integrative Medical Centre
---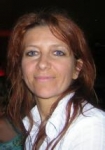 Maris Hilde
Orthomoleculair therapeut
Medisch journalist
Hoofdredacteur Placebo Nocebo
---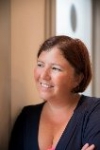 Meeus Els
Kinesitherapeut
Acupunturist
Docent: Basis TCG - Acupunctuur
Lid: EUFOM
---
Michiels Bernadette
Licentie Motorische revalidatie en Kinesitherapie

Licentie in Familiale en Seksuologische Wetenschappen

Postacademische Gespecialiseerde Opleiding in Echtpaartherapie , Familiale en Seksuele Therapie
---
Mortier Daniël
Kinesitherapeut
Acupuncturist
Voetreflexoloog
Kilianfotografie
Docent voetreflexologie en Kirlian fotografie
---
Olie Ellen
Fysiotherapeute
Acupuncturiste
Chinese kruidengeneeskundige
Lid NVA
---
dr. Pardaens Karel
Doctor in de Motorische Revalidatie en Kinesitherapie, specialisatie Inspanningsfysiologie

Zelfstandig physical trainer en inspanningsfysioloog sinds 2006 (Back To B.A.S.I.C.S. In Sports)
---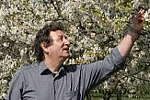 Pauly Nico
Kinesitherapeut
Manueel Neurotherapeut
Manuele Therapie
Lid van IASP (International Association for the Study of pain)
Docent zenuwreflexologie en manuele neurotherapie
---
Pijnenburg Bert
Acupuncturist - Eciwoloog - Tuina therapeut
BBRS Parallel Acupuncturist
Docent ECIWO
Lid Zhong
---
Prof. Poelaert Ludo
Professor bedrijfsmanagement, veranderingsmanagement en ondernemerschap, UGent

Faculteit Ingenieurswetenschappen (FEA)

Coach voor zelfstandigen, bedrijfsleiders en overheden.

Docent "praktijkmanagement in de gezondheidszorg"
---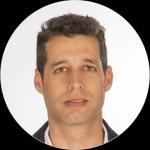 Polak Guy
World leader for Integrated Chinese and Western Medicine and a World-Renowned Lecturer

Guy Polak – 2013-2018 Chairman of the Israeli Association for Traditional Chinese Medicine.

2006-2017 Head of Chinese Medicine at The Integrative Medicine Department , Assaf Ha rofeh Medical Center.

Certified by Dr. Richard Tan in the Balance Method and bearer of his Gold Certificate.

world leader for Integrated Chinese medicine and western medical
---
Pollet Peter
Licenciaat in de motorische revalidatie en kinesitherapie

Manueel therapeut

Medische trainingstherapie
---
Dr. Ponette Herman
Geneesheer - gynaecoloog
Docent zwangerschapsbegeleiding
---
Portael Lief
Kinesitherapeut

Hoofddocent Opleiding "Zwangerschapsbegeleiding Lief Portael"
---
Quartier Bart
Advanced Master Environmental Science and Technology

Advanced Master Educational Training in Pharmaceutical Science
---
Rease Tim
Traditional Tibetan Medicine
Traditional Chinese Medicine
Qigong for Health and Rehabilitation
---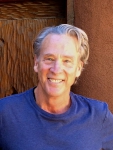 Reaves Whitfield, OMD
Oriental Medical Doctor OMD - USA
Teacher CPD courses - sports acupuncture
Auteur : "The Acupuncture Handbook of Sports Injuries & Pain" >>>
---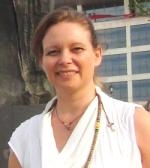 Dr. Robidoux Suzanne
Medical Doctor

Ph.D. in acupuncture at the Nanjing University of Chinese Medicine.

Fellow at the Beijing University of Chinese Medicine researching the clinical efficacy of the classical approach of the Zhang Zhongjing's classical texts "Shang Han Lun" and "Jin Gui Yao Lue" in Beijing

Teacher CPD courses
---
Rondel Griet
Kinesitherapeut - lymfedrainage
Orthomoleculaire geneeskunde
Docent zenuwreflexologie & manuele neurotherapie
Manueel Neurotherapeut
Ademhaling en emotionele release therapeut.
---
Rooms Bonnie
Kinesitherapeut
Tuinatherapeut
Acupuncturist
Docent : Tuina - Chinese massage
Lid: EUFOM
---
Roose Johan
Kinesitherapeut
Acupuncturist & herbalist
Docent Acupunctuur & Chinese Fytotherapie
Lid & Voorzitter: Eufom
---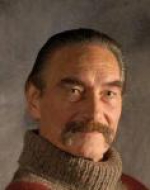 Prof. Dr. Ross Hans-Georg
General Practitioner with a focus on Acupuncture

Author: "Practical Atlas of Tung's Acupuncture" (with Henry McCann)
---
Scheldeman Tine
Kinesitherapeut
Acupuncturist
Qigong & Daoyin therapeut
Docent Qigong
---
Scott Julian
MA, PhD, Cert Ac, Fellow BAcC

He is author of

Acupuncture in the Treatment of children (with Teresa Barlow)

Acupuncture in the Treatment of Eyes

Natural Medicine for Children and Natural Medicine for Women
---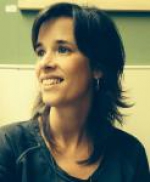 Sercu Judith
Kinesitherapeut
Orthopedische Manuele Therapie
Docent Zenuwreflexologie & manuele neurotherapie
---
Sharon Bar Gil
Clinical herbalist

Nutritionist

Nutrition and herbal support for oncology

Teaches and owns a private practice in Ramat Hasharon, Israel
---
Slosse Fred
Kinesitherapeut / Fysiotherapeut
Acupuncturist
Docent : Basis TCG - Kinder TuiNa
Auteur van Tuinakidsaid.com
---
Steverlynck Alain
Kinesitherapeut
Master na master in de Manuele Therapie
Docent manuele therapie - IMFT
---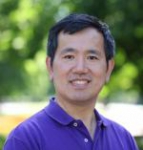 Sun Pei Lin, Dr. Ac.
Acupuncturist & herbalist
Chinese doctor in acupuncture & TCM - Nanjing TCM University
Guest Professor of Nanjing Universty of Chinese Medicine
Docent: Acupunctuur - Chinese Fytotherapie - nascholingen
Lid: Eufom
Auteur van volgende boeken :
---
---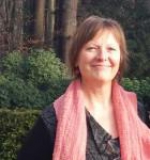 ---
Van Calster Tom
Kinesitherapeut - manueel therapeut
Acupuncturist
Docent : Acupunctuur - Osteo- & sportacupunctuur - Taping
Lid:EUFOM
---
van de Kerkhof Ingeborg
Kinesitherapeut
Acupuncturist
Docent : Basis TCG - acupunctuur
Lid: Eufom
---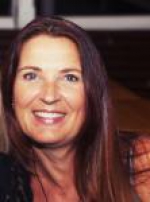 Van de Merwe Jeanette
Psychiatrisch verpleegkundige

Docent Japanse acupunctuur & Shonishin
---
Van De Putte Christine
Kinesitherapeute
Docent zwangerschapsbegeleiding
Ondervoorzitter BGKVGPR
---
Van den Broeck Cindy
Therapeut
Coördinator orthomoleculaire opleidingen en nascholingen
Docent orthomoleculaire en fytotherapeutische voedingssupplementen
---
van der Vlies Anna
Acupuncturist
Fytotherapie
Docent Chinese voedingsleer
---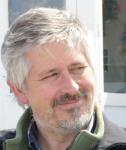 Van Eupen Luc
Kinesitherapeut
Osteopaat
Cranio sacraal
Docent Cranio Connectieve Therapie
---
Van Holm Marijke
Kinesitherapeut
Life Coach
Yogadocent
Zwangerschapsyoga
---
Van Laethem Danny
Kinesitherapeut - Acupuncturist
Docent: Acupunctuur, Osteo & sportacupunctuur, electroacupunctuur, pols en enkel acupunctuur & anatomie
Docent & examinator in Nederland, Frankrijk en Engeland
Lid:EUFOM
---
Van Melle Lut
Auteur Boek 'Liefde en geboorte'
---
Van Overstraeten Dirk
Therapeut - KPNI (Klinische Psycho-neuro-immunologie)
Docent orthomoleculaire & sportbegeleiding
---
Van Tendeloo Eric
Lic. Kinesitherapie + Ostepaat, MRB 161
Docent Fysiologische Kettingen - opleiding Busquet
---
Vansteelandt Benjamin
Bachelor Software and System Engineer – Howest , Bruges

Chinese language – Confucius institute, Bruges

Teaching Chinese calligraphy

Co-owner of the Facebook page 'Chinese Calligraphy Bruges'

Co-worker at Confucius institute for events and workshops
---
Vereecken Stijn
Licentiaat Motorische revalidatie & kinesitherapie

ManaMa Sportkinesitherapie

Docent spottaping en Onderzoek en revalidatie van de schouder
---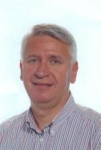 Verkest Wim
Kinesitherapeut
Manueel therapeut
Osteopaat DO
Acupuncturist
Lid: BAF
Docent abdominale acupunctuur
---
Verlinden Livia
Pedagogische wetenschappen, afstudeerrichting sociale pedagogiek

Academische lerarenopleiding
---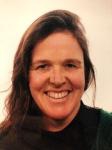 Verstraete Sofie
Master in de Farmaceutische Wetenschappen

Aggregaat in de Farmaceutische Wetenschappen
---
Vlamynck Mieke
Kinesitherapeut
Osteopaat D.O.
Acupuncturist
Myofasciaal Therapeut
Lid EUFOM & BMST
Docent dryneedling en kinesiologie in de TCG
---
Vuylsteke Felice
Bachelor Software and System Engineer – Howest , Bruges

Chinese language – Confucius institute, Bruges

Teaching Chinese calligraphy

Co-owner of the Facebook page 'Chinese Calligraphy Bruges'

Co-worker at Confucius institute for events and workshops
---
Wan Hanchun
M.A. van Huazhong University of Science and Technology (Wuhan) in de Toegepaste Taalkunde, specialisme Chinees taalonderricht voor anderstaligen. Bereidde als docente Chinees Thaise uitwisselingstudenten van partneruniversiteiten Phayao Universiteit en Huachiew Chalermprakiet University (Thailand) voor op het taalbekwaamheidsattest met oog op toelating tot studies Traditionele Chinese gezondheidszorg in China. Werd in 2016 door de Office of Chinese Language Council International (Beijing) naar de Hogeschool West-Vlaanderen (HOWEST) gedetacheerd als docente Chinees aan het Confuciusinstituut (Brugge/ Kortrijk).
---
Waterval Jerrell
Acupuncturist
TuiNa- en shiatsutherapeut
Docent Lichamelijke Opvoeding, Docent Sport & Bewegen,Sportmasseur
---
White Jani
LicAc MBAcC Licentiate in Acupuncture

Member of the British Acupuncture Council

Obstretics & Gynaecology acupuncturist, 17 years in practice, Oxford and London

Chair 2007-2011, Acupuncture Childbirth Team - London

Founder and Chair of Acupuncture Fertility Network 2006 – 2014
---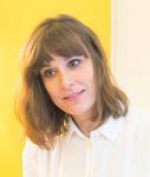 Witters Ine
Kinesitherapeut
Perinatale en bekkenbodem revalidatie
Docent Zwangerschapsbegeleiding
---
---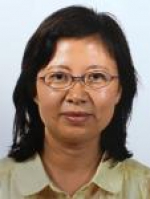 Xue Shaomin, Dr. Ac.
Acupuncturist
Chinese doctor of acupuncture & TCM - Beijing TCM University
Docent acupunctuur en nascholingen
Lid: BAF
---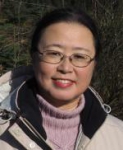 Yifan Yang, Dr. Ac.
Chinese Doctor in TCM (Beijing University of Traditional Chinese Medicine)
Master degree in Chinese herbs
Auteur van volgende boeken

Chinese Herbal Medicine --Comparisons and Characteristics (Churchill Livingstone/Elsevier 2002, 2010)
Chinese Herbal Formulas – Treatment principles and Composition Strategies (Churchill Livingstone/Elsevier 2010)
zie >>>>
---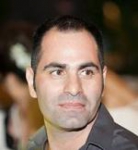 Zizov Aaron
Specialized in Gynecology and Chinese cosmetology at the "Zhe Jiang Chinese Medical University" " and in the "Zhe Jiang Provincial Hospital of T.C.M", Hang Zhou, China.

Teacher Cosmetica acupuncture
---
Zoet Ron
Acupuncturist, Herbalist en Tuina therapeut
ECIWOloog en BBRS Parallel Acupuncturist
Fysiotherapeut
Docent ECIWO & Gemmotherapie en Mineraal-Gemmotherapie
Lid: NVA & ZHONG
Actuele & praktische info
---
Westerse medische basiskennis
---
Partners in Education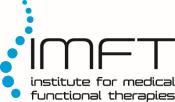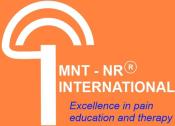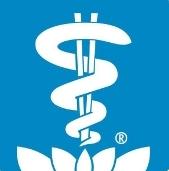 ---
Bachelor opleidingen in de Gezondheidszorg Howest
Unieke opleidingen in Vlaanderen zijn
---
Opleidingen in de Zorg LBC Berchem
---
---
Nieuwsbrief
Hiermee kan u zich gratis abonneren op onze periodieke nieuwsbrieven. De informatie die u doorgeeft zal enkel voor dat doel gebruikt worden
---
Vacatures
Kinesitherapeut te Oostende, kennis Manuele Lymfdrainage ad modum Vodder is een pluspunt, maar niet noodzakelijk. Contacteer Bonnie Rooms 0496 342510 of CV mailen naar bonnierooms@skynet.be
Kinesitherapeut met interesse voor pelvische reeducatie , pre-en postnatale en eventueel manuele therapie voor een groepspraktijk Wilrijk. Info bij inesdecort@praktijkO.be
Kinesitherapeut, psycholoog, logopedist, acupuncturist: Tel: 033267059 voor groepspraktijk te Wommelgem - winnie.cuypers@skynet.be
Praktijkruimte te huur met overname van Acupunctuur cliënteel (vanaf 15/12/2018)
meer info: Anne Marinus op 0486 157 393
Praktijkruimte te huur in bestaande kinesitherapiepraktijk te Aartselaar - info Info; bc@telenet.be of 0495/24.22.22
Groepspraktijk Bon-Bini te Laakdal zoekt: bioresonantie therapeut met een orthomoleculaire en (para)medische achtergrond (parttime). Meer info? stuur een mailtje naar info@groepspraktijkbonbini.be voor de volledige vacature omschrijving.
orthomoleculaire voedingstherapeut gevraagd: contacteer Dr. Ann-Sophie Odeurs, Grimbeertstraat 3 te 9111 Belsele op 03/772.52.09
---
---
---
---