Planning
STARTDATUM
16-05-2024
EINDDATUM
18-05-2024
LOCATIE/VENUE
Antwerpen
TIJD
14:00-00:00
Inleiding/Introduction
Neck and Arm Pain
Jingbu Shoubi Tong
Referred pain is a common patient symptom and one of the most challenging aspects of a practitioner's work is to accurately determine if the referred pain is radicular or if the paresthesia is from another source. In this workshop, we will assess and treat nerve entrapment syndromes that include spinal disc degeneration and soft tissue indurations that compress against nerve tissue creating varying degrees of paresthesia. This workshop emphasizes on neuromuscular assessment and palpation techniques in addition to a strong focus on needle techniques and Huatuojiaji, motor and acupuncture point protocols along the myofascial sinew channels for effective and successful results.
Inhoud/Content
This seminar will include
assessment and treatment of myofascial and pelvic imbalances that are typically found in cases of sciatica and referred pain.

Comprehensive TCM-based and sports medicine treatment protocols that will include acupuncture to

specific ashi points:

motor points
trigger points

acupuncture points to balance the channel (jingluo jingjin) systems
myofascial mobilization techniques
and postural exercises that together will help the practitioner get the patient out of pain and provide long-lasting results.
Doelstellingen/Objectives
Our teacher, Matt Calilison
Matt Callison's unique ability to blend Chinese Medicine with Sports Medicine for over 25 years is demonstrated by his excellent reputation. This is particularly evident in his educational program, the "

Sports Medicine Acupuncture Certification Program

," which is attended by acupuncturists worldwide. He has over 20 years experience in cadaver dissection that has helped him to further broaden and deepen his educational program for the acupuncturist. Mr. Callison has had a clinical practice for over 26 years and is well known for developing innovative and successful treatment protocols for musculoskeletal injury. He has published many articles including a clinical study on acupuncture and tibial stress syndromes (shin splints) as well as an article on Sports Related Muscle Tension Headaches in the Journal of Chinese Medicine. Furthermore, Mr. Callison is well-known for his work with professional athletes. Mr. Callison is the creator of the

Motor Point and Acupuncture Meridian Chart

as well as the author of three publications—The Motor Point Manual, Motor Point Index and, in press, The Sports Medicine Acupuncture textbook.
Matt Callison earned his Bachelor's degree in Physical Education/Sports Medicine from San Diego State University in 1985. He worked in the Sports Medicine field at Alvarado Sports Medicine clinic in San Diego and Scripps Hospital in La Jolla, CA for six years. In 1991, Mr. Callison received his Master's Degree in Traditional Oriental Medicine from

Pacific College of Oriental Medicine

, where the class he developed, "Treatment of Orthopedic Disorders," is still being taught. Mr. Callison continues to guest lecture in many acupuncture doctoral programs across the United States.
As Clinic Supervisor for Pacific College at the University of California's San Diego Sports Medicine RIMAC Center, Mr. Callison guides acupuncture interns in providing Sports Medicine Acupuncture to their athletes.
---
Important: Matt will teach 2 topics within the same week. See https://www.iczo.be/nl/opleidingen/low-back-and-leg-pain
Toelatingsvoorwaarden/conditions of admission
Acupuncture diploma - certificated acupuncturist

3de jaars acupunctuur ICZO
​
---
Limited number of registrations due to the extensive practical training
Lesuren/Timing
Donderdag - Thursday : 14.00 - 21.00 h

Vrijdag - Friday : 09.00 - 18.30 h

Zaterdag - Saturday : 09.00 - 15.00 h
Docent
Callison Matt, L.Ac.
Bachelor's degree in Physical Education/Sports Medicine

Master Degree in Traditional Oriental Medicine

Clinic Supervisor for Pacific College at the University of California's San Diego Sports Medicine RIMAC Center
Accreditaties/Accreditation
Het aantal accreditatiepunten verschilt per beroepsverenging en wordt best nagezien bij de betreffende organisatie
BAF, EUFOM , LVNT, NVA , NWP (120 punten), ZHONG (22 punten)
Studiepunten/Credits
3 = Een studiepunt is een binnen de Vlaamse Gemeenschap aanvaarde internationale eenheid die overeenstemt met ten minste 25 en ten hoogste 30 uren voorgeschreven onderwijs-, leer- en examenactiviteiten en waarmee de studiebelasting van elke opleiding of elk opleidingsonderdeel wordt uitgedrukt
KMO-P
Deze cursus komt NIET in aanmerking voor KMO-P conform de regelgeving. Zie https://www.iczo.be/nl/kmo-portefeuille
Deze beroepskost mag je als zelfstandige aftrekken van uw jaaromzet. Door de kosten fiscaal in te brengen, ga je wel ongeveer +/- de helft ervan recupereren.
Studiegebied
Traditional Chinese Medicine Oosterse Gezondheidszorg
Voertaal/Language
English
Cursusmateriaal/Hand-outs
De syllabus wordt via het ICZO-platform aangereikt na betaling van het cursusgeld. Hiervoor wordt de cursist tijdig uitgenodigd. (+/-)binnen de week voor de 1e lesdag
Diversen/Miscellaneous
Aantal cursisten:

minimum 10 - max 30

Continuous coffee break (coffee, tea, water) + sandwich lunch, soup, salad bar, coffee, tea, water)

Free underground parking for the car

De organisatie behoudt zich het recht voor om eventuele wijzigingen in het programma en planning aan te brengen.
Therapeutenlijst
Infomoment Opleidingen ICZO vzw
---
In the spotlight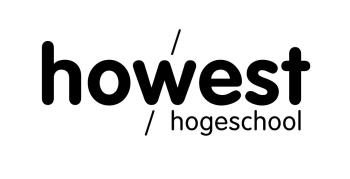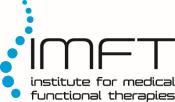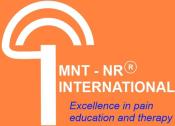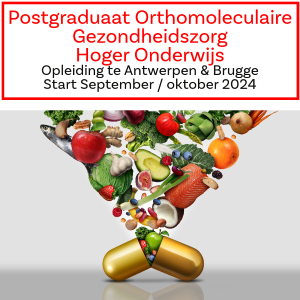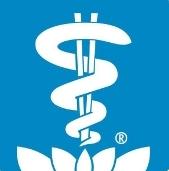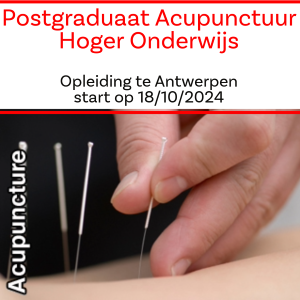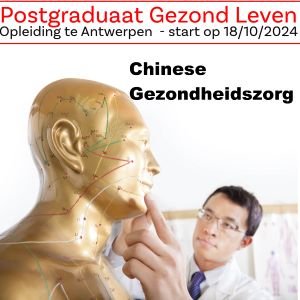 ​
---
Postgraduaat Hoger Onderwijs
Een postgraduaat is een opleiding ingericht door hogescholen en universiteiten van minstens 20 studiepunten. Deze opleiding volgt op een bachelor- of masteropleiding en geeft recht op een postgraduaatsgetuigschrift.
ICZO vzw organiseert 3 erkende postgraduaten
---
---
Dry Needling & Acupunctuur
---
Westerse Medische Basiskennis
---
---
---
VLaams Opleidings Verlof VOV
---
HOWEST Academy - Gezondheidszorg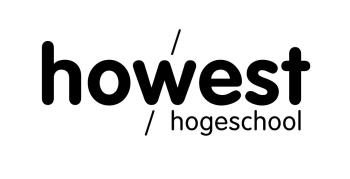 Bachelor & HBO5
​

Postgraduaat Hoger Onderwijs
Navormingen Hoger Onderwijs
---
Nieuwsbrief
Hiermee kan u zich gratis abonneren op onze periodieke nieuwsbrieven. De informatie die u doorgeeft zal enkel voor dat doel gebruikt worden
---
---
Stand firma Campus Antwerpen
30/09/2023 Eneregetica Natura

07/10/2023 Vitals te Brugge

18/11/2023 Eneregetica Natura

02/12//2023 labo Herbolistique

09/12/2023 Be-Life te Brugge

10/02/2024 Difitan Brugge
---
Vacatures - Materiaal
---
Patiënten
Op zoek naar een ervaren therapeut ?