Inleiding/Introduction
Deep understanding and treating psychological cases with acupuncture
A man's faults are essentially rooted in his type of mind. Observe his faults and you may know his virtue" Confucius
Most patients are in need of internal healing and transformation; therefore, in order to promote change at the source of their disharmony, we as practitioners need to understand the internal causes of disease - the emotions. Chinese medicine offers a deep understanding of life, well-being, disease and suffering. This understanding is rooted in the movement of Qi between heaven and earth. Although these concepts are ancient, they present a very detailed system, which explains the functions of the Shen and the mind as well as the interaction between the two.
It seems that in the current usage of TCM external pathological factors such as Wind, Damp etc. receive greater emphasis, while the root of understanding, diagnosing and treating psychological and autoimmune disorders lies within the Interaction between the Qi Shen and the emotions.
The seven internal causes of disease i.e. the 7 emotions and their pathological effects on the body are described in different ancient texts, such as in Su Wen 39, for example: "when one is angry the Qi rises upwards". This statement presents an emotion such as anger, while simultaneously explaining the movement of Qi and its effect both on liver function and on the Shen – Hun. The two appear to be inherently interconnected.
In the presentation there will be a discussion of clinical cases. including the most effective acupuncture points for treatment, points which can evoke a deep healing and transformation of the distractive effect of the 7 emotions into the 5 virtues.
"… the superior doctors treat the Shen, the inferior treat the body, the superior doctor prevents disease, the inferior treats the disease".
In this course there will be a comprehensive presentation of the 7 emotions and the way Chinese medicine view and treatment of many psychological and psychiatric disorders.
New approach to how effectively transform emotions with acupuncture

Deep understanding role of emotions as an internal causes of disease?

In depth discussion of the emotions and Shen.

Insight into disorders such as Anxiety, Panic attaches, Obsessive compulsive disorders (OCD), Depression

Ancient Chinese medical texts dealing with the Shen, mind and the emotional disorders.

Discussion of clinical cases and Treatment of patients utilizing special acupuncture points in transformation of emotion.

7 emotions, 5 wills and their effect on Qi.
Teaching of a Unique approach to the treatment of psychological disorders which provides a deeper healing option it doesn't focus just on the disease but also to help the patient to find his inner path of health, growth and inner balance.
This seminar provides a deep understanding and inspiration to effectively treat the emotions. The knowledge and inspiration will enhance the clinical work of any practitioner of TCM allowing transformation of negative thinking patterns and emotion to virtue enabling best clinical results and achieving better cure.
Inhoud/Content
Toelatingsvoorwaarden - conditions of admission: TCM - Acupuncture

Voertaal - Language: English

Lesdatum - Dates: Saturday 24 & Sunday 25 November 2018

Uren - Hours:

Saturday : 09.00 - 18.00 h

Cursusgeld - Fee: 320 € (hand-outs & light lunch inclusive)

Cursusmateriaal - hand-outs

Accreditatie : NVA - Zhong - EUFOM - NWP - BAF - VNT

Deelnemers uit het Vlaamse gewest kunnen gebruik maken van de KMO-portefeuille. De kmo-portefeuille is een maatregel waardoor ondernemers financiële steun krijgen bij aankoop van opleiding (mogelijkheid tot maximum 40% tussenkomst van de Vlaamse Gemeenschap)eelnemers uit het Vlaamse gewest kunnen gebruik maken van de KMO-portefeuille

De organisatie behoudt zich het recht voor om eventuele wijzigingen in het programma en planning aan te brengen.
---
Docent
Dr. Maimon Yair

Doctor of Oriental Medicine, Researcher (PhD) - Acupuncturist

Head of "Tal center" - integrative cancer research center, institute of oncology - Sheba hospita, Israël

Head of the Israeli center for research in complementary medicine (NPO)

Director of Refuot Integrative Medical Centre
Accreditaties/Accreditation
Het aantal accreditatiepunten verschilt per beroepsverenging en wordt best nagezien bij de betreffende organisatie
BAF, EUFOM , NVA , NWP , ZHONG
Studiepunten/Credits
1 = Een studiepunt is een binnen de Vlaamse Gemeenschap aanvaarde internationale eenheid die overeenstemt met ten minste 25 en ten hoogste 30 uren voorgeschreven onderwijs-, leer- en examenactiviteiten en waarmee de studiebelasting van elke opleiding of elk opleidingsonderdeel wordt uitgedrukt
Studiegebied
Traditional Chinese Medicine Oosterse Gezondheidszorg
Voertaal/Language
English
Cursusmateriaal/Hand-outs
De syllabus wordt via het ICZO-platform aangereikt na betaling van het cursusgeld. Hiervoor wordt de cursist tijdig uitgenodigd. (+/-)binnen de week voor de 1e lesdag
Therapeutenlijst
Infomoment Opleidingen ICZO vzw
---
In the spotlight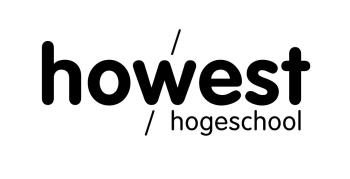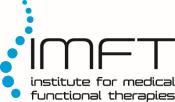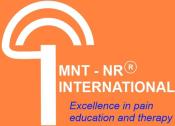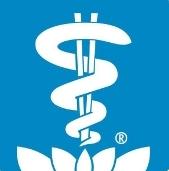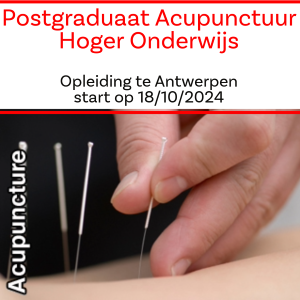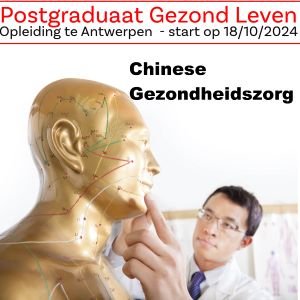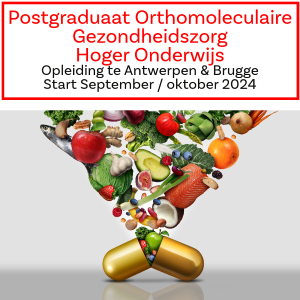 ---
Postgraduaat Hoger Onderwijs
Een postgraduaat is een opleiding ingericht door hogescholen en universiteiten van minstens 20 studiepunten. Deze opleiding volgt op een bachelor- of masteropleiding en geeft recht op een postgraduaatsgetuigschrift.
ICZO vzw organiseert 3 erkende postgraduaten
---
---
Dry Needling & Acupunctuur
---
Westerse Medische Basiskennis
---
---
---
VLaams Opleidings Verlof VOV
---
HOWEST Academy - Gezondheidszorg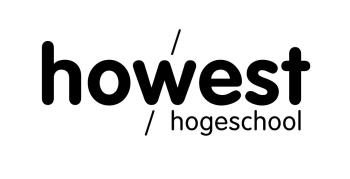 Bachelor & HBO5
​

Postgraduaat Hoger Onderwijs
Navormingen Hoger Onderwijs
---
Nieuwsbrief
Hiermee kan u zich gratis abonneren op onze periodieke nieuwsbrieven. De informatie die u doorgeeft zal enkel voor dat doel gebruikt worden
---
---
Stand firma Campus Antwerpen
30/09/2023 Eneregetica Natura

07/10/2023 Vitals te Brugge

18/11/2023 Eneregetica Natura

02/12//2023 labo Herbolistique

09/12/2023 Be-Life te Brugge

10/02/2024 Difitan Brugge
---
Vacatures - Materiaal
---
Patiënten
Op zoek naar een ervaren therapeut ?