Balance method Dr. Tan - Meridian Conversion
Meridian Conversion
Meridian Conversion is the second level in the advanced world of the Balance Method.
During this Seminar we will dive into the fascinating world of the Book of Changes (I Ching) and learn how to connect the sources of ancient knowledge between the Book of Changes and the world of acupuncture treatment. Combining the understanding of the Book of Changes and the Global Balance encourages healing at an intensity we haven't known before and opens the possibility to deep, life changing treatments.
Many patients come to us with complaints relating to the Zang Fu theory (The Organ Theory). In these situations, according to Chinese Medicine, the lack of communication between the organs forms a complex clinical picture. The Meridian Conversion is a great solution for these conditions. The Meridian Conversion is especially effective within Internal Medicine where there is a real difficulty locating the disease in the body.
Meridian Conversion follows the Global Balance principles in order to allow the therapist to deal with abstract and complex medical cases. In addition, it enables the reprogramming of the patient's Qi's movement. Meridian Conversion is especially suitable for chronic conditions that characterize our clinic today. This workshop constitutes an important step in the development of a Balance Method professional practitioner.
In this workshop we will learn to choose the precise acupuncture points and how to implement them. We will have practical demonstrations of treatments. We will sharpen the understanding of Internal Medicine treatments. In addition, we will learn the mechanism behind the disease and how to connect it to the world of Acupuncture, providing knowledge and confidence to treat a variety of common Western diseases such as insomnia, stress and other emotional conditions, respiratory diseases, gastrointestinal diseases such as irritable bowel syndrome, chronic constipation, endocrinology and hormonal imbalance conditions, gynecological diseases, neurological diseases and more.
By the end of the workshop, participants will be able to treat chronic medical cases with an emphasis on selecting specific points for each disease. Practitioners will have a deeper understanding of the world of Acupuncture and Chinese Medicine and will see a considerable improvement in your clinical outcomes.
The workshop is aimed at clinicians and therapists, both experienced and those at the beginning of their careers.
​
The prerequisites for this Seminar are: completion of the Basic Seminar – "1,2,3 Easy to Learn Easy to Treat".
The first comprehensive publication on the Balance Method, describing its roots and theories while presenting in-depth explanations and multiple case studies. A must-have for all BM practitioners!
---
Two top teachers, trained bij Dr. Tan Himself
This seminar will be conducted by

Adi Fromm and Guy Polak

, both certified by Dr. Richard Tan in the Balance Method, bearers of Dr. Tan's Gold Certificate and official representatives of Dr. Tan in Israel.
Guy and Adi are experienced acupuncture practitioners. Their pioneering work in integrating Chinese Medicine in Israel has been widely recognized and has become a model for integrating Chinese medicine in modern hospitals. They regularly work in the Emergency Room, treat patients at the inpatients wards, the delivery room as well as in the pediatric, orthopedic and neurology departments. They also conduct research in the fields of orthopedics, gastrointestinal and emergency room efficacy.
Guy and Adi have been teaching Dr. Tan's Balance Method in Israel, Europe and United States and are regularly invited to lecture at international conferences. They also run several internship programs throughout the year in the hospital and their private clinics.
The Balance Method Seminars led by Adi and Guy are unique in terms of the great combination between theory and practice. By teaching in an informal environment, the participants are invited to take active part in the seminar, asking questions and putting into practice what they are learning. At the end of each seminar, participants are invited to bring their patients and treat them with the newly learned Balance Method under the supervision of Adi and Guy.
Praktische informatie
Voertaal - Language: English

Lesdatum - Dates: postponed to 2022

Uren - Hours:

Saturday : 09.00 – 17.00 h

Cursusgeld - Fee: 400 €

Download syllabus -

Syllabus wordt via het ICZO-platform aangereikt na betaling van het cursusgeld

Continuous coffee break (coffee, tea, water) + sandwich lunch, soup, salad bar, coffee, tea, water) - Doorlopende coffee breaks (koffie, thee, water) + broodjeslunch (broodjes, soep, saladebar, koffie, thee en water, ....)

Free underground parking for your car - Gratis ondergrondse parking voor Uw wagen

Belangrijk: Inschrijven doe je best ten allerlaatste 14 dagen (2 weken) voor de startdag van de cursus. Nadien kunnen wij de garantie tot deelname niet meer verzekeren. Soms is deze cursus zelfs nog vroeger volzet. Het is dan ook zinvol dat de cursus betaald is ten laatste 10 dagen voor de startdag van de cursus.

Accreditatie : NWP - EUFOM - VNT - NVA - ZHONG

Deelnemers uit het Vlaamse gewest kunnen gebruik maken van de KMO-portefeuille. De kmo-portefeuille is een maatregel waardoor ondernemers financiële steun krijgen bij aankoop van opleiding (mogelijkheid tot maximum 40% tussenkomst van de Vlaamse Gemeenschap)

De organisatie behoudt zich het recht voor om eventuele wijzigingen in het programma en planning aan te brengen.
---
Teachers
Fromm Adi

Academic Director of the Largest Chinese Medicine School in Israel, a Pioneer in Integrative Medicine and a World-Renowned Lecturer.

Adi Fromm - 2013-today Center Director of the School of Chinese Medicine at Reidman College.

2002-2017 Director of the Department of Integrative Medicine, Assaf Ha rofeh Medical center.

Certified by Dr. Richard Tan in the Balance Method and bearer of his Gold Certificate.

Polak Guy

Director of Alternative Medicine, Pain unit. University Hospital Assuta Ashdod.
Co-Founder of the ITC- Israeli Tan Center

World leader for Integrated Chinese and Western Medicine and a World-Renowned Lecturer

Guy Polak – 2013-2018 Chairman of the Israeli Association for Traditional Chinese Medicine.

2006-2017 Head of Chinese Medicine at The Integrative Medicine Department , Assaf Ha rofeh Medical Center.

Certified by Dr. Richard Tan in the Balance Method and bearer of his Gold Certificate.

World leader for Integrated Chinese medicine and western medical
Actuele & praktische info ICZO vzw
Infomomenten te Brugge op 15 mei 2021

Infomomenten te Antwerpen op 19/06/2021

Infomomenten te Antwerpen op 21/08/2021

Acupunctuur of Dry needling
---
Westerse Medische Basiskennis
---
Partners in Education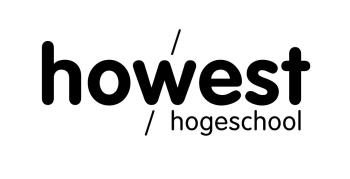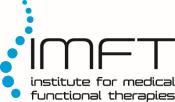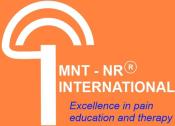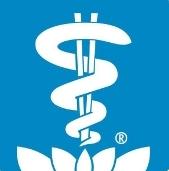 ---
Bachelor opleidingen in de Gezondheidszorg Howest
---
---
Nieuwsbrief
Hiermee kan u zich gratis abonneren op onze periodieke nieuwsbrieven. De informatie die u doorgeeft zal enkel voor dat doel gebruikt worden
---
---
---