Planning
STARTDATUM
13-10-2023
EINDDATUM
15-10-2023
LOCATIE/VENUE
Antwerpen
TIJD
14:00-00:00
Inleiding/Introduction
3 days seminar

2 special Topics
Topic 1 : Meridian therapy for orthopedic disorders
This seminar is the product of our work at the Tan Center and at the hospital and is the reason for a fair amount of our success in the spinal ward.
The most important thing for an Acupuncturist is the understanding that one must diagnose the meridian involved in the illness. This understanding is the root of all treatments in the Acupuncture world and it is a major part of Chinese Medicine. After the diagnosis, one of the options for treatment is that the meridian involved in the illness will also be the meridian chosen as part of the treatment protocol.
Topic 2 : Wu Xing
The Five Elements is an advanced learning workshop.
The theory of the Five Elements is one of the oldest and most intriguing theories in Chinese Medicine and Philosophy. In this fascinating workshop, participants will learn to combine the knowledge of the Book of Changes with the theory of the Five Elements. The combination of these two theories will allow us to give our patients the most accurate treatment possible.
The combination between the understanding of the Book of Changes and the theory of the Five Elements is undoubtedly one of the most amazing combinations. Beyond the tremendous improvement of the understanding of the treatment, it is also one of the easiest to implement.
The treatment method of the Five Elements allows us to treat situations where balancing the movement of the body's Qi is not enough, and we are required to perform manipulations that help lead to the balance of the body. This kind of treatment is needed in those situations that Chinese Medicine defines as True Excess or Deficiency, Hot or Cold, Dampness, Stagnation and more. The Five Element workshop gives the clinician the ability to choose the exact treatment points to perform these manipulations.
Inhoud/Content

Topic 1 : Meridian therapy for orthopedic disorders
In this unique seminar we will learn to use the meridian that is involved in the illness itself to treat the illness. We will show you our unique discovery of combining the meridian itself with its partner in Chinese Name Sharing (System no.1) or with its Exterior-Interior Relationship partner (System no.3) and we will explain why and how to implement it in the treatment.
In this seminar we will learn, using this technique, to treat a wide variety of diseases and medical conditions such as orthopaedic pain, extremity radiation, sciatica, recurring and persistent inflammations such as Patello-femoral joint inflammation, plantar fasciitis, tennis elbow and more.
The workshop is aimed at clinicians, both experienced and those at the beginning of their careers.
Topic 2 : Wu Xing
In this Seminar we will sharpen our understanding of the treatment of Internal Medicine. We will understand the mechanism behind the disease and connect that understanding to the world of Acupuncture. We will also connect the language of the World of Syndromes to the world of Acupuncture. . We will have practical demonstrations of treatments and learn to build treatments for common Western diseases such as insomnia, stress and other emotional conditions, respiratory diseases, gastrointestinal diseases such as irritable bowel syndrome, chronic constipation, endocrinology and hormonal imbalance conditions, gynecologicals diseases, neurological diseases and more.
By the end of the workshop you will be able to treat chronic medical cases with an emphasis on selecting specific points for each disease. You will have a deeper understanding of the world of Acupuncture and Chinese Medicine and you will see a considerable improvement in your clinical outcomes.
The workshop is aimed at clinicians and therapists, both experienced and those at the beginning of their careers
---
Two top teachers, trained bij Dr. Tan Himself
This seminar will be conducted by

Adi Fromm and Guy Polak

, both certified by Dr. Richard Tan in the Balance Method, bearers of Dr. Tan's Gold Certificate and official representatives of Dr. Tan in Israel.
Guy and Adi are experienced acupuncture practitioners. Their pioneering work in integrating Chinese Medicine in Israel has been widely recognized and has become a model for integrating Chinese medicine in modern hospitals. They regularly work in the Emergency Room, treat patients at the inpatients wards, the delivery room as well as in the pediatric, orthopedic and neurology departments. They also conduct research in the fields of orthopedics, gastrointestinal and emergency room efficacy.
Guy and Adi have been teaching Dr. Tan's Balance Method in Israel, Europe and United States and are regularly invited to lecture at international conferences. They also run several internship programs throughout the year in the hospital and their private clinics.
The Balance Method Seminars led by Adi and Guy are unique in terms of the great combination between theory and practice. By teaching in an informal environment, the participants are invited to take active part in the seminar, asking questions and putting into practice what they are learning. At the end of each seminar, participants are invited to bring their patients and treat them with the newly learned Balance Method under the supervision of Adi and Guy.
Doelstellingen/Objectives
De opleiding is gericht op het aanleren van technische kennis en & exact-wetenschappelijke kennis en de toepassing

binnen de Zorg STEM-opleidingen

ervan, dit in het Postgraduaat Acupunctuur Hoger Onderwijs

en/of

als bijscholing hiervan.

gepubliceerd op onderwijskiezer.be
Toelatingsvoorwaarden/conditions of admission
Certified acupuncturist

+ meridian conversion Part 3

= have followed at ICZO or with the relevant teachers of the Israeli Tan Center ITC
Datum/Data
13 - 10 - 2023 : Meridian therapy for orthopedics disorders

14 - 15 October 2023 : Wu Xing
Lesuren/Timing
Saturday : 09.00 - 17.30 h
Docent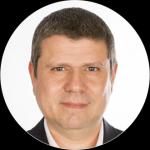 Fromm Adi
Academic Director of the Largest Chinese Medicine School in Israel, a Pioneer in Integrative Medicine and a World-Renowned Lecturer.

Adi Fromm - 2013-today Center Director of the School of Chinese Medicine at Reidman College.

2002-2017 Director of the Department of Integrative Medicine, Assaf Ha rofeh Medical center.

Certified by Dr. Richard Tan in the Balance Method and bearer of his Gold Certificate.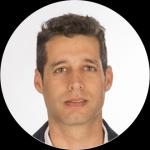 Polak Guy
Director of Alternative Medicine, Pain unit. University Hospital Assuta Ashdod.
Co-Founder of the ITC- Israeli Tan Center

C.M.Dip(IATCM)

World leader for Integrated Chinese and Western Medicine and a World-Renowned Lecturer

Guy Polak – 2013-2018 Chairman of the Israeli Association for Traditional Chinese Medicine.

2006-2017 Head of Chinese Medicine at The Integrative Medicine Department , Assaf Ha rofeh Medical Center.

Certified by Dr. Richard Tan in the Balance Method and bearer of his Gold Certificate.

World leader for Integrated Chinese medicine and western medical
Accreditaties/Accreditation
Het aantal accreditatiepunten verschilt per beroepsverenging en wordt best nagezien bij de betreffende organisatie
BAF, EUFOM , LVNT, NVA , NWP (12 punten), ZHONG (27 punten)
Studiepunten/Credits
1.5 = Een studiepunt is een binnen de Vlaamse Gemeenschap aanvaarde internationale eenheid die overeenstemt met ten minste 25 en ten hoogste 30 uren voorgeschreven onderwijs-, leer- en examenactiviteiten en waarmee de studiebelasting van elke opleiding of elk opleidingsonderdeel wordt uitgedrukt
KMO-P
Deze cursus komt NIET in aanmerking voor KMO-P conform de regelgeving. Zie https://www.iczo.be/nl/kmo-portefeuille
Deze beroepskost mag je als zelfstandige aftrekken van uw jaaromzet. Door de kosten fiscaal in te brengen, ga je wel ongeveer +/- de helft ervan recupereren.
Studiegebied
Traditional Chinese Medicine Oosterse Gezondheidszorg
Voertaal/Language
English
Cursusmateriaal/Hand-outs
De syllabus wordt via het ICZO-platform aangereikt na betaling van het cursusgeld. Hiervoor wordt de cursist tijdig uitgenodigd. (+/-)binnen de week voor de 1e lesdag
Diversen/Miscellaneous
Download syllabus -

Syllabus wordt via het ICZO-platform aangereikt na betaling van het cursusgeld

Continuous coffee break (coffee, tea, water) + sandwich lunch, soup, salad bar, coffee, tea, water) - Doorlopende coffee breaks (koffie, thee, water) + broodjeslunch (broodjes, soep, saladebar, koffie, thee en water, ....)

Free underground parking for your car - Gratis ondergrondse parking voor Uw wagen

De organisatie behoudt zich het recht voor om eventuele wijzigingen in het programma en planning aan te brengen
Therapeutenlijst
Infomoment Opleidingen ICZO vzw
---
Postgraduaat Hoger Onderwijs
Een postgraduaat is een opleiding ingericht door hogescholen en universiteiten van minstens 20 studiepunten. Deze opleiding volgt op een bachelor- of masteropleiding en geeft recht op een postgraduaatsgetuigschrift.
ICZO vzw organiseert 3 erkende postgraduaten
---
Dry Needling & Acupunctuur
---
Westerse Medische Basiskennis
---
---
---
VLaams Opleidings Verlof VOV
---
HOWEST Academy - Gezondheidszorg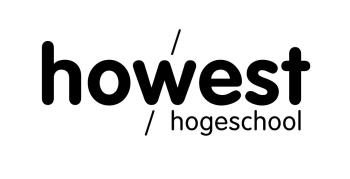 Bachelor & HBO5
​

Postgraduaat Hoger Onderwijs
Navormingen Hoger Onderwijs
---
Partners in Education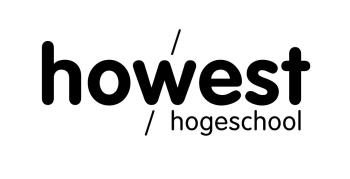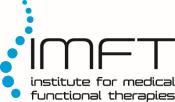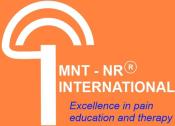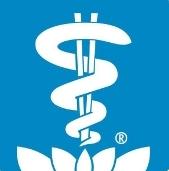 ---
Nieuwsbrief
Hiermee kan u zich gratis abonneren op onze periodieke nieuwsbrieven. De informatie die u doorgeeft zal enkel voor dat doel gebruikt worden
---
---
Stand firma Campus Antwerpen
30/09/2023 Eneregetica Natura

07/10/2023 Vitals te Brugge

14/10/2023 labo Herbolistique

18/11/2023 Eneregetica Natura

09/12/2023 Be-Life te Brugge
---
Vacatures - Materiaal
---
Patiënten
Op zoek naar een ervaren therapeut ?