Planning
STARTDATUM
25-01-2024
EINDDATUM
27-01-2024
LOCATIE/VENUE
Antwerpen
TIJD
14:00-00:00
Inleiding/Introduction
1,2,3 - EASY TO LEARN EASY TO TREAT
Many people in the western world suffer from a variety of illnesses and chronic diseases.
Despite impressive progress in medical science these patients still remain unanswered and many patients are looking around for alternative solutions.
The majority of them are taking an interest in Chinese medicine. Pain is an excellent example to this and one of the most common complaints in the western world.
Treating pain with the Balance Method is the key to your clinical success
After more than a decade of clinical experience involving thousands of patients and collaborations with the best orthopedic doctors in Israel, we can say that the Balance Method approach is the most effective method in acupuncture.
The balance method is not only powerful – it is easy to learn
Acupuncture 1,2,3 is a magical seminar that gives you a useful and practical tool to make the differential diagnosis and an easy, smart way to treat.
​
---
The total TAN-training takes 70 hours.

It is not necessary to complete the entire program.

This starter course 1-2-3 consists of 3 teaching days.

Balance method Dr. Tan - Global (2 day)

Balance method Dr. Tan - Meridian Conversion (2 days)

Balance method Dr. Tan - 12 Magical Points (1 day)

Balance method Dr. Tan - Advanced seminar (3 day)
---
Two top teachers, trained bij Dr. Tan Himself
This seminar will be conducted by Adi Fromm and Guy Polak, both certified by Dr. Richard Tan in the Balance Method, bearers of Dr. Tan's Gold Certificate and official representatives of Dr. Tan in Israel.
Guy and Adi are experienced acupuncture practitioners. Their pioneering work in integrating Chinese Medicine in Israel has been widely recognized and has become a model for integrating Chinese medicine in modern hospitals. They regularly work in the Emergency Room, treat patients at the inpatients wards, the delivery room as well as in the pediatric, orthopedic and neurology departments. They also conduct research in the fields of orthopedics, gastrointestinal and emergency room efficacy.
Guy and Adi have been teaching Dr. Tan's Balance Method in Israel, Europe and United States and are regularly invited to lecture at international conferences. They also run several internship programs throughout the year in the hospital and their private clinics.
The Balance Method Seminars led by Adi and Guy are unique in terms of the great combination between theory and practice. By teaching in an informal environment, the participants are invited to take active part in the seminar, asking questions and putting into practice what they are learning. At the end of each seminar, participants are invited to bring their patients and treat them with the newly learned Balance Method under the supervision of Adi and Guy.
Inhoud/Content
WHAT WILL BE LEARNED?
Historical review, the core teaching of Dr.Tans 1,2,3 Balance Method , our vast clinical experience and a lot of practicum Easy to learn……Easy to treat…. Immediate results……
In this workshop you will learn how to diagnose and treat common pain disorders with the balance method, such as:
Upper and lower limbs pain

Tennis elbow and golf elbow pain

Knee pain

Spine syndromes

Lower back pain- acute and chronic

Cervical spine disorders

Neurologic disorders such as:

Migraine

Neuropathy of upper and lower limbs

CTS-Carpal Tunnel Syndrome

TMJ syndrome

Undiagnosed pain

More to learn:

Urology diseases

Hyperemesis treatment

Stomach ache

PMS

And more……
Doelstellingen/Objectives
De opleiding is gericht op het aanleren van technische kennis en & exact-wetenschappelijke kennis en de toepassing

binnen de Zorg STEM-opleidingen

ervan, dit in het Postgraduaat Acupunctuur Hoger Onderwijs

en/of

als bijscholing hiervan.

gepubliceerd op onderwijskiezer.be
Why is it so worth for you to come?
You will discover the importance of a practical seminar which will give you the right tools to treat effectively at the same evening

You will learn the technique of meridian palpation and effective needling.

You will gain experience and confidence to use the method right at the following day.

You will discover the importance of ASHI points and immediate results
The first comprehensive publication on the Balance Method, describing its roots and theories while presenting in-depth explanations and multiple case studies. A must-have for all BM practitioners!
Toelatingsvoorwaarden/conditions of admission
Acupunctuurdiploma

of PGAC 2 & PGAC 3 bij ICZO vzw
Datum/Data
25 - 26 - 27 January 2024
Lesuren/Timing
Thursday: 14.00 – 21.00 h

Saturday: 09.00 - 15.00 h
Docent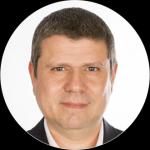 Fromm Adi
Academic Director of the Largest Chinese Medicine School in Israel, a Pioneer in Integrative Medicine and a World-Renowned Lecturer.

Adi Fromm - 2013-today Center Director of the School of Chinese Medicine at Reidman College.

2002-2017 Director of the Department of Integrative Medicine, Assaf Ha rofeh Medical center.

Certified by Dr. Richard Tan in the Balance Method and bearer of his Gold Certificate.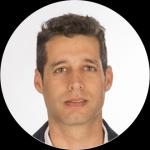 Polak Guy
Director of Alternative Medicine, Pain unit. University Hospital Assuta Ashdod.
Co-Founder of the ITC- Israeli Tan Center

C.M.Dip(IATCM)

World leader for Integrated Chinese and Western Medicine and a World-Renowned Lecturer

Guy Polak – 2013-2018 Chairman of the Israeli Association for Traditional Chinese Medicine.

2006-2017 Head of Chinese Medicine at The Integrative Medicine Department , Assaf Ha rofeh Medical Center.

Certified by Dr. Richard Tan in the Balance Method and bearer of his Gold Certificate.

World leader for Integrated Chinese medicine and western medical
Accreditaties/Accreditation
Het aantal accreditatiepunten verschilt per beroepsverenging en wordt best nagezien bij de betreffende organisatie
BAF, EUFOM , LVNT, NVA , NWP , ZHONG (21 punten)
Studiepunten/Credits
1.5 = Een studiepunt is een binnen de Vlaamse Gemeenschap aanvaarde internationale eenheid die overeenstemt met ten minste 25 en ten hoogste 30 uren voorgeschreven onderwijs-, leer- en examenactiviteiten en waarmee de studiebelasting van elke opleiding of elk opleidingsonderdeel wordt uitgedrukt
KMO-P
Deze cursus komt NIET in aanmerking voor KMO-P conform de regelgeving. Zie https://www.iczo.be/nl/kmo-portefeuille
Deze beroepskost mag je als zelfstandige aftrekken van uw jaaromzet. Door de kosten fiscaal in te brengen, ga je wel ongeveer +/- de helft ervan recupereren.
Studiegebied
Traditional Chinese Medicine Oosterse Gezondheidszorg
Voertaal/Language
English
Cursusmateriaal/Hand-outs
De syllabus wordt via het ICZO-platform aangereikt na betaling van het cursusgeld. Hiervoor wordt de cursist tijdig uitgenodigd. (+/-)binnen de week voor de 1e lesdag
Diversen/Miscellaneous
Continuous coffee break (coffee, tea, water) + sandwich lunch, soup, salad bar, coffee, tea, water) - Doorlopende coffee breaks (koffie, thee, water) + broodjeslunch (broodjes, soep, saladebar, koffie, thee en water, ....)

Free underground parking for your car - Gratis ondergrondse parking voor Uw wagen

De organisatie behoudt zich het recht voor om eventuele wijzigingen in het programma en planning aan te brengen.
Therapeutenlijst
Testimonials
Van Daele An : Twee sterke docenten die hun passie voor het vak en hun kennis heel goed kunnen overbrengen

Manders Berry : Prima docenten. Veel kennis en kunde. Zeer goed verblijf bij ICZO.

Claasen Mike : The interaction between student and teacher. And how the compexity of the information is being brought down to a simpler model

Op het Veld Hanneke : Bevlogen docenten die de stof helder brengen al ligt het tempo hoog Geweldige catering tijdens de dagen

Hakkens Inge : Adi & Guy zijn vriendelijk en weten de lesstof op een rustige, duidelijke (soms grappige) manier over te brengen. De locatie was prima en Danny van ICZO was continu aanwezig om iedereen van dienst te zijn (complimenten!). Lunch/koffiepauzes waren goed verzorgd.

Boeckaerts Jean Marc : Bekwame en begeesterde docenten.

Choong Casey : Face to face with topics being clearly explained. Teachers experiences was very valuable.

De Smedt Eddy : zeer goede docenten met kennis van zaken

de Voogd Inga : in paar dagen veel geleerd, interessant en duidelijk uitleg.

Deputter Kim : Fijne interactie, veel ruimte om vragen te stellen. De theorie werd zeer duidelijk uitgelegd. De klinische dag is zeker een meerwaarde.

Heijmans John : duidelijke en rustige goed verstaanbare presentatie van de leerstof met begeleidende syllabus. De applicatiedag/praktijdag was heel leerzaam.

Claasen Mike : De leraren, de lokatie en het eten/drinken zijn goed verzorgd

Stey Sven : Super en mega interessant ! Adi & Guy = topdocenten

Hoogland Eliane : Duidelijk, gestructureerd.

Essers Michel : locatie, organisatie, sfeer en presentatie op een top niveau!

Mallants Cedric : Very clear and practical information. Teachers are opened and willing to help us get better

Musters Alexandra : Goede docenten. Mooie lesomgeving . Heerlijke maaltijden. Mijn complimenten

Ruysen Kelly : Topdocenten, die hun kennis met heel veel passie en toewijding overbrengen. Een ganse dag volledig praktijkgericht, met veel begeleiding van de docenten.
Infomoment Opleidingen ICZO vzw
---
In the spotlight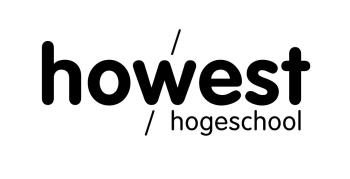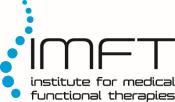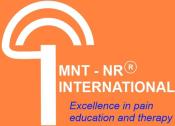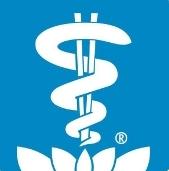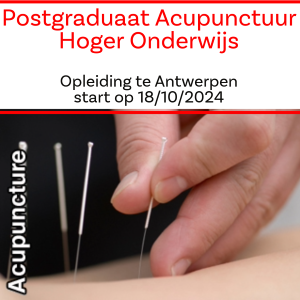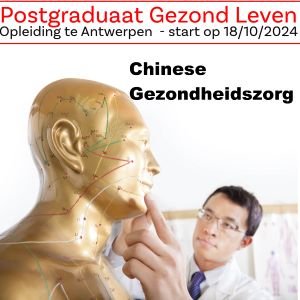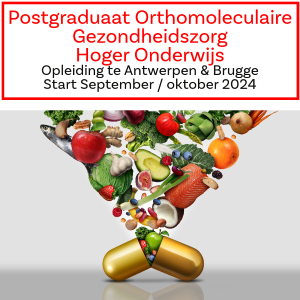 ---
Postgraduaat Hoger Onderwijs
Een postgraduaat is een opleiding ingericht door hogescholen en universiteiten van minstens 20 studiepunten. Deze opleiding volgt op een bachelor- of masteropleiding en geeft recht op een postgraduaatsgetuigschrift.
ICZO vzw organiseert 3 erkende postgraduaten
---
---
Dry Needling & Acupunctuur
---
Westerse Medische Basiskennis
---
---
---
VLaams Opleidings Verlof VOV
---
HOWEST Academy - Gezondheidszorg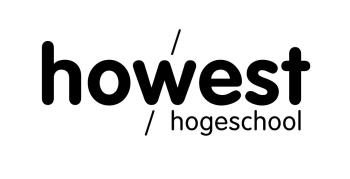 Bachelor & HBO5
​

Postgraduaat Hoger Onderwijs
Navormingen Hoger Onderwijs
---
Nieuwsbrief
Hiermee kan u zich gratis abonneren op onze periodieke nieuwsbrieven. De informatie die u doorgeeft zal enkel voor dat doel gebruikt worden
---
---
Stand firma Campus Antwerpen
30/09/2023 Eneregetica Natura

07/10/2023 Vitals te Brugge

18/11/2023 Eneregetica Natura

02/12//2023 labo Herbolistique

09/12/2023 Be-Life te Brugge

10/02/2024 Difitan Brugge
---
Vacatures - Materiaal
---
Patiënten
Op zoek naar een ervaren therapeut ?