Inleiding/Introduction
Acupuncture Point Combinations for the Heart Shén
and Emotional Turmoil
Workshop by David Hartmann
From experience, when a Chinese medicine practitioner searches for content on how to treat emotions and mental health conditions (for our medicine), two key things occur. The first, is that there is a significant lack of content; the second, is that the content available is too foundational.
I have been in practice since 1993 and treating mental health is my special interest, yet I rarely see patients that present with one of the seven main emotions as their primary complaint. Sure, I have had patients with anger issues, grief, sadness and manic joy, but depression and anxiety are much more prevalent in my clinic. What I also see are more complex mental/emotional disorders including self-esteem issues, procrastination, timidity, shyness, and countless others. Because of this complexity, we need to think 'outside the box' when constructing acupuncture point combinations.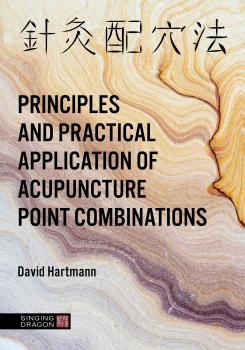 Inhoud/Content
In this workshop we will analyse and discuss acupuncture point combinations for:
Heart Shén
Pericardium (Xīn Bāo)

Depression

Anxiety, phobias, panic attacks

Decision making issues – impulsive, hasty, indecisive

Poor memory, 'Writer's Block'

Timidity and shyness (withdrawn and passive)

Self-esteem issues – including the concepts of 'External Skin' and 'Internal Skin'

Obsessive-compulsive disorder (OCD)

Addictions – in particular cigarettes/nicotine, alcohol and opiates/opioids

Post-traumatic stress disorder (PTSD)

Hypervigilance

General every-day stress, overwhelm and frustration.
Further, we will be looking at the concept of Heart 'Joy and Contentment' through the lens of Chinese medicine concepts/point combinations and philosophical ideals (both Western and Eastern), including:
Pandora's Box

Tiān Dì Rén (天地人) – Heaven Earth Human
Wǔ Shén (五神) – Five Spirits
Tiān Mìng (天命) – Heavenly Mandate
Dào (道) – Path, Road, Way
Yù (玉) – Jade (Perfectly Imperfect)
Jūn Zǐ (君子) – Perfect Person
---
Video
Doelstellingen/Objectives
The training is aimed at teaching technical knowledge and exact-scientific knowledge and its application in the acupuncture training published on onderwijskiezer.be

De opleiding is gericht op het aanleren van technische kennis en & exact-wetenschappelijke kennis en de toepassing ervan in de acupunctuuropleiding gepubliceerd op onderwijskiezer.be
This workshop will also have plenty of practical application, where participants can apply these acupuncture point combinations on each other.
So, if you want a workshop that gives you content that is difficult to find, look no further. I am super excited to share my knowledge, clinical experience and my favourite acupuncture point combinations for the different mental health conditions. I hope you will join me!
Toelatingsvoorwaarden/conditions of admission
Diploma Acupuncture (+ in accordance with the required legal prior medical education)

Acupunctuurdiploma (+ In overeenstemming met de vereiste wettelijke medische vooropleiding)

of PGAC 2 & PGAC 3 bij ICZO vzw
Lesuren/Timing
Saturday : 09.00 - 18.00 h
Docent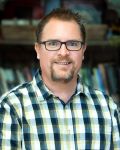 Hartmann David
Acupuncturist and Chinese medicine practitioner

Masters of Acupuncture in 2009

Book: 'The Principles and Practical Application of Acupuncture Point Combinations'
​
Accreditaties/Accreditation
Het aantal accreditatiepunten verschilt per beroepsverenging en wordt best nagezien bij de betreffende organisatie
BAF, EUFOM , LVNT, NVA , NWP , ZHONG (22 punten)
Studiepunten/Credits
1.5 = Een studiepunt is een binnen de Vlaamse Gemeenschap aanvaarde internationale eenheid die overeenstemt met ten minste 25 en ten hoogste 30 uren voorgeschreven onderwijs-, leer- en examenactiviteiten en waarmee de studiebelasting van elke opleiding of elk opleidingsonderdeel wordt uitgedrukt
KMO-P
Deze cursus komt NIET in aanmerking voor KMO-P conform de regelgeving. Zie https://www.iczo.be/nl/kmo-portefeuille
Deze beroepskost mag je als zelfstandige aftrekken van uw jaaromzet. Door de kosten fiscaal in te brengen, ga je wel ongeveer +/- de helft ervan recupereren.
Studiegebied
Traditional Chinese Medicine Oosterse Gezondheidszorg
Cursusmateriaal/Hand-outs
De syllabus wordt via het ICZO-platform aangereikt na betaling van het cursusgeld. Hiervoor wordt de cursist tijdig uitgenodigd. (+/-)binnen de week voor de 1e lesdag
Diversen/Miscellaneous
Continuous coffee break (coffee, tea, water) + sandwich lunch, soup, salad bar, coffee, tea, water)

Free underground parking for your car

De organisatie behoudt zich het recht voor om eventuele wijzigingen in het programma en planning aan te brengen.
Therapeutenlijst
Infomoment Opleidingen ICZO vzw
---
Postgraduaat Hoger Onderwijs
Een postgraduaat is een opleiding ingericht door hogescholen en universiteiten van minstens 20 studiepunten. Deze opleiding volgt op een bachelor- of masteropleiding en geeft recht op een postgraduaatsgetuigschrift.
ICZO vzw organiseert 3 erkende postgraduaten
---
Dry Needling & Acupunctuur
---
Westerse Medische Basiskennis
---
---
---
VLaams Opleidings Verlof VOV
---
HOWEST Academy - Gezondheidszorg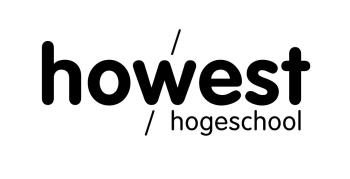 Bachelor & HBO5
​

Postgraduaat Hoger Onderwijs
Navormingen Hoger Onderwijs
---
Partners in Education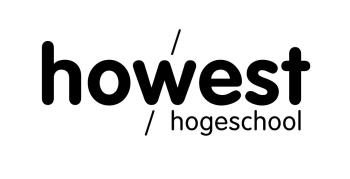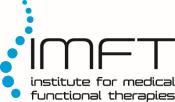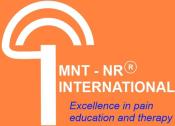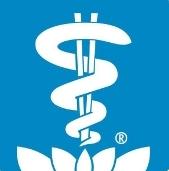 ---
Nieuwsbrief
Hiermee kan u zich gratis abonneren op onze periodieke nieuwsbrieven. De informatie die u doorgeeft zal enkel voor dat doel gebruikt worden
---
---
Stand firma Campus Antwerpen
30/09/2023 Eneregetica Natura

07/10/2023 Vitals te Brugge

14/10/2023 labo Herbolistique

18/11/2023 Eneregetica Natura

09/12/2023 Be-Life te Brugge
---
Vacatures - Materiaal
---
Patiënten
Op zoek naar een ervaren therapeut ?