Locatie/Venue
LOCATIE/VENUE
Campus Antwerpen
Inleiding/Introduction
2 days course
Traditional Yuan Qi Acupuncture System from Taiwan
Introduction
In this course, Dr. Robidoux will share her knowledge and experience in the Classical Acupuncture System which survived the test of time by going to Taiwan. In Taiwan, there are three main classical lineages of Chinese medicine which are very traditional and strict schools with thousands of years of experience. They have kept the teachings of the ancient Xian (miraculous doctors) like Hua Tuo and Bian Que and passed their knowledge through closed disciplineship and very few practitioners have this knowledge today.
While living in China for 15 years, Dr. Robidoux passed all the challenges and was accepted in the Classical School of Acupuncture (古法针灸) school in Taiwan, where she became a disciple and part of the lineage. After three year under direct teachings and trials from her master, she grasped the classical acupuncture techniques, the Bianque manipulation techniques, traditional pulse taking techniques, daoist qigong practices and meditations as well as the traditional Yuan qi Acupuncture System.
This course was formulated for practitioners who are interested in understanding the essence, the origin and power of Chinese acupuncture. After this course the participants will understand the circulation of the various energies in the body and learn how to balance the energy of their patient as well as themselves with few points. Participants will receive the knowledge of 60 new acupuncture points which give us access to reinstate harmony and a clam and pain free state of being. In this course, practitioners will gain a new way to see life and health and learn practical tools to recreate a balance harmony in the body and mind.
Content of the course
Day 1:
Learn the origin of the Yuan Qi Classical Acupuncture System.

Grasp the fundamental concepts and correlation of the channels and elements

Learn and practice the needling technique applied in Classical acupuncture

Review the channels pathways and learn the combination maps of the body energy

Learn the five element body map of the Yuan Qi Classical Acupuncture System
Day 2:
Learn the exact location of five element on the 12 channels

Learn and practice the needling technique on the 60 new learned points

Demonstration of each of the 60 points on a volunteer

Practitioner location these points on a partner, mark their location and has it verified and confirmed by the instructor

Practice case studies and demo to solidify the newly acquired information
Goals:
Practitioner will understand fully the lineage of clear and powerful classical acupuncture teaching they will be practicing

Learn the exact location for 60 new points on the body

Understand a full system of classical acupuncture focused on treating pain and tension in the body within a few minutes

Learn and practice the correct needle technique for all of the 60 Yuan qi Classical Points

Solidify the information with case studies and demos throughout the course so that participants are able to use this technique independently after the course
The course is 50/50 theory with clinical practice
Inhoud/Content
Conditions of Admission

: acupuncture diploma (cursisten acupunctuur ICZO kunnen ook inschrijven)

Date:

de nieuwe datum is nog niet gekend. Bij interesse schrijf je best in "onder voorbehoud". Je wordt dan als eerste verwittigd zonder enige verplichting.

Timing:

Friday 14 - 21 h - Saturday 09 - 16.30 h

Aantal deelnemers : het wordt strikt beperkt tot 30 deelnemers

Accreditation :

BAF - Zhong - EUFOM - VNT - NWP - NVA

Deelnemers uit het Vlaamse gewest kunnen gebruik maken van de KMO-portefeuille. De kmo-portefeuille is een maatregel waardoor ondernemers financiële steun krijgen bij aankoop van opleiding (mogelijkheid tot maximum 40% tussenkomst van de Vlaamse Gemeenschap)

De organisatie behoudt zich het recht voor om eventuele wijzigingen in het programma en planning aan te brengen.
---
Teacher
Robidoux Suzanne

Medical Doctor

Ph.D. in acupuncture at the Nanjing University of Chinese Medicine.

Fellow at the Beijing University of Chinese Medicine researching the clinical efficacy of the classical approach of the Zhang Zhongjing's classical texts "Shang Han Lun" and "Jin Gui Yao Lue" in Beijing
Locatie/Venue
Campus Antwerpen
Accreditaties/Accreditation
Het aantal accreditatiepunten verschilt per beroepsverenging en wordt best nagezien bij de betreffende organisatie
BAF, EUFOM , NVA , NWP , ZHONG
Studiegebied
Oosterse Gezondheidszorg ICZO
Infomoment Opleidingen ICZO vzw
---
Dry Needling & Acupunctuur
---
Diplomagerichte Opleidingen tot
---
Westerse Medische Basiskennis
---
---
Partners in Education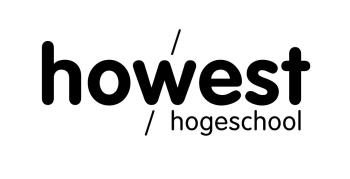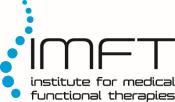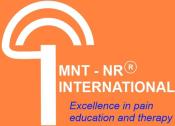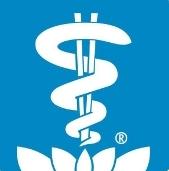 ---
Bachelor opleidingen in de Gezondheidszorg Howest
---
---
Nieuwsbrief
Hiermee kan u zich gratis abonneren op onze periodieke nieuwsbrieven. De informatie die u doorgeeft zal enkel voor dat doel gebruikt worden
---
Stand firma Campus Antwerpen
19/11/2022 : Vitals te Brugge

14/01/2023 : Medichin + Energetica Natura

04/03/2023 : Energetica Natura

18/03/2023 : Energetica Natura + Herboplanet
---
---
Patiënten
Op zoek naar een ervaren therapeut ?
---