Planning
STARTDATUM
08-03-2024
EINDDATUM
26-05-2024
LOCATIE/VENUE
Antwerpen
TIJD
13:30-00:00
Inleiding/Introduction
The spirit of Chinese medicine
Essential prescriptions and herbal formula's of Shan Han Lun and Jin Gui Yao Lue
transformed to modern perspective.
Practical course to learn frequently used herbal formulas to apply in your daily practice right away. This course teaches you formulas derived from the classics, Shang Han Lun and Jin Gui Yao Lue.
The Shang Han Lun is a classic book, and it is said that is the golden key to open the secrets of Traditional Chinese Medicine.
In this course you will learn to look at the body through the six channels, and also learn how the changes of disease go through the body. You will learn how to treat different changes of diseases by best patterns of Shang Han Lun.
Also, by learning the Jin Gui Yao Lue formula's you will be able to solve internal problems all categorized in a practical manner.
In this way you can find your method in treating external and internal problems in all of your patients.
Inhoud/Content
Part one:
General introduction to the Shang Han Lun and Jin Gui Yao Lue.

Detailed explanation of the six channels and the six channel's syndromes.
Part two:
Basic six channel's formulas.

Typical Zhong Jing formula's patterns. For example, we will go in detail through the Gui Zhi Tang patterns, Xiao Chai Hu Tang patterns, and so on.
Part Three:
Categorize different type of diseases by Shan Han Lun's philosophy.

How to treat external and internal diseases treated by Shan Han Lun and Jin Gui Yao Lue formulas.
​
---
Timetable of this course:
Day one:
Introduction in Shan Han Lun and the six channels.
Day two until day seven:
Theory of tai yang, shao yang, yang ming, tai yin, shao yin, jue yin syndromes.

Each channel syndromes formulas and its typical herbs.

Typical cases managed by those formulas.
Day eight and day nine:
Categorize formulas to treat different diseases.

Different diseases treated by all formula's (reversed thinking).
Doelstellingen/Objectives
De opleiding is gericht op het aanleren van technische & exact-wetenschappelijke kennis en is van toepassing zoals bepaald binnen de Zorg STEM-opleidingen

De opleiding is gericht op het aanleren van technische kennis en & exact-wetenschappelijke kennis en de toepassing ervan in het Postgraduaat Acupunctuur en in Postgraduaat Chinese Gezondheidszorg, Hoger Onderwijs, gepubliceerd op onderwijskiezer.be en/of als bijscholing hiervan
You will learn the philosophy of TCM differentiation and the core of Chinese medicine.

You will learn the patterns and the most important formulas.

You can use these formulas directly in your practice.
Toelatingsvoorwaarden/conditions of admission
already have prior knowledge of Chinese phytotherapy is necessary (certified or graduated in Chinese phytotherapy)
Datum/Data
8,9 en 10 March 2024

26, 27 en 28 April 2024

24, 25 en 26 May 2024
Lesuren/Timing
Friday : 13.30 - 21.00

Saturday: 09.00 - 18.00

Sunday : 09.00 - 13.00
Docent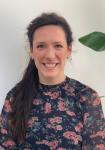 Dr. Six Anneleen
Arts
Acupuncturist
Fytotherapeut
Xue Shaomin, Dr. Ac.
Acupuncturist
Chinese doctor of acupuncture & TCM - Beijing TCM University
Accreditaties/Accreditation
Het aantal accreditatiepunten verschilt per beroepsverenging en wordt best nagezien bij de betreffende organisatie
BAF, EUFOM , LVNT, NVA , NWP (36 punten), ZHONG
Studiepunten/Credits
4.5 = Een studiepunt is een binnen de Vlaamse Gemeenschap aanvaarde internationale eenheid die overeenstemt met ten minste 25 en ten hoogste 30 uren voorgeschreven onderwijs-, leer- en examenactiviteiten en waarmee de studiebelasting van elke opleiding of elk opleidingsonderdeel wordt uitgedrukt
Studiegebied
Traditional Chinese Medicine Oosterse Gezondheidszorg
Voertaal/Language
Nederlands - Engels
Cursusmateriaal/Hand-outs
De syllabus wordt via het ICZO-platform aangereikt na betaling van het cursusgeld. Hiervoor wordt de cursist tijdig uitgenodigd. (+/-)binnen de week voor de 1e lesdag
Diversen/Miscellaneous
Continuous coffee break (coffee, tea, water) + sandwich lunch, soup, salad bar, coffee, tea, water)

Free underground parking for your car

De organisatie behoudt zich het recht voor om eventuele wijzigingen in het programma en planning aan te brengen.
Therapeutenlijst
Infomoment Opleidingen ICZO vzw
---
Postgraduaat Hoger Onderwijs
Een postgraduaat is een opleiding ingericht door hogescholen en universiteiten van minstens 20 studiepunten. Deze opleiding volgt op een bachelor- of masteropleiding en geeft recht op een postgraduaatsgetuigschrift.
ICZO vzw organiseert 3 erkende postgraduaten
---
Dry Needling & Acupunctuur
---
Westerse Medische Basiskennis
---
---
---
VLaams Opleidings Verlof VOV
---
HOWEST Academy - Gezondheidszorg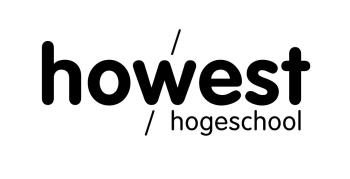 Bachelor & HBO5
​

Postgraduaat Hoger Onderwijs
Navormingen Hoger Onderwijs
---
Partners in Education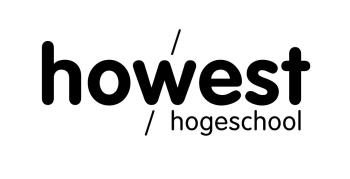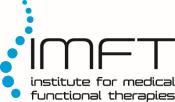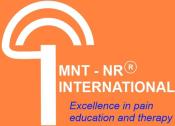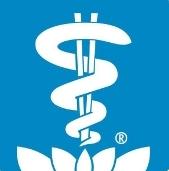 ---
Nieuwsbrief
Hiermee kan u zich gratis abonneren op onze periodieke nieuwsbrieven. De informatie die u doorgeeft zal enkel voor dat doel gebruikt worden
---
---
Stand firma Campus Antwerpen
30/09/2023 Eneregetica Natura

07/10/2023 Vitals te Brugge

18/11/2023 Eneregetica Natura
---
Vacatures - Materiaal
---
Patiënten
Op zoek naar een ervaren therapeut ?