Yamamoto New Scalp Acupuncture
Yamamoto New Scalp Acupuncture (YNSA) is named after the Japanese physician, Dr. Toshikatsu Yamamoto, who developed this acupuncture system in 1973. Since its introduction, YNSA has advanced with the discovery of additional acupuncture points, which are mainly located on the scalp. YNSA is used to treat neurological conditions, and is both effective and immediate in in stroke patients with pain and/or restricted mobility. As a result, the use of YNSA has increased and has become the most frequently used form of acupuncture. YNSA comprises basic acupuncture points (somatopes) mainly on the scalp, as well as on other body regions. In addition to providing symptomatic relief, YNSA can sometimes be curative therapy.
YNSA which is also called "neuroacupuncture", was developed in 1973 by doctor Toshikatsu Yamamoto.
Yamamoto discovered that using acupuncture on specific points on the scalp effects sensory and motor nerves in other places in the body. Thus, for example, it is possible to treat pain in the hand, using an acupuncture point on the scalp which corresponds to the hand.
In short, the various organs in our body are reflected in our scalp and can be treated effectively through acupuncture of the relevant points for each and every organ.
Symptoms of neurological disturbances which stem from various diseases.

Conditions of various functional disturbances.

Chronic or acute pain (back pain, pain in the legs, hands, arms, neck etc).

Diseases which cause pain.

Difficulty in mobility and limitation in movement.

Support of fertility and hormonal imbalance in women; gynecological disorders.

Psychological disorders, such as anxiety, depression, OCD, ADD, HDHD, insomnia.
Immediate sense of whether it is working or not. As a result, the patient receives improved treatment, which is tailored to his/her personal needs.
It has in many cases, YNSA effects an improvement in the patient's motor system. The significance of this achievement may be far-reaching, perhaps including the patient's reintegration into his/her professional life or a decrease in dependence on the patient's various other treatments.
Even in cases of irreversible, incurable diseases, "neuroacupuncture" (YNSA) is effective in alleviating symptoms and in contributing to very significant improvement in the patient's condition
The duration of the workshop is three days, 7 hours a day.
The workshop is an active learning workshop during which the participants will learn the basic acupuncture points which were first described by Yamamoto and which are currently used to effectively treat a wide range of neurological and orthopedic conditions.
Introduction – Who is Dr. Toshikatsu Yamamoto and the background of the discovery of YNSA.

Learning the location and function of the basic points, A, B, C, D, E, F, G, and H.

Learning Ypsilon points, cranial nerves points.

Neck and elbow diagnoses.

Tinnitus an master key points.

Learning when and how to apply YNSA.

Demonstration of YNSA treatment.
---
David Bomzon is trained by Dr Yamamoto himself
Important note: for the clinical training, there are 2 teachers : David Bomzon + Avi Amir
---
Video
Praktische informatie
Toelatingsvoorwaarden - conditions of admission: TCM - Acupuncture

Voertaal - Language: English

Lesdatum - Dates: 06 - 07 -08 March 2020

Uren - Hours:

Friday : 14.00 h – 21.00 h

Saturday : 09.00 – 18.00 h

Cursusgeld - Fee: 500 €

Continuous coffee break (coffee, tea, water) + sandwich lunch, soup, salad bar, coffee, tea, water)

Accreditatie : NVA - EUFOM - NWP - BAF - VNT - ZHONG

Deelnemers uit het Vlaamse gewest kunnen gebruik maken van de KMO-portefeuille. De kmo-portefeuille is een maatregel waardoor ondernemers financiële steun krijgen bij aankoop van opleiding (mogelijkheid tot maximum 40% tussenkomst van de Vlaamse Gemeenschap.

De organisatie behoudt zich het recht voor om eventuele wijzigingen in het programma en planning aan te brengen.
---
Teachers
Bomzon David

Acupuncturist
lecturer specializing in the YNSA scalp acupuncture method
He is involved in clinical Research examining the benefits of YNSA scalp acupuncture for neurological rehabilitation

Avi Amir

Acupuncturist
lecturer specializing in the YNSA scalp acupuncture method
He is co-founder of the International School of Scalp Acupuncture
Actuele & praktische info
---
Westerse medische basiskennis
---
Partners in Education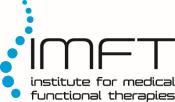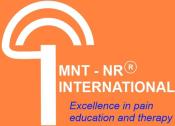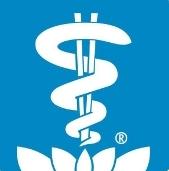 ---
Bachelor opleidingen in de Gezondheidszorg Howest
Unieke opleidingen in Vlaanderen zijn
---
Opleidingen in de Zorg LBC Berchem
---
---
Nieuwsbrief
Hiermee kan u zich gratis abonneren op onze periodieke nieuwsbrieven. De informatie die u doorgeeft zal enkel voor dat doel gebruikt worden
---
Vacatures
Kinesitherapeut te Oostende, kennis Manuele Lymfdrainage ad modum Vodder is een pluspunt, maar niet noodzakelijk. Contacteer Bonnie Rooms 0496 342510 of CV mailen naar bonnierooms@skynet.be
Kinesitherapeut met interesse voor pelvische reeducatie , pre-en postnatale en eventueel manuele therapie voor een groepspraktijk Wilrijk. Info bij inesdecort@praktijkO.be
Kinesitherapeut, psycholoog, logopedist, acupuncturist: Tel: 033267059 voor groepspraktijk te Wommelgem - winnie.cuypers@skynet.be
Praktijkruimte te huur in bestaande kinesitherapiepraktijk te Aartselaar - info; bc@telenet.be of 0495/24.22.22
Groepspraktijk Bon-Bini te Laakdal zoekt: bioresonantie therapeut met een orthomoleculaire en (para)medische achtergrond (parttime). Meer info? stuur een mailtje naar info@groepspraktijkbonbini.be voor de volledige vacature omschrijving.
orthomoleculaire voedingstherapeut gevraagd: contacteer Dr. Ann-Sophie Odeurs, Grimbeertstraat 3 te 9111 Belsele op 03/772.52.09
Consulatie/behandelingsruimte:
vrij op maandag- woensdag-donderdag-zaterdag morgen, en vrijdag ganse dag. vanaf 01/01/2020 te Oudenaarde : info. danny.vanlaethem@skynet.be
---
---
---
---