Weight control in TCM
Introduction
Probably weight control is one of the most hot and interesting topic. Weight control refers to maintain a desirable weight, either avoid weight loss and weight increasing, especially the later. Over weight could cause one of the most serious public health problems of the 21st century, especially in the developed countries both for adults and children.
In modern medicine, obesity is usually considered as a combination of excessive food energy intake with lack of sufficient physical activity. Meanwhile, following factors play also important roles, such as genetic susceptibility, endocrine disorders, medications, and
psychiatric illness, etc.
This seminar presents two parts:
Part one, general views of weight problems, including

BMI

Impact of obesity on health

Possible underlying causes in modern medicine

Management

Part two, TCM views of weight control

Physiology of Water metabolism in TCM

Aetiology and pathology of obesity in TCM

Analysis of general symptoms

Patterns of obesity in TCM

Maintenance and prevention of obesity in TCM
Goal: To set up a treatment protocol
The followings are the steps that takes for weight control treatment.
Specialized Questionnaires & Personalized Diagnosis: By specialized TCM questionnaires, we determine the condition level and set up a personalized treatment method.

Body Composition Analysis :Through modern technology, analyze your fat condition

Abdominal Cupping Therapy: Dissolves body fat, promotes circulation of energy and blood, and detoxifies

De-appetite Ear Acupuncture/Seeds Therapy: Promotes endocrinal system and reduces appetite

Detoxifying & Balancing Acupuncture: Detoxifies, strengthens immune system, calms the Mind, and balances the body

Personalized Chinese Herbal Formulas & dietetics: Helps to control the appetite, invigorates the vital energy, and harmonies the Mind and Body.
Praktische informatie
Voertaal :

Nederlands & Engels

Lesdatums:

11 januari 2020

Dagindeling: 09.00 - 16.30 uur

Accreditatie: NVA - Zhong - NWP - EUFOM - VNT - BAF

Deelnemers uit het Vlaamse gewest kunnen gebruik maken van de KMO-portefeuille. De kmo-portefeuille is een maatregel waardoor ondernemers financiële steun krijgen bij aankoop van opleiding (mogelijkheid tot maximum 40% tussenkomst van de Vlaamse Gemeenschap)

De organisatie behoudt zich het recht voor om eventuele wijzigingen in het programma en planning aan te brengen.
---
Docent
Dr. Pei Lin Sun

Acupuncturist & herbalist
Chinese doctor in acupuncture & TCM - Nanjing TCM University
Docent: Acupunctuur - Fytotherapie - nascholingen ICZO
Lid: Eufom
Auteur van volgende boeken :

Bi-Syndromes or Rheumatic Disorders Treated By Traditional Chinese Medicine

Management of Post-Operative Pain with Acupuncture

The Treatment of Pain with Chinese Herbs and Acupuncture

Sports medicine in TCM
Actuele & praktische info
---
Westerse medische basiskennis
---
Diplomagerichte opleidingen
---
Partners in Education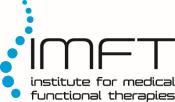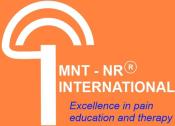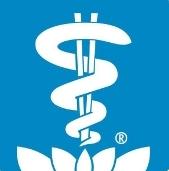 ---
Bachelor opleidingen in de Gezondheidszorg Howest
Unieke opleidingen in Vlaanderen zijn
---
Opleidingen in de Zorg LBC Berchem
---