Tonifying the immune systeem
SHEN QI, WEI QI, JING QI
Su Wen chapter 72: "If Zheng Qi remains strong, Xie Qi cannot invade the body. Zheng Qi must be weak when invasion of Xie Qi takes place."
The Chinese medical approach to the immune system is greatly reflected by the attention given to the movement of Qi. This movement is in the universe and in man.
Zheng Qi can be translated as the antipathogenic factor in the body, while Xie Qi refers to the pathogenic factor. The struggle between Zheng Qi and Xie Qi represents one of the core ideas of immunology in TCM. The struggle explains the battle between the immune function of the body and the pathogenic factors. Helping Zheng Qi to expel Xie Qi is one of the main therapeutic principles.
As a practitioner of TCM we constantly face the challenge of translating and understanding the western medical (WM) knowledge to the TCM framework and how to interpretate WM tests regarding the immune system (such as blood tests) to the TCM context. For example: low white blood count and low neutrophils or high inflammatory markers – what do such results mean in the Chinese medical diagnosis and what will be the clinical strategy to address these results?
Shen and Qi in relation to immunology
Su Wen chapter 13: "…when they (the sages) did contract a disease they simply guided properly the emotions and spirit and redirected the energy flow…"
The inner order in man always starts from Shen and reflects the interaction of Jing and Shen. Nowadays we know that the immune system is affected by the psychological state of the patient.
.When we want to create a deep effect on healing and tonifying the immune system, we have to remember the movement of Shen and Qi in man. Healing is initiated from the inside, from the Shen and is affecting the Qi (Immune response). Therefore using the correct point that can reach the patient Shen can have a strong healing effect and affect the immune system.
Points to tonify immune system

acupuncture points and needle techniques which directly affect the immune system.

Treating and understanding autoimmune disorders

Treatment strategy that affects the Shen and healing of immune system.

WM immunology and TCM

Exploring the different types of Qi (Zheng Qi , Yuan Qi ,Yang Qi , Wei Qi , Qi of Zangfu) and their relevance to immunity.

During the course case studies will be presented.
The immune and the three treasures which keep man alive and healthy: Wei Qi, Shen Qi, Jing Q.
Praktische informatie
Toelatingsvoorwaarden - conditions of admission: TCM - Acupuncture

Voertaal - Language: English

Lesdatum - Dates: Saturday 13 & Sunday 14 January 2018

Uren - Hours:

Saturday : 09.00 - 18.00 h

Cursusgeld - Fee: 320 €

Accreditatie : NVA - Zhong - EUFOM - NWP - BAF - VNT

Deelnemers uit het Vlaamse gewest kunnen gebruik maken van de KMO-portefeuille. De kmo-portefeuille is een maatregel waardoor ondernemers financiële steun krijgen bij aankoop van opleiding (mogelijkheid tot maximum 40% tussenkomst van de Vlaamse Gemeenschap)eelnemers uit het Vlaamse gewest kunnen gebruik maken van de KMO-portefeuille

De organisatie behoudt zich het recht voor om eventuele wijzigingen in het programma en planning aan te brengen.
---
Docent
Dr. Maimon Yair

Doctor of Oriental Medicine, Researcher (PhD) - Acupuncturist

Head of "Tal center" - integrative cancer research center, institute of oncology - Sheba hospita, Israël

Head of the Israeli center for research in complementary medicine (NPO)

Director of Refuot Integrative Medical Centre
Actuele & praktische info
Databanken voor patiënten
Gratis Infodagen ICZO
---
Diplomagerichte opleidingen
---
Partners in Education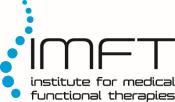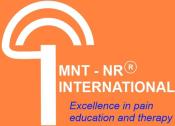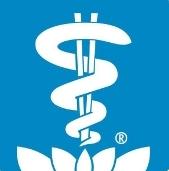 ---
Bachelor opleidingen in de Gezondheidszorg Howest
Unieke opleidingen in Vlaanderen zijn
---
Opleidingen in de Zorg LBC Berchem