Inleiding/Introduction
Headache (stress headache, migraine headache and trigeminal neuralgia) - The TCM understanding and treatment
Headache is one of the most common seen disorder in daily practice. Generally speaking, the results of TCM treatment are quite convinced. Migraine in Western medicine is a recurrent headache with unknown causes. Typical migraine headaches are one-sided, pulsating or throbbing, moderate or severe pain, worse with activity, and often with other symptoms like nausea, vomiting, sensitivity to light or noise. The manifestations are generally thought to be neurovascular dysfunctions that are commonly triggered by stress, fatigue, insomnia, menstruation and weather changes.
Patients feel happy when they are free of headache and they don't need to use western medications which often have strong side effects.
In this lecture, after briefly review of anatomy, physiology and pathology in western medicine related with headache, Dr. Yang will go to detail to differentiate headaches - stress headache, migraine headache and trigeminal neuralgia. She reveals the reasons, triggers and features of these headaches.
Afterwards, she introduces the treatment. With her more than 30 year experience in TCM treatment, she will select and emphasize the most effective therapy and therapy combinations among
and psychological coaching.
She will give tips of strategies, sequence and prognosis of different type of headaches. She hopes participants will get more insight of the headaches and bring effective results in their treatment.
Fibromyalgia - The TCM understanding and treatment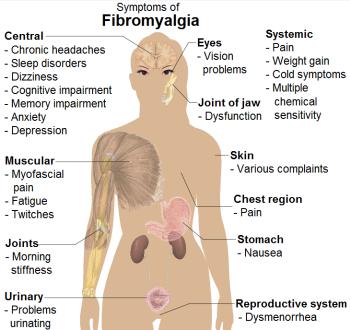 Fibromyalgia is another common seen disorder in the practice. The chronic pain brings tiredness even depression in the life of patients. As the diagnosis in western medicine is not actually set up clearly so the treatment method and result are limited too. From the understanding of traditional Chinese medicine, this disorder is related with constitution, mental stress and physical exertion. In this lecture, Dr. Yang will discuss the etiology, pathology and the treatment in order to help patients from pain so to improve the quality of life.
Fibromyalgia is categorized as ji bi (muscle impediment) in TCM. There are three other main specific patterns within this syndrome: xu lao (vacuity taxation/fatigue), yu sheng (depressive condition/depression) and Shi mian (insomnia). Each of these patterns has a slightly different symptom picture depending on the root of the imbalance.

In TCM, the core of fibromyalgia syndrome is what we call Liver-Spleen disharmony. This pattern sits squarely in the center of all other patterns associated with fibromyalgia
Dr Yang will select and emphasize the most effective therapy and therapy combinations among
and psychological coaching.
Inhoud/Content
Conditions of Admission

: acupuncture / TCG diploma (ICZO- cursisten acupunctuur, TuiNa, Chinese kruiden en Chinese voedingsleer kunnen ook inschrijven)

Language:

English (de docent spreekt ook Nederlands)

Date:

de nieuwe datum is nog niet gekend. Bij interesse schrijf je best in "onder voorbehoud". Je wordt dan als eerste verwittigd zonder enige verplichting.

Timing: Friday : 15. - 21 h - Saturday 09. - 16.30 h

Accreditation :

NWP - NVA - VNT - ZHONG - BAF - EUFOM

Deelnemers uit het Vlaamse gewest kunnen gebruik maken van de KMO-portefeuille. De kmo-portefeuille is een maatregel waardoor ondernemers financiële steun krijgen bij aankoop van opleiding (mogelijkheid tot maximum 40% tussenkomst van de Vlaamse Gemeenschap)

De organisatie behoudt zich het recht voor om eventuele wijzigingen in het programma en planning aan te brengen.

---

Docent - Speaker

Dr. Yifan Yang

Chinese Doctor in TCM (Beijing University of Traditional Chinese Medicine)
Master degree in Chinese herbs
Auteur van volgende boeken

Chinese Herbal Medicine --Comparisons and Characteristics
Chinese Herbal Formulas – Treatment principles and Composition Strategies
Actuele & praktische info ICZO vzw
Acupunctuur of Dry needling
---
Diplomagerichte Opleidingen tot
---
Studiegbied
---
---
Westerse Medische Basiskennis
---
Partners in Education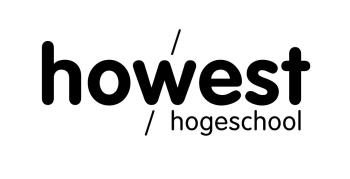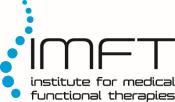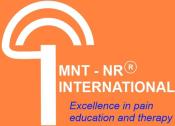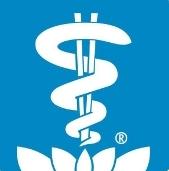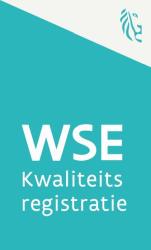 ---
Bachelor opleidingen in de Gezondheidszorg Howest
---
---
Nieuwsbrief
Hiermee kan u zich gratis abonneren op onze periodieke nieuwsbrieven. De informatie die u doorgeeft zal enkel voor dat doel gebruikt worden
---
Stand firma Campus Antwerpen
15/01/2022 : Alfagem

22/01/2022 : Schwa Medico

12/02/2022 : China Nature

19/11/2022 : Vitals te brugge
---
---
---