Scalp acupuncture
This 2-day seminar focuses on learning three different scalp acupuncture systems to treat over 20 different neurological and psychosomatic diseases and disorders.
The 2 days course consists of
1 day musculoskeletal diseases

1 day psycho-emotional diseases
After this weekend, participants will have grasped the necessary treatment protocols and needling techniques to treat diseases such as post- stroke paralysis, paraplegia, hemiplegia, aphasia, aphonia, amnesia, some degenerative diseases such as Alzheimer's disease, dementia, Parkinson's Disease, Multiple Sclerosis, fibromyalgia, Meniere's diseases as well as other types of psychosomatic diseases including ADD (Attention Deficit Disorder), ADHD (Attention Deficit Hyperactive Disorder), anxiety disorders, OCD (Obsessive Compulsive Disorder), Major Depression Disorders (MDD) and so on.
During this seminar, participants will learn the correct location of over 24 scalp treatment lines along with their clinical applications according to specific diseases or symptoms. Afterwards we will review over 10 different single and multiple needling techniques specifically applied in scalp acupuncture as well as electro-stimulation which vary greatly from body acupuncture. There will be a strong emphasis put on practicing the correct location on other participants as well as applying these specific needling techniques correctly. Enough time for practicing these scalp lines locations and needling technique will be given as they are the most important factors for clinical success with Scalp Acupuncture.
Dr. Suzanne Robidoux has worked in the Neurological Hospital in Nanjing during her Ph. D. in Nanjing China and she is actively treating severe cases of MS, Parkinson and ALS with scalp acupuncture, clinical moxa and Chinese medicine. She will share her experience and knowledge she has gathered with these severe cases. At the end of this workshop, the participants will have all the tools necessary to apply the most widely used Scalp Acupuncture systems to treat patients with ongoing neurological and psychosomatic diseases and disorders.
Praktische informatie
Conditions of Admission

: acupuncture diploma (cursisten acupunctuur ICZO kunnen ook inschrijven)

Speaker:

Dr. Suzanne Robidoux

Date:

de nieuwe datum is nog niet gekend. Bij interesse schrijf je best in "onder voorbehoud". Je wordt dan als eerste verwittigd zonder enige verplichting.

Saturday : 09.00 - 16.30 h

Hand-outs - coffee - lunch inclusive

Aantal deelnemers : het wordt strikt beperkt tot 30 deelnemers

Accreditation :

BAF - Zhong - EUFOM - VNT - NWP - NVA

Deelnemers uit het Vlaamse gewest kunnen gebruik maken van de KMO-portefeuille. De kmo-portefeuille is een maatregel waardoor ondernemers financiële steun krijgen bij aankoop van opleiding (mogelijkheid tot maximum 40% tussenkomst van de Vlaamse Gemeenschap)

De organisatie behoudt zich het recht voor om eventuele wijzigingen in het programma en planning aan te brengen.
---
Teacher
Robidoux Suzanne

Medical Doctor

Ph.D. in acupuncture at the Nanjing University of Chinese Medicine.

Fellow at the Beijing University of Chinese Medicine researching the clinical efficacy of the classical approach of the Zhang Zhongjing's classical texts "Shang Han Lun" and "Jin Gui Yao Lue" in Beijing
Actuele & praktische info
---
Westerse medische basiskennis
---
Partners in Education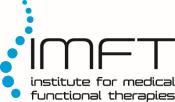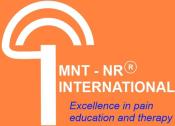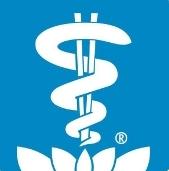 ---
Bachelor opleidingen in de Gezondheidszorg Howest
Unieke opleidingen in Vlaanderen zijn
---
Opleidingen in de Zorg LBC Berchem
---
---
Nieuwsbrief
Hiermee kan u zich gratis abonneren op onze periodieke nieuwsbrieven. De informatie die u doorgeeft zal enkel voor dat doel gebruikt worden
---
Vacatures
Kinesitherapeut te Oostende, kennis Manuele Lymfdrainage ad modum Vodder is een pluspunt, maar niet noodzakelijk. Contacteer Bonnie Rooms 0496 342510 of CV mailen naar bonnierooms@skynet.be
Kinesitherapeut met interesse voor pelvische reeducatie , pre-en postnatale en eventueel manuele therapie voor een groepspraktijk Wilrijk. Info bij inesdecort@praktijkO.be
Kinesitherapeut, psycholoog, logopedist, acupuncturist: Tel: 033267059 voor groepspraktijk te Wommelgem - winnie.cuypers@skynet.be
Praktijkruimte te huur met overname van Acupunctuur cliënteel (vanaf 15/12/2018)
meer info: Anne Marinus op 0486 157 393
Praktijkruimte te huur in bestaande kinesitherapiepraktijk te Aartselaar - info Info; bc@telenet.be of 0495/24.22.22
Groepspraktijk Bon-Bini te Laakdal zoekt: bioresonantie therapeut met een orthomoleculaire en (para)medische achtergrond (parttime). Meer info? stuur een mailtje naar info@groepspraktijkbonbini.be voor de volledige vacature omschrijving.
orthomoleculaire voedingstherapeut gevraagd: contacteer Dr. Ann-Sophie Odeurs, Grimbeertstraat 3 te 9111 Belsele op 03/772.52.09
---
---
---
---