Names of acupuncture points and their functions
Landscape and architecture
The increasing discussion over recent years about how Chinese medical terms should be translated into English only rarely touches on the names of acupuncture points. While largely standardized alphanumeric codes used in the literature are undoubtedly the most efficient for students striving to master acupuncture, English translations of the point names are nevertheless useful for students wishing to gain a deeper knowledge of the acupuncture tradition.
Point names, the traditional means for identifying acupoints, have meanings. Some are anatomical names or characteristics; others refer to physiological functions, pathological changes, or some acupuncture points were named for their effect therapeutic effects
In Yellow Emperor's Classic of Internal Medicine, it indicates where the Qi flows out gets a related name on the point. In the book Additional Essential Prescriptions Worth a Thousand Gold it states that the names of acupuncture points are not from fantasy, but are given with profound thought and deep meanings.
The name given to an acupuncture point has certain characteristics, one of it is to name a point as landmark in the geographic setting, such as guan关(pass), dao 道 (way), lou路(road); san Li 三里 (three miles), wu li 五里(five miles); or to name it as a nature site in landscape, such as xi 溪(creek), quan泉(spring), chi池 (lake), gu谷(valley) , ling陵 (hill), shan山(mountain), kong空 (hole), que缺 (concave).
Another feature is to name a point as a Chinese architecture or a part in architecture, such as gong 宫 (palace), fu府 (residence), she舍(house), shi室 (chamber), tang堂 (big hall), ting庭 (courtyard), cang仓 (grannary), zhu柱 (pole), shu枢 (pivot), men门 (gate, door) and chuang窗 (window).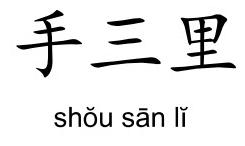 In this lecture, Dr. Yifan Yang will present and explain the names and functions of important acupuncture points by analyzing the Chinese characters and let participants understand the meanings; she will show and analyze photos of landscape and Chinese ancient architecture to let you feel and understand the flow, the change of the Qi as well as its speed and the space that the Qi can reach. In this way, the participants get orientation to select points to strengthen, accelerate and regulate the Qi. Moreover, she will introduce commonly used points and point combinations following the names. After all participants will also get ideas by following ancient Chinese philosophy, language and culture.
Praktische informatie
Conditions of Admission

: acupuncture / TCG / Tuina Therapis diploma (ICZO- cursisten acupunctuur, TuiNa, Chinese kruiden en Chinese voedingsleer kunnen ook inschrijven)

Language:

English (de docent spreekt ook Nederlands)

Timing: Friday : 14.00 - 21 h

Syllabus wordt via het ICZO-platform aangereikt na betaling van het cursusgeld

Doorlopende coffee breaks (koffie, thee, water) + broodjeslunch (broodjes, soep, saladebar, koffie, thee en water, ....) - Continuous coffee break (coffee, tea, water) + sandwich lunch, soup, salad bar, coffee, tea, water)

Gratis ondergrondse parking voor Uw wagen - Free underground parking for your car

Belangrijk: Inschrijven doe je best ten allerlaatste 14 dagen (2 weken) voor de startdag van de cursus. Nadien kunnen wij de garantie tot deelname niet meer verzekeren. Soms is deze cursus zelfs nog vroeger volzet. Het is dan ook zinvol dat de cursus betaald is ten laatste 10 dagen voor de startdag van de cursus.

Accreditation :

NWP - NVA - VNT - ZHONG - BAF - EUFOM

Deelnemers uit het Vlaamse gewest kunnen gebruik maken van de KMO-portefeuille. De kmo-portefeuille is een maatregel waardoor ondernemers financiële steun krijgen bij aankoop van opleiding (mogelijkheid tot maximum 40% tussenkomst van de Vlaamse Gemeenschap)

De organisatie behoudt zich het recht voor om eventuele wijzigingen in het programma en planning aan te brengen.

---

Docent - Speaker

Dr. Yifan Yang

Chinese Doctor in TCM (Beijing University of Traditional Chinese Medicine)
Master degree in Chinese herbs
Auteur van volgende boeken

Chinese Herbal Medicine --Comparisons and Characteristics
Chinese Herbal Formulas – Treatment principles and Composition Strategies
Actuele & praktische info ICZO vzw
Infomomenten te Brugge op 15 mei 2021

Infomomenten te Antwerpen op 19/06/2021

Infomomenten te Antwerpen op 21/08/2021

Acupunctuur of Dry needling
---
Westerse Medische Basiskennis
---
Partners in Education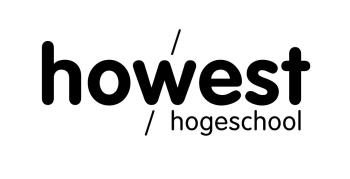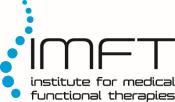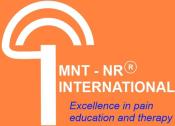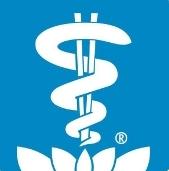 ---
Bachelor opleidingen in de Gezondheidszorg Howest
---
---
Nieuwsbrief
Hiermee kan u zich gratis abonneren op onze periodieke nieuwsbrieven. De informatie die u doorgeeft zal enkel voor dat doel gebruikt worden
---
---
---
---