Moxa Therapy
Moxa for Health - The Fire of Life!
In Chinese language, the two characters of 针灸 (zhen jiu) can not be separated and make one entity. "Zhen" meaning acupuncture or the act of needling, and "Jiu" meaning "moxibustion".
It is a common quote from the Huang Di Nei Jing (Inner Canon of the Yellow Emperor) which states: "If the disease can not be treated successfully with acupuncture; it will be treated with moxibustion." Moxibustion and acupuncture are often regarded as two legs of one medical system; one can not go as far without the other. Unfortunately, moxibustion techniques have somehow been forgotten and are not so common in this era.
Dr. Robidoux has spent over 2 decades learning, developing and treating patients with various types of moxibustion treatment. She has used moxa treatments to save patients who were diagnosed with incurable diseases and were on the verge of death. Based on her clinical experience, she realised that Chinese medicine practitioners should always have the knowledge of moxa treatments available and fresh to offer to their patients.
In this seminar, Dr. Robidoux will bring you 2 days of learning the importance and application of over 10 different types of moxibustion treatments as well as understand when to use which technique.
From cold to heat syndromes,
from excess to deficient patterns;
from pain, prolapsed, inflammation, skin disorders and much more.
Moxa massage
While teaching these techniques, Dr. Robidoux will discuss some interesting case studies of severe pain, paralysis, anorexia and life threatening bleeding disorders as well as infertility and multiple sclerosis.
In addition, Suzanne incorporates these moxa teachings with the classical understanding of the energy body and teaches techniques to practitioners so they can have a better quality of life and health. We will also allocated enough time for practitioners to practice these techniques to gain the necessary experience to apply them in their clinics immediately.
Praktische informatie
Conditions of Admission

: Acupuncturist, TuinNa therapist

Speaker:

Dr. Suzanne Robidoux

Date:

de nieuwe datum is nog niet gekend. Bij interesse schrijf je best in "onder voorbehoud". Je wordt dan als eerste verwittigd zonder enige verplichting.

Hand-outs - coffee - lunch - ....

Aantal deelnemers : het wordt strikt beperkt tot 30 deelnemers

Accreditation :

BAF - Zhong - EUFOM - VNT - NWP - NVA

Deelnemers uit het Vlaamse gewest kunnen gebruik maken van de KMO-portefeuille. De kmo-portefeuille is een maatregel waardoor ondernemers financiële steun krijgen bij aankoop van opleiding (mogelijkheid tot maximum 40% tussenkomst van de Vlaamse Gemeenschap)eelnemers uit het Vlaamse gewest kunnen gebruik maken van de KMO-portefeuille

De organisatie behoudt zich het recht voor om eventuele wijzigingen in het programma en planning aan te brengen.
---
Teacher
Robidoux Suzanne

Medical Doctor

Ph.D. in acupuncture at the Nanjing University of Chinese Medicine.

Fellow at the Beijing University of Chinese Medicine researching the clinical efficacy of the classical approach of the Zhang Zhongjing's classical texts "Shang Han Lun" and "Jin Gui Yao Lue" in Beijing
Actuele & praktische info
---
Westerse medische basiskennis
---
Diplomagerichte opleidingen
---
Partners in Education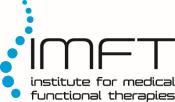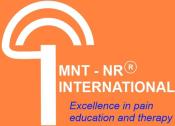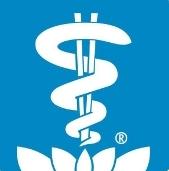 ---
Bachelor opleidingen in de Gezondheidszorg Howest
Unieke opleidingen in Vlaanderen zijn
---
Opleidingen in de Zorg LBC Berchem
---