Low Back and Leg Pain - Motorpoints
Yao Tui Tong
An Emphasis on Sciatica and Paresthesia Pain Patterns


Motorpoints
Referred pain is a common patient complaint that comes to an acupuncturists office.One of the most challenging aspects of a clinician's work is to accurately determine the primary tissue in lesion causing the patients low back and leg pain. In order to achieve the best treatment results and patient rehabilitation, it is essential for the practitioner to determine the proper diagnosis.
Orthopedic evaluations, manual muscle testing, knowledge of the anatomy and acupuncture channel topography is imperative in helping the practitioner to determine the source of the patient's low back and leg pain.
Paresthesia traveling into the hip and lower extremity is not always nerve related (sciatica) and this seminar will help the practitioner to
identify,

diagnose

and treat the source that creates excess (shi)and deficient (xu) referred pain patterns.

This seminar will include
assessment and treatment of myofascial and pelvic imbalances that are typically found in cases of sciatica and referred pain.

Comprehensive TCM-based and sports medicine treatment protocols that will include acupuncture to

specific ashi points:

motor points
trigger points

acupuncture points to balance the channel (jingluo jingjin) systems
myofascial mobilization techniques
and postural exercises that together will help the practitioner get the patient out of pain and provide long-lasting results.
---
Some video's
Praktische informatie
Toelatingsvoorwaarden - Condition of admission:

acupuncture diploma - certificated acupuncturist

Voertaal - Language :

English

Lesdatum - Dates:

20 - 21 - 22 May 2022

Vrijdag - Friday : 14.00 - 21.00 h

Zaterdag - Saturday : 09.00 - 18.30 h

Zondag - Sunday : 09.00 - 15.00 h

Aantal cursisten:

minimum 10 - max 30

Continuous coffee break (coffee, tea, water) + sandwich lunch, soup, salad bar, coffee, tea, water)

Free underground parking for the car

Belangrijk: Inschrijven doe je best ten allerlaatste 14 dagen (2 weken) voor de startdag van de cursus. Nadien kunnen wij de garantie tot deelname niet meer verzekeren. Soms is deze cursus zelfs nog vroeger volzet. Het is dan ook zinvol dat de cursus betaald is ten laatste 10 dagen voor de startdag van de cursus.

Accreditation :

LVNT - NWP - NVA - EUFOM - BAF - ZHONG

Deelnemers uit het Vlaamse gewest kunnen gebruik maken van de KMO-portefeuille. De kmo-portefeuille is een maatregel waardoor ondernemers financiële steun krijgen bij aankoop van opleiding (mogelijkheid tot maximum 40% tussenkomst van de Vlaamse Gemeenschap)

De organisatie behoudt zich het recht voor om eventuele wijzigingen in het programma en planning aan te brengen.
---
Teacher - Docent
Callison Matt, L.Ac.

Bachelor's degree in Physical Education/Sports Medicine

Master Degree in Traditional Oriental Medicine

Clinic Supervisor for Pacific College at the University of California's San Diego Sports Medicine RIMAC Center
Actuele & praktische info ICZO vzw
Infomomenten te Brugge op 15 mei 2021

Infomomenten te Antwerpen op 19/06/2021

Infomomenten te Antwerpen op 21/08/2021

Acupunctuur of Dry needling
---
Westerse Medische Basiskennis
---
Partners in Education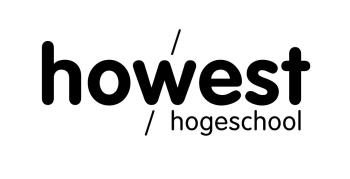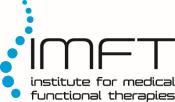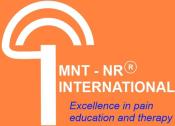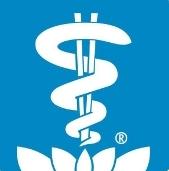 ---
Bachelor opleidingen in de Gezondheidszorg Howest
---
---
Nieuwsbrief
Hiermee kan u zich gratis abonneren op onze periodieke nieuwsbrieven. De informatie die u doorgeeft zal enkel voor dat doel gebruikt worden
---
---
---