Jing Fang Classical Formulas
Four 4-day Comprehensive Seminars (over 2 years)
In China, there are over 41 different lineages of Zhang Zhong Jing's classical texts recorded by Dr. Wang Qing Guo at the Beijing University of Chinese Medicine, confirming the multiple branches of this classical gem. Our lineage of this classical system was kept alive with the teachings of Dr. Feng Shi Lun (冯世伦) who received his knowledge from Professor Hu Xi Shu (胡希恕), which learned from the master eunuch Wang Xiang Wei (王祥微). Generation after generation, this clinical gem was kept alive, while its understanding continued to develop and expand.
Dr. Suzanne Robidoux has been practicing herbal medicine for the last two decides. She has spent the last 5 years in China with Dr. Feng and this classical system of clinically application Zhang Zhong Jing's teaching. She has done a post doctoral clinical research and published multiple articles while teaching this classical medicine worldwide to deepen clinical understanding. She has been side by side with the lineage holder for all teachings and has a firm grasp of this lineage. It is fair to say that the richness of this system brings more depth and understandings into the Shang Han Za Bing Lun.
During this 4-day classical medicine seminar, Dr. Robidoux will introduce the complete classical approach of Jing Fang, beginning with the comprehensive symptomology of Jing fang within the 6 syndromes diagnosis methods in combination of the Classical understanding of the formula patterns of the Shang Han Lun and Jin Gui Yao Lue by making the classical texts from Zhang Zhong Jing pertinent and applicable in clinic.
This basic program of 4 long-weekends (128 hours) will enable practitioners to become proficient in the understanding and clinical application of the six syndromes, not only through acupuncture points but herbal formulas of herbs adapted to the treatment of these syndromes. Practitioners will study in detail 100 specific herbs, as well as 130 herbal formulas (composed of the herbs studied) according to the Jing Fang approach, including the dosages and key modifications needed for the different formulas.
Program
Class 1: the full diagnostics of Jing fang and the formula patterns for the external syndromes.
Class 2 : over 50 internal formula patterns with full explanation and case studies with classical understanding.
Class 3 : all the half and half formula approach of the Shao yang and Jue yin syndromes.
Class 4: the comprehension of Zhang zhong jing approach of pulse diagnosis according to Hu Xi shu lineage. This will also include complex combination formulas of formula patterns for severe diseases as well as external washes within the Jing fang approach.
Praktische informatie
Conditions of Admission

: acupuncture diploma (conform the legal status or regulations in your country)

Class 1 = 20 > 23 May 2021

Class 2 = 14 > 17 October 2021

Class 3 = 09 > 12 June 2022

Class 4 = 20 > 23 October 2022

1 invoice per module (4 days) = 800 € per module

1 invoice for the full course (4 x 4 days) = 2800 € (400 € discount)

Continuous coffee break (coffee, tea, water) + sandwich lunch, soup, salad bar, coffee, tea, water)

Free underground parking for the car

Belangrijk: Inschrijven doe je best ten allerlaatste 14 dagen (2 weken) voor de startdag van de cursus. Nadien kunnen wij de garantie tot deelname niet meer verzekeren. Soms is deze cursus zelfs nog vroeger volzet. Het is dan ook zinvol dat de cursus betaald is ten laatste 10 dagen voor de startdag van de cursus.

Accreditation :

BAF - Zhong - EUFOM - LVNT - NWP - NVA - VGB

Deelnemers uit het Vlaamse gewest kunnen gebruik maken van de KMO-portefeuille. De kmo-portefeuille is een maatregel waardoor ondernemers financiële steun krijgen bij aankoop van opleiding (mogelijkheid tot maximum 40% tussenkomst van de Vlaamse Gemeenschap)

De organisatie behoudt zich het recht voor om eventuele wijzigingen in het programma en planning aan te brengen.
---
Teacher
Robidoux Suzanne

Medical Doctor

Ph.D. in acupuncture at the Nanjing University of Chinese Medicine.

Fellow at the Beijing University of Chinese Medicine researching the clinical efficacy of the classical approach of the Zhang Zhongjing's classical texts "Shang Han Lun" and "Jin Gui Yao Lue" in Beijing
Actuele & praktische info ICZO vzw
Acupunctuur of Dryneedling

Free Online International Conference of Preventieve Chinese Medicine >>>
---
Westerse Medische Basiskennis
---
Partners in Education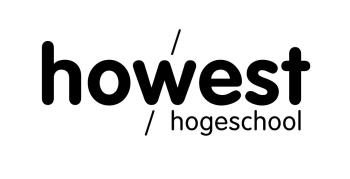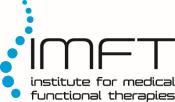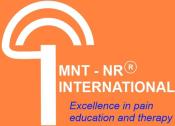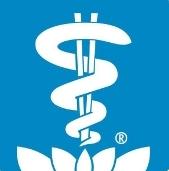 ---
Bachelor opleidingen in de Gezondheidszorg Howest
---
---
Nieuwsbrief
Hiermee kan u zich gratis abonneren op onze periodieke nieuwsbrieven. De informatie die u doorgeeft zal enkel voor dat doel gebruikt worden
---
---