Individual wellness TuiNa
TUINA, as a special type of so-called "manual therapy," constitutes one of the main pillars of TCM.
TUINA denotes pushing and rubbing techniques, including acupressure as well as variations of pressure treatments of the meridian points (by finger, fist, elbow, etc.).
Through a manual stimulation of special points (subdivided into local, remote, and diagonal ones) and the meridians, joints and muscles are mobilized and stretched.
These massage treatments have been carried over the centuries and differentiated into an autonomous medicinal treatment.
The different (partly in-depth) therapies regulate Qi (energy) on the spot as well as along the meridians in the entire body, and stimulates circulation. Through this stimulation, the body's yin & yang and the function circles of the five elements (Chinese system of organs) are regenerated.
TUINA as a therapy type is suitable for treatments of health disorders of inner organs, as well as of neurological structures and distinctly vegetative symptom constellations.
The therapy strategy represents a holistic approach and takes multicausal points of view into consideration. The entire system of a human body as well as its environment and natural influences are contemplated.
Individual wellness TUINA
Individual wellness TUINA is a treatment for health maintenance, for prevention, to reduce negative stress, and to regulate the whole bodily function system in order to balance body and soul.
It encompasses manual TUINA techniques and supplemental herbal substances, stones, and knocking techniques serving to regulate Qi and blood energy in the body-wide meridians.
Individual prevention TUINA is a manual health treatment. It prevents and decreases the effects of negative stress and regulates the functional system of the whole body in order to harmonize soul and body.
It includes manual TUINA techniques, tapping techniques, as well as additional herbal medicinal products and stones in order to regulate Qi and the blood energy of the whole body's energy conductors.
Content of the course: (holistic manual treatments)
Manual prevention (wellness) TUINA grip techniques: rolling, shoving, tapping, 'gripping pinching', mobilization, acupressure and stretching techniques for joints and muscles

Possibilities for the application of several oils and stones

Regulation of energy conductors
20% of the course consists of theoretical parts and 80% of practical exercises.
Praktische informatie
Conditions of Admission

: TuiNa diploma (ICZO- cursisten TuiNa kunnen ook inschrijven)

Date:

01 & 02 December 2018

Timing: Saturday: 09.00 - 18.00 h - Sunday 09. 00- 15.00 h

Accreditation : NWP - VNT - ZHONG - BAF - EUFOM

Deelnemers uit het Vlaamse gewest kunnen gebruik maken van de KMO-portefeuille. De kmo-portefeuille is een maatregel waardoor ondernemers financiële steun krijgen bij aankoop van opleiding (mogelijkheid tot maximum 40% tussenkomst van de Vlaamse Gemeenschap)

De organisatie behoudt zich het recht voor om eventuele wijzigingen in het programma en planning aan te brengen.

---

Docent - Speaker

Dr. Weizhong Sun

Graduation of medical school in Beijing, China

Physician of the Chinese Olympia team for 5 years

Chief Consultant of the German center for Chinese Medicine in Bad Füssing for 13 years

Head und Medical Director of the German TUINA Academy, Germany
Actuele & praktische info
---
Westerse medische basiskennis
---
Diplomagerichte opleidingen
---
Partners in Education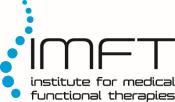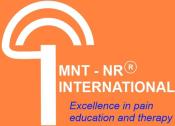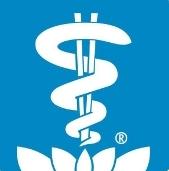 ---
Bachelor opleidingen in de Gezondheidszorg Howest
Unieke opleidingen in Vlaanderen zijn
---
Opleidingen in de Zorg LBC Berchem
---