International Certification Programm for Hypnoacupuncture

Hypnoacupuncture combines Acupuncture and medical hypnosis, a method that has also been known for thousands of years.
This fascinating connection potentiates the effect of both methods, which are very effective in themselves! And in times like these, hypnoacupuncture is a relaxing therapy that slows down and regenerates.
Who wouldn't want to quit smoking, regain their ideal weight or be relieved of pain, anxiety or stress? And how could an expectant mother prepare well for the imminent birth of her child?
Medical hypnosis specifically induces a changed state of consciousness, which each of us experiences naturally every day anyway, for example when reading, driving, or watching TV. This opens up access to the subconscious to influence it positively. In this state, some acupuncture points become particularly active and the focus on these points increases the depth of the trance.

Hypnoacupuncture is therefore a very effective and side-effect-free method in both prevention and therapy.
In this course, you will focus on the essentials and you will practice and practise and practise........ so that you can apply hypnoacupuncture to your patients during your sessions.
Content:
Definition of hypnosis, trance, conscious, subconscious

History of hypnosis

The father of hypnosis Milton Erickson

Trance language and signs, negation, open wording(formulation)

Indications and contraindications for medical hypnosis

Rapport, Pacing and Leading, Utilization

Induction of a trance-Induction techniques

Seedings vs. Suggestions

Introduction in the Hypnoacupuncture

Planning and execution of a Hypnoacupuncture session

Special indications like quit smoking, regaining the ideal weight, pain relief, anxiety, stress and others

Practical exercise and training

Final examination to get the "Diploma for Hypnoacupuncture"
Praktische informatie
Toelatingsvoorwaarden - conditions of admission:

This course is only for medical Acupuncturists:

Medical Doctors MD (arts), dentist (tandarts), Physiotherapist (Kinesitherapeut - Fysiotherapeut NL), Bachelor and Master Nursing or Midwifery (verpleegkunde - vroedkunde / verloskunde NL).

+ Acupuncture diploma

Competence to be proven - Comptentie aan te tonen

Westerse Medische Basis (WMB) wordt niet aanvaard

Voertaal - Language: English

Lesdatum - Dates: 21 - 22 - 23 May - 11 - 12 - 13 June - 08 - 09 10 October 2021.

Uren - Hours:

Friday : 15.00 - 20.00 h

Saturday: 09.00 - 18.00 h

Cursusgeld - Fee:1500 €

Continuous coffee break (coffee, tea, water) + sandwich lunch, soup, salad bar, coffee, tea, water)

Free underground parking for the car

Belangrijk: Inschrijven doe je best ten allerlaatste 14 dagen (2 weken) voor de startdag van de cursus. Nadien kunnen wij de garantie tot deelname niet meer verzekeren. Soms is deze cursus zelfs nog vroeger volzet. Het is dan ook zinvol dat de cursus betaald is ten laatste 10 dagen voor de startdag van de cursus.

Accreditatie : NVA - Zhong - EUFOM - NWP - BAF - LVNT

Deelnemers uit het Vlaamse gewest kunnen gebruik maken van de KMO-portefeuille. De kmo-portefeuille is een maatregel waardoor ondernemers financiële steun krijgen bij aankoop van opleiding (mogelijkheid tot maximum 30% tussenkomst van de Vlaamse Gemeenschap)eelnemers uit het Vlaamse gewest kunnen gebruik maken van de KMO-portefeuille

De organisatie behoudt zich het recht voor om eventuele wijzigingen in het programma en planning aan te brengen.
---
Teacher
Dr . Christidis Ilias

Doctor of medicine

Specialist for internal medicine and acupuncture

Hypnoacupuncture

Medical hypnosis
Actuele & praktische info ICZO vzw
Antwerpen (voormiddag)

Brugge (Namiddag)

Acupunctuur of Dryneedling
---
Westerse medische basiskennis
---
Partners in Education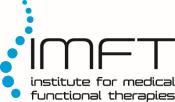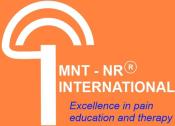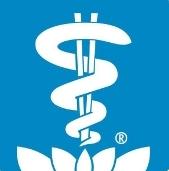 ---
Bachelor opleidingen in de Gezondheidszorg Howest
---
---
Nieuwsbrief
Hiermee kan u zich gratis abonneren op onze periodieke nieuwsbrieven. De informatie die u doorgeeft zal enkel voor dat doel gebruikt worden
---
---