European TCM fertility congress
Fertility and infertility - Assisting couples and individuals
Infertility in developing countries
"In a world that needs vigorous control of population growth, concerns about infertility may seem odd, but the adoption of a small family norm makes the issue of involuntary infertility more pressing. If couples are urged to postpone or widely space pregnancies, it is imperative that they should be helped to achieve pregnancy when they so decide, in the more limited time they will have available." Mahmoud Fathalla, Former Director of HRP*.
(source :
https://www.who.int/reproductivehealth/topics/infertility/en/)
Infertility definitions and terminology : Clinical definitions by the WHO
Infertility is "a disease of the reproductive system defined by the failure to achieve a clinical pregnancy after 12 months or more of regular unprotected sexual intercourse."… (WHO-ICMART glossary).

"Infertility is the inability of a sexually active, non-contracepting couple to achieve pregnancy in one year. The male partner can be evaluated for infertility or subfertility using a variety of clinical interventions, and also from a laboratory evaluation of semen." (Semen manual, 5th Edition).
Conference with European Top Teachers
Time table & content
09.00 - 10.30 : "The Triple Burner: excellent model to understand better gynaecological problems"., by

Johan Roose (Belgium)
The question is: why is the concept of the Triple Burner so important in understanding and treating infertility, PCO and endometriosis?
Because the TCM approach is very different from the Western gynaecology which sees the uterus as an organ which is only regulated by oestrogens and progesterone. The individuality of a woman and the fact every person is unique does not matter a lot for Western gynaecologists. Most of the women are treated with standardized hormone protocols. This explains the low rate of success in treating a lot of gynaecological problems.
In TCM we always treat the whole energetic person. We can do this by using a model that was created centuries ago by Chinese Doctors, namely: The Triple Burner. We could translate this as the hardware of the energetic body. In other words, the Triple Burner is the result of the correct interaction between the several Zang Fu. So correct substances (Xue, Yin, Yang, Qi, Jin Ye) can be produced and pathogenic Qi (Xie Qi like stagnation Qi, stasis Xue, Damp-Cold, Damp-Heat, Fire, Internal Cold and so on….) are not produced if the Triple Burner is in harmony.
Basically, this is what health means in TCM: the presence of sufficient substances and the absence of pathogenic factors. All that depends on the Triple Burner.
In this seminar we unravel the Triple Burner looking to very subtle relations between de Zang Fu which can help us to understand better the symptoms and causes of PCO, infertility and endometriosis. In that way the therapeutic results will improve.
After all, we are the computer scientists of the Triple Burner and only we can reset the system. With all respect but Western gynaecologists cannot do this. They don't have the tools or keys to do it.
Knowledge of the Triple Burner is a great added value in treating women with problems only TCM can explain.
11.00 - 12.30 : PCOS - the infertility epidemic; a whole systems approach", by Keren Sela (Israël)
PCO/S is the most common endocrine-metabolic disorder, affecting approximately one out of 10 women of reproductive age. It is also a leading reason women seek out Chinese Medicine, whether for regulating the cycle or for fertility. In this lecture, we will discuss important clinical approaches to this complex syndrome including dietary supplements, nutrition, acupuncture protocols and relevant herbal formulas, both modern and classical. We will also question the relevance of dampness and phlegm in the "non classic" common representation of PCO in the clinic
12 .30 - 13.30 Lunch




13.30 - 15.00 : "

The relevance of Fu Qing-Zhu's Infertility chapter for modern-day practice

", by Martine Cornelissen (the Netherlands)
What can we learn from 17th century gynecologist Fu Qing-zhu?
His book on Women's Disorders (Fu Qing-Zhu Nu Ke) was translated by Blue Poppy Press, but unfortunately they left out the chapter on Infertility.
In order to gain a deeper understanding of Fu Qing-zhu's unique way of thinking, Martine translated the entire Infertility chapter and has since been working with several of these fertility-formulas succesfully.
In this lecture Martine will give insight into women's physiology and the patterns of infertility according to Fu Qing-Zhu. Drawing from her experience with Fu Qing-zhu's formulas, she will discuss the many practical applications for our modern-day practice in the treatment of Infertility, and how we can apply his ideas in acupuncture pointcombinations.
Even though our patients may present with complicated western diagnoses of poor egg quality, PCOS, immunological infertility, and so on, we will see that Fu Qing-zhu's ideas on Daimai-, Bao Tai and Renmai-disbalance are still perfectly applicable and bring great clinical results.
15.30 - 17.00 :

"Fundamental and practical strategies when treating patients trying to conceive", by

Celine Leonard (Ireland)
Treating those patients trying to conceive is often quite challenging. We often end up just treating the female partner of a couple. TCM theory does give us distinct patterns to guide us in our practice but it is often necessary to combine the use of these patterns with practical strategies such as attention to the woman's individual cycle, to any possible cycle disorders and in particular to use of the BBT to see the endocrine flow in each cycle. Attention to these factors helps the practitioner make sure that resources are good, that good ovulation is occurring and that the phases of the cycle are as regular and harmonious as possible so as to increase the possibility of conceiving . Attention to these factors helps assist us in fine tuning herbal and acupuncture strategies for those trying to conceive. Treating those trying to conceive also means being aware of and including treatment for both internal/emotional and external influences for couples trying to conceive. This talk will provide guidance is clarifying these strategies, becoming aware of possible complications, choosing appropriate acupuncture protocols and understanding and choosing appropriate herbs and formulas to achieve our goal of helping those trying to conceive.
17.30 - 18.00 : Case Think Tank: 5 fertility cases with a punchline
---
A cooperation between
Praktische informatie
Toelatingsvoorwaarden - conditions of admission: certified acupuncturist

Voertaal - Language: English

Lesdatum - Date: Saturday 20 November 2021

Uren - Hours: Saturday : 09.00 – 18.00 h

Cursusgeld - Fee:

Early Bird till 15/09/2021 = 180 €

From 16/09/2021 = 220 €

Syllabus wordt via het ICZO-platform aangereikt na betaling van het cursusgeld - Download syllabus / PPT's

Continuous coffee break (coffee, tea, water) + sandwich lunch, soup, salad bar, coffee, tea, water) - Doorlopende coffee breaks (koffie, thee, water) + broodjeslunch (broodjes, soep, saladebar, koffie, thee en water, ....)

Free underground parking for your car - Gratis ondergrondse parking voor Uw wagen

Accreditation; BAF - EUFOM - NVA - NWP - VNT - Zhong
---
Cornelissen Martine

Licenced Acupuncturist & Herbalist

Faculty member undergraduate and postgraduate programs at Qing-Bai TCM Academy (the Netherlands)

International lecturer at congresses and postgraduate Gynecology and Fertility classes

Founder of Zi Yuan Ting Clinic for Women's Health

MSc in Eastern Languages & Cultures

Leonard Celine

Acupuncturist
Herbalist
Specialized in gynaecology and infertility
Ph.D, Lic.Ac. DipCHM, MBAcC, RCHM, IRCHM

Roose Johan

Physiotherapist
Acupuncturist & herbalist
President Professional Acupuncture organization Belgium, EUFOM

Sela Keren

Licensed acupuncturist & herbalist (Calfornia - NCCAOM)

Speciialized in woman's disorders

Keren headed and managed in the Unit of Complementary Medicine in the Fertility Research Center of the Tel Aviv Sourasky Hospital for 14 years
Actuele & praktische info ICZO vzw
Infomomenten te Brugge op 15 mei 2021

Infomomenten te Antwerpen op 19/06/2021

Infomomenten te Antwerpen op 21/08/2021

Acupunctuur of Dry needling
---
Westerse Medische Basiskennis
---
Partners in Education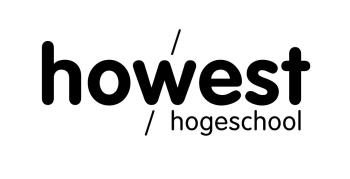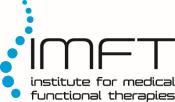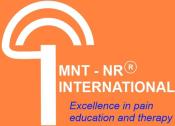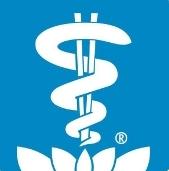 ---
Bachelor opleidingen in de Gezondheidszorg Howest
---
---
Nieuwsbrief
Hiermee kan u zich gratis abonneren op onze periodieke nieuwsbrieven. De informatie die u doorgeeft zal enkel voor dat doel gebruikt worden
---
---
---