Extraordinary Channels
Learning how to use the 8 extraordinary channels
Including The treatment of hormonal imbalance and fertility
Inner alchemy: the 8 extra channels (8 EX) provide us with the deep understanding of the process of development and regulation. They are the bases for the Meeting of shen and Jing. All the regulation of processes especially hormonal changes including fertility and aging, CNS (Center Nervous System) which includes many neurological diseases are all related to the 8ex.
Clinically they give us the foundation to treat so many complicated and common conditions as well as understanding the flow of QI from our ancestry lineage, prenatal life and daily regulation of Wei Qi and Ying Qi.
The extraordinary channels form a blueprint of person's destiny. They contain Jing and create an infrastructure for Shen to dwell in. The very basic structure and plan for human body is represented by them.
When the sperm meets the ovum the Ren and Du are created than the Chong and Dai mai are involved in the first cell division. They are the root of creation of all the initial physical structures.
The extraordinary channels are extraordinary and have a vast clinical relevance. They can be used to treat a variety of disease. For example: treating epilepsy, by balancing Yin and Yang Qiao or the Du Mai, loss of consciousness by treating DU 26, Chong and Yin Wei for treating hormonal imbalance and more
For example the Ren Mai ( CV) and Du Mai (GV) are said to :
RenMai- collect the yin qi of the body, all the Zang organs-and all the Zang meridians have a

deep branch Which connects to the RenMai. They all connect in the abdomen and chest

,

and Via CV 4 connects to the Kidney.

The DuMai- collect all the yang Qi in the body form the yang meridians which are all connect in the shoulder neck area. Via GV 4 4 connect to the Kidney."
Therefore a combination of CV 4 4 with points on the RenMai or Opening the Ren can treat a variety of disease relating to the Flow of Yin and such as Fertility, early menopause. In the same way we can combine Du4 with point on the DuMai to treat yang disease and immunity . This further explains the use of Front Shu points and Back Shu points.
The lecture will deal more in depth with the Chong channel covering its pathway, physiology and pathology, techniques of needling. Special attention will be put to the clinical relevance to fertility and in treating modern, complicated diseases like autoimmune or metabolic diseases.
Clinical applications of the 8 Ex:
Hormonal : Hyper/hypo thyroid

Male fertility prostate problem

Female infertility, gynecology, menopause
Special needle technique for extra channels

Clinical example of treatment of many diseases such : fertility, growth, hormonal, autoimmune,

Special pulse diagnostic methods for 8ex

Combination of points and extra methods to treat 8ex

Prenatal development and more
Praktische informatie
Toelatingsvoorwaarden - conditions of admission: TCM - Acupuncture

Voertaal - Language: English

Lesdatum - Dates: 06 en 07 December 2019

Uren - Hours:

Saturday : 09.00 - 16.00 h

Cursusgeld - Fee: 330 €

Continuous coffee break (coffee, tea, water) + sandwich lunch, soup, salad bar, coffee, tea, water)

Cursusmateriaal - hand-outs

Accreditatie : NVA - Zhong - EUFOM - NWP - BAF - VNT

Deelnemers uit het Vlaamse gewest kunnen gebruik maken van de KMO-portefeuille. De kmo-portefeuille is een maatregel waardoor ondernemers financiële steun krijgen bij aankoop van opleiding (mogelijkheid tot maximum 40% tussenkomst van de Vlaamse Gemeenschap)eelnemers uit het Vlaamse gewest kunnen gebruik maken van de KMO-portefeuille

De organisatie behoudt zich het recht voor om eventuele wijzigingen in het programma en planning aan te brengen.
---
Docent
Dr. Maimon Yair

Doctor of Oriental Medicine, Researcher (PhD) - Acupuncturist

Head of "Tal center" - integrative cancer research center, institute of oncology - Sheba hospita, Israël

Head of the Israeli center for research in complementary medicine (NPO)

Director of Refuot Integrative Medical Centre
Actuele & praktische info
---
Westerse medische basiskennis
---
Partners in Education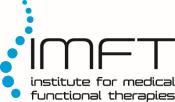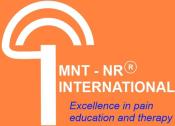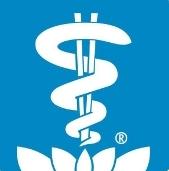 ---
Bachelor opleidingen in de Gezondheidszorg Howest
Unieke opleidingen in Vlaanderen zijn
---
Opleidingen in de Zorg LBC Berchem
---
---
Nieuwsbrief
Hiermee kan u zich gratis abonneren op onze periodieke nieuwsbrieven. De informatie die u doorgeeft zal enkel voor dat doel gebruikt worden
---
Vacatures
Kinesitherapeut te Oostende, kennis Manuele Lymfdrainage ad modum Vodder is een pluspunt, maar niet noodzakelijk. Contacteer Bonnie Rooms 0496 342510 of CV mailen naar bonnierooms@skynet.be
Kinesitherapeut met interesse voor pelvische reeducatie , pre-en postnatale en eventueel manuele therapie voor een groepspraktijk Wilrijk. Info bij inesdecort@praktijkO.be
Kinesitherapeut, psycholoog, logopedist, acupuncturist: Tel: 033267059 voor groepspraktijk te Wommelgem - winnie.cuypers@skynet.be
Praktijkruimte te huur met overname van Acupunctuur cliënteel (vanaf 15/12/2018)
meer info: Anne Marinus op 0486 157 393
Praktijkruimte te huur in bestaande kinesitherapiepraktijk te Aartselaar - info Info; bc@telenet.be of 0495/24.22.22
Groepspraktijk Bon-Bini te Laakdal zoekt: bioresonantie therapeut met een orthomoleculaire en (para)medische achtergrond (parttime). Meer info? stuur een mailtje naar info@groepspraktijkbonbini.be voor de volledige vacature omschrijving.
orthomoleculaire voedingstherapeut gevraagd: contacteer Dr. Ann-Sophie Odeurs, Grimbeertstraat 3 te 9111 Belsele op 03/772.52.09
---
---
---
---