Classical Chinese medicine for Depression and Burnout
In the world we live today it is very easy to become over worked and over stress. The lack of proper self care as well as contracting exterior or internal diseases will deplete our body function and make us susceptible to developing depression and burnout.
Classical Chinese medicine has very effective ways to treat depression and burnouts effectively with body acupuncture to revive the channels and organ function. We combine these techniques with some specific moxibustion techniques as well as some classical formulas. In these cases, it is greatly beneficial to combine the treatments with specific scalp acupuncture techniques developed in the 70's and 80's.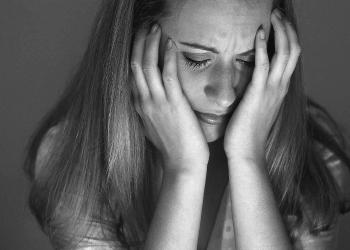 Depression is both a diagnosis and a symptom which includes other diagnoses such as, but not limited to, manic depression, seasonal affective disorder (SAD) and dysthymia. The Chinese Medicine treatment of depression generally involves arriving at the appropriate TCM diagnosis or pattern. This pattern within the individual is what treatment is based on not the general condition.
Traditional Chinese Medicine (TCM)

treatments

for depression focus on treating the disturbance to the Shen while simultaneously correcting the Pattern of Disharmony in the Zang organs and the Fundamental Substances. This dual approach is intended to help correct and normalize the individual's relationship to him- or herself and to the outside world, so that the Shen remains calm.
Burnout
Adrenal fatigue has become a popular "buzz word" in today's health arena. Stress is considered to be the primary culprit, so it shouldn't be a surprise that a lot op people suffer from the collection of symptoms that make up the syndrome referred to as "adrenal fatigue".
Traditional Chinese Medicine is an excellent healing modality for the treatment of adrenal fatigue. When patients present with these signs and symptoms, their Qi (energy), blood, yin, yang, essence, or any combination of these are weak, deficient, and out of balance. A skilled Licensed Acupuncturist can effectively boost the body's immune system, regulate the hormones, and strengthen the adrenal glands. Acupuncture taps into the body's natural healing resources. The human body contains the necessary components for healing, and acupuncture gives it a boost, helping it to "remember" its natural function.
Chinese herbs can further support the efficacy of acupuncture by regulating and improving the function of the adrenal glands and the endocrine system, improving mental acuity and physical performance, and enhancing the immune system. Together, acupuncture and herbs work synergistically to provide a more robust and quicker recovery.
During this course Dr. Suzanne Robidoux will share the various treatment protocol to treat different types of depression and burnout syndromes. Dr. Robidoux has worked in the Brain Hospital in Nanjing, China during her PhD work in Nanjing. During this time, she participated in a 6 years research protocol for depression and will share her experience and findings working with western approach to depression. Dr. Robidoux will also share her experience working at the Suicide hotline clinic in Beijing from 2010-2012.
This two-day course will include:
Clear classical Chinese medicine diagnosis for depression and burnout

Comprehensive treatment protocol for each possible diagnosis

Demonstration of the various techniques including body and scalp acupuncture needed for treatments
Praktische informatie
Conditions of Admission

: acupuncture diploma

Speaker:

Dr. Suzanne Robidoux

Date:

de nieuwe datum is nog niet gekend. Bij interesse schrijf je best in "onder voorbehoud". Je wordt dan als eerste verwittigd zonder enige verplichting.

Thursday: 15.00 - 21 h

Friday : 09.00 - 18.00 h

Hand-outs - coffee - lunch inclusive

Aantal deelnemers : het wordt strikt beperkt tot 30 deelnemers - Maximum 30 participants

Accreditation :

BAF - Zhong - EUFOM - VNT - NWP - NVA

Deelnemers uit het Vlaamse gewest kunnen gebruik maken van de KMO-portefeuille. De kmo-portefeuille is een maatregel waardoor ondernemers financiële steun krijgen bij aankoop van opleiding (mogelijkheid tot maximum 40% tussenkomst van de Vlaamse Gemeenschap)

De organisatie behoudt zich het recht voor om eventuele wijzigingen in het programma en planning aan te brengen.
---
Teacher
Robidoux Suzanne

Medical Doctor

Ph.D. in acupuncture at the Nanjing University of Chinese Medicine.

Fellow at the Beijing University of Chinese Medicine researching the clinical efficacy of the classical approach of the Zhang Zhongjing's classical texts "Shang Han Lun" and "Jin Gui Yao Lue" in Beijing
Actuele & praktische info
---
Westerse medische basiskennis
---
Diplomagerichte opleidingen
---
Partners in Education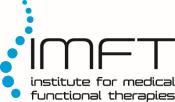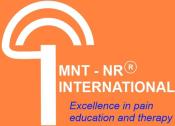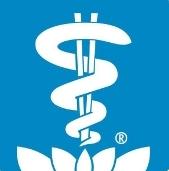 ---
Bachelor opleidingen in de Gezondheidszorg Howest
Unieke opleidingen in Vlaanderen zijn
---
Opleidingen in de Zorg LBC Berchem
---