Planning
STARTDATUM
14-03-2024
EINDDATUM
16-03-2024
LOCATIE/VENUE
Antwerpen
TIJD
15:00-00:00
Inleiding/Introduction
BA ZI FOR TCM PRACTITIONERS SEMINAR
Analyzing person's constitutional energetic D.N.A code,
with Chinese Astrology
In this 3 days seminar, we will explore the fascinating world of Chinese astrology and Ba Zi, focusing on how it relates to the practice of Chinese medicine.
Chinese Philosophers and the Theory of Five Elements: The Chinese philosophers recognized the profound significance of the theory of five elements. This theory serves as a powerful diagnostic tool and aids in understanding the elements that constitute the cosmos and everything within it. They understood that the energetic connection between heaven and earth influences and controls all aspects of nature .

Understanding the Five Elements: Each element - wood, fire, earth, metal, and water - possesses unique energy. Together, they represent a comprehensive spectrum of possibilities, directions, seasons, times, colors, feelings, tastes, smells, food, animals, and figures. These elements also correspond to specific organ systems within the body, forming an interconnected web of energy.

The Influence of Birth Time: The time of our birth holds great significance as it determines our unique code of energy based on the prevailing universal conditions. Chinese astrology follows 60-year cycles, which also correspond to cycles of 10 years, years, months, days, and even hours. Each individual possesses a distinct combination of energy elements, which shape various aspects of their life.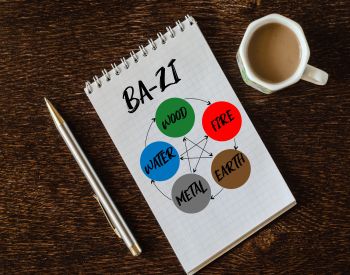 Inhoud/Content
PART 1
INTRODUCTION
Chinese astrology
Chinese calendar
BA ZI- Four pillars of destiny

THEORIES
QI
YIN- YANG
5 PHASES

WATER, WOOD, FIRE, EARTH, METAL
Development stages of the phases
Relationships of the elements

10 HEAVENLY STEMS
12 EARTHLY BRANCHES
BINOMS AND THE CYCLE OF 60

THE BINOMIAL
STEM & BRANCH in time cycles

60 years
10 years
12 months
24 hours
---
PART 2
BA ZI CHART
Four pillars chart
0 Day masters- DM
The 5 factors
Strength of DM

STRENGTH OF DM
By Season
By Support/ parallel
By Clashes/ combinations

CLASHES & COMBINATIONS
Stems with stems
Branches with branches
Stems with branches
---
PART 3

HEALTH & DISEASE
Strength of the DM
Useful/ harmful elements (gods)
Controlling and supporting cycles
Diagnostic methods
Treatments
---
PART 4

PRACTICE
BY THE CHECKLIST
ANALISYS OF CHARTS IN CLASS

Doelstellingen/Objectives
Personal Energy and Perspectives : Our birth chart, akin to a pair of glasses, provides us with a specific lens through which we view ourselves and the world. The elements within our chart influence our perception, actions, and the outcomes we achieve. By understanding our personal maps, we can identify conflicts, difficulties, and tap into our basic potential. Additionally, we can gauge the presence or absence of energy in each element, leading to compensatory activities or potential burnout and disease.

Exploring Personal Maps: The four pillars map in Ba Zi helps answer fundamental questions that we and our patients often ask ourselves. By examining our personal maps, we can gain insights into our identity, determine the strength and weakness of each element within us, understand our potential, identify our strengths and limitations, gain clarity on our relationship preferences, approach money matters, and discover the most authentic way to express ourselves .
Toelatingsvoorwaarden/conditions of admission
Goede kennis hebbe va de TCG

Acupunturist PGAC
TuiNatherapeut
Chinese Gezondheidszorg PGCG
Lesuren/Timing
Thurday : 15 - 21.00 h
Friday : 09 - 18.00 h
Saturday 09 - 15.00 h
Docent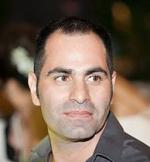 Zizov Aaron
Specialized in Gynecology and Chinese cosmetology at the "Zhe Jiang Chinese Medical University" " and in the "Zhe Jiang Provincial Hospital of T.C.M", Hang Zhou, China.

Teacher Cosmetica acupuncture
Accreditaties/Accreditation
Het aantal accreditatiepunten verschilt per beroepsverenging en wordt best nagezien bij de betreffende organisatie
BAF, EUFOM , LVNT, NVA , NWP (12 punten), ZHONG
Studiepunten/Credits
1.5 = Een studiepunt is een binnen de Vlaamse Gemeenschap aanvaarde internationale eenheid die overeenstemt met ten minste 25 en ten hoogste 30 uren voorgeschreven onderwijs-, leer- en examenactiviteiten en waarmee de studiebelasting van elke opleiding of elk opleidingsonderdeel wordt uitgedrukt
KMO-P
Deze cursus komt NIET in aanmerking voor KMO-P conform de regelgeving. Zie https://www.iczo.be/nl/kmo-portefeuille
Deze beroepskost mag je als zelfstandige aftrekken van uw jaaromzet. Door de kosten fiscaal in te brengen, ga je wel ongeveer +/- de helft ervan recupereren.
Studiegebied
Traditional Chinese Medicine Oosterse Gezondheidszorg
Voertaal/Language
English
Diversen/Miscellaneous
Continuous coffee break (coffee, tea, water) + sandwich lunch, soup, salad bar, coffee, tea, water) - Doorlopende coffee breaks (koffie, thee, water) + broodjeslunch (broodjes, soep, saladebar, koffie, thee en water, ....)

Free underground parking for your car - Gratis ondergrondse parking voor Uw wagen

De organisatie behoudt zich het recht voor om eventuele wijzigingen in het programma en planning aan te brengen.
Therapeutenlijst
Infomoment Opleidingen ICZO vzw
---
In the spotlight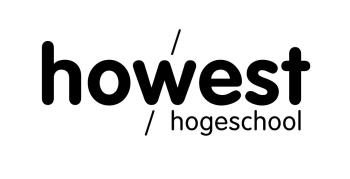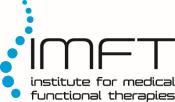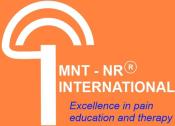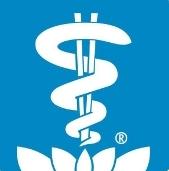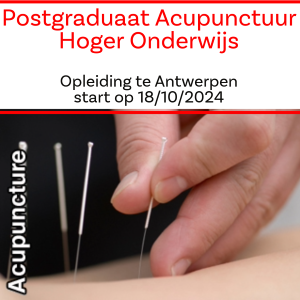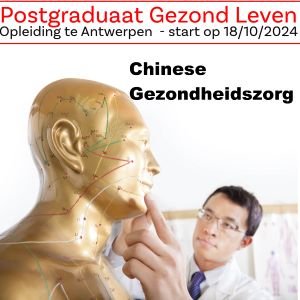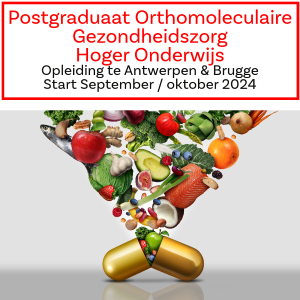 ---
Postgraduaat Hoger Onderwijs
Een postgraduaat is een opleiding ingericht door hogescholen en universiteiten van minstens 20 studiepunten. Deze opleiding volgt op een bachelor- of masteropleiding en geeft recht op een postgraduaatsgetuigschrift.
ICZO vzw organiseert 3 erkende postgraduaten
---
---
Dry Needling & Acupunctuur
---
Westerse Medische Basiskennis
---
---
---
VLaams Opleidings Verlof VOV
---
HOWEST Academy - Gezondheidszorg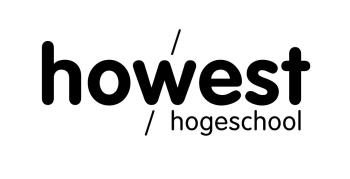 Bachelor & HBO5
​

Postgraduaat Hoger Onderwijs
Navormingen Hoger Onderwijs
---
Nieuwsbrief
Hiermee kan u zich gratis abonneren op onze periodieke nieuwsbrieven. De informatie die u doorgeeft zal enkel voor dat doel gebruikt worden
---
---
Stand firma Campus Antwerpen
30/09/2023 Eneregetica Natura

07/10/2023 Vitals te Brugge

18/11/2023 Eneregetica Natura

02/12//2023 labo Herbolistique

09/12/2023 Be-Life te Brugge

10/02/2024 Difitan Brugge
---
Vacatures - Materiaal
---
Patiënten
Op zoek naar een ervaren therapeut ?