Acupuncture Point Combinations – the Master-Key to Great Clinical Results
The 25 acupuncture point combinations are what the workshop is all about. Both theory and practical demonstration/participation are done on these point combinations.
Local and distal points on the same channel.

Yīn Yáng partners – Five Elements (Wǔ Xíng).
Yīn Yīn partners (Six Divisions).
Yáng Yáng partners (Six Divisions).

Top and bottom.

Corresponding.

Distal and local.

Left and right.

Front and back.

Whole body.

Points with similar Pīn Yīn names/meanings.
Original (Yuán) Yīn and Yáng.

Crown and Third Eye.

Triangle/Pyramid of power.

Open the Four Gates.

Three Regions/Powers – Heaven, Earth, Human (Tiān Dì Rén).
'Three Yīn 6's'.

The Great Five.

Figure Eight – Wǔ Shén/Five Spirits balancing.
Zàng Fǔ/Sān Jiāo balance.

Chain and Lock.

Bright Foyer, Watchtower, Court, Fence and Shield.

Back Shù Transporting, Front Mù Collecting, Yuán Source.
Host/Guest – Yuán Source and Luò Connecting.

Kidney Spirit Gate.
There will also be consistent clinical examples of point combinations using a variety of disorders. This will then feed into the hands-on component which will show plenty of different strategies discussed above as well as getting participants involved in practical activities to challenge their understanding of point combinations.
Workshop goals and learning outcomes
The goals of the theory component of this workshop are:
Introduce attendees to the under-valued concept of acupuncture point combinations.

Explain how acupuncture point combinations work.

Ensure attendees understand the Chinese medicine idea of 'treating the person, not the disease'.

Discuss the concept of using metaphorical 'sticky forehead labels' for patients/clients.

Start the discussion on how to combine acupuncture points.

Progress through the 25 acupuncture point combination methods dedicated to this two-day workshop starting with the basics, progressing through the intermediate concepts, before finishing with more complex ideas.

Appreciate that a workshop of this size can only cover a small part of the point combination topic. But also, be confident in the knowledge that what is taught in this two-days will be instantly helpful in a clinical setting.

Appreciate the value of the case studies discussed and how they are designed to tie in with the point combinations.

Use the dedicated Q & A times to get any queries answered, and concepts consolidated. In a sense we are interacting in order to exchange knowledge and ideas.
The goals of the practical component of this workshop are:
Designed to consolidate the theory learnt. Attendees aren't given too many point combination concepts at once. After three or four concepts are discussed attendees get given time to consolidate that knowledge via practical demonstration and group work. Attendees are shown some of the point combinations by the lecturer before splitting up into group work. The lecturer will then wander around the room ensuring the techniques are performed correctly. This also allows for those attendees that are still confused to be given more personal attention.

Ensuring that all practical work is done in small groups of three or four. This allows for everyone to bounce ideas off the rest of the group and the lecturer as he wanders around. There will also be an opportunity to practice some of the point combination concepts on yourself as well as on the lecturer.

Getting involved in every aspect of practical work. Not all practical will involve needling. Attendees are also given the opportunity to consolidate their knowledge via group work which requires constructing acupuncture point combinations together and then present the findings to the rest of the class.

Ensuring that all attendees feel confident in their ability by the end of the workshop.
Workshop learning outcomes/statement of attainment:
By the end of the workshop attendees will be competent in:
Understanding how acupuncture point combinations work.

Treating the person and not the disease.

Appreciating the concept of using metaphorical 'sticky forehead labels' for their patients.

Understanding the 25 different acupuncture point combinations discussed regardless of whether they are basic, intermediate, or complex concepts.

Readying themselves for an advanced point combination workshop in the future.

Practically applying the 25 different point combinations on themselves, on fellow attendees, and perhaps even on the workshop lecturer.

Applying these acupuncture point combination concepts in their clinical setting.

Explaining what they are doing if/when asked by patients/clients and/or peers.

Appreciating an entirely new concept that is rarely taught adequately in Chinese medicine institutions.

Sharing this new found knowledge with others in the Chinese medicine field.
Praktische informatie
Toelatingsvoorwaarden - Condition of admission:

acupuncture diploma - certificated acupuncturist

Lesdatum - Dates:

26 - 27 - 28 September 2019

Aantal cursisten- number of students:

minimum 10 - max 20

Cursusgeld - Fee :

530 € - Hands-out

Continuous coffee break (coffee, tea, water) + sandwich lunch, soup, salad bar, coffee, tea, water)

Accreditation :

VNT - NWP - NVA - EUFOM - BAF - ZHONG

Deelnemers uit het Vlaamse gewest kunnen gebruik maken van de KMO-portefeuille. De kmo-portefeuille is een maatregel waardoor ondernemers financiële steun krijgen bij aankoop van opleiding (mogelijkheid tot maximum 40% tussenkomst van de Vlaamse Gemeenschap)

De organisatie behoudt zich het recht voor om eventuele wijzigingen in het programma en planning aan te brengen.
---
Teacher
Hartmann David

Acupuncturist and Chinese medicine practitioner

Masters of Acupuncture in 2009

Book: 'The Principles and Practical Application of Acupuncture Point Combinations'
Actuele & praktische info
---
Westerse medische basiskennis
---
Partners in Education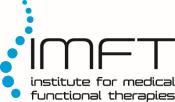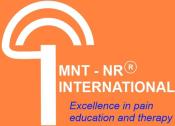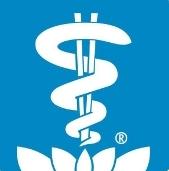 ---
Bachelor opleidingen in de Gezondheidszorg Howest
Unieke opleidingen in Vlaanderen zijn
---
Opleidingen in de Zorg LBC Berchem
---
---
Nieuwsbrief
Hiermee kan u zich gratis abonneren op onze periodieke nieuwsbrieven. De informatie die u doorgeeft zal enkel voor dat doel gebruikt worden
---
Vacatures
Kinesitherapeut te Oostende, kennis Manuele Lymfdrainage ad modum Vodder is een pluspunt, maar niet noodzakelijk. Contacteer Bonnie Rooms 0496 342510 of CV mailen naar bonnierooms@skynet.be
Kinesitherapeut met interesse voor pelvische reeducatie , pre-en postnatale en eventueel manuele therapie voor een groepspraktijk Wilrijk. Info bij inesdecort@praktijkO.be
Kinesitherapeut, psycholoog, logopedist, acupuncturist: Tel: 033267059 voor groepspraktijk te Wommelgem - winnie.cuypers@skynet.be
Praktijkruimte te huur met overname van Acupunctuur cliënteel (vanaf 15/12/2018)
meer info: Anne Marinus op 0486 157 393
Praktijkruimte te huur in bestaande kinesitherapiepraktijk te Aartselaar - info Info; bc@telenet.be of 0495/24.22.22
Groepspraktijk Bon-Bini te Laakdal zoekt: bioresonantie therapeut met een orthomoleculaire en (para)medische achtergrond (parttime). Meer info? stuur een mailtje naar info@groepspraktijkbonbini.be voor de volledige vacature omschrijving.
orthomoleculaire voedingstherapeut gevraagd: contacteer Dr. Ann-Sophie Odeurs, Grimbeertstraat 3 te 9111 Belsele op 03/772.52.09
---
---
---
---