Acupuncture for the eyes
Healing the Eyes with Acupuncture
Introduction
Julian first became interested in eye problems when a family member was diagnosed with optic atrophy (as it was then known), and was progressively going blind. Fortunately I was able to help him through a combination of acupuncture and herbs, and he retained his eyesight for the rest of his life. Since then I have become interested in many different ways of healing eye conditions for which there is little or no conventional treatment. The underlying assumption of all these alternative methods is that the eye is a living part of a living being which has its own healing powers. By bringing energy to the eyes, they are vitalised, and the healing process can begin. The Chinese have recognised this from the very earliest times, and ophthalmology has been a recognised specialty of herbal medicine for many hundreds of years.
THE SEMINAR
As it says in the classics, 'The Liver opens into the eyes'; but there is more to treating eye diseases than just needling Taichong Liv-3. The eye is a microcosm where Qi blood and body fluids meet, where the Shen shows, where poor vision can be analysed in terms of the eight principles, where the five elements show.
This talk will be oriented towards clinical practice. We will start with a discussion of the anatomy of the eye, and how the different parts of the eye are connected to the internal organs (zang-fu). This leads the way to an understanding of how changes in general health can affect the eyes.
We will discuss treatment principles and methods, as well as the channels and points which particularly affect the eyes. There will be a class demonstration of how to needle Qiuhou (the extra point beside St-1), and a detailed explanation of how to use the microstim high frequency apparatus, as well as more traditional methods to bring Qi to the eyes.
Armed with this knowledge, we will discuss its application to some specific eye conditions. In particular we will show what can be done for a range of diseases, including
These conditions will be described in terms of the organ syndromes, with key symptoms and signs, treatments and likely outcomes,
We will talk about the place of acupuncture in relation to orthodox medicine, and how we can offer a cure for some of the degenerative diseases which lead to blindness.
The theoretical knowledge will be 'brought to life' by studying case histories in class. Above all, this course seeks to give an understanding of eye conditions, and how their cause and cure is very similar to other diseases which are more familiar.
Praktische informatie
Toelatingsvoorwaarden - conditions of admission: TCM - Acupuncture

Voertaal - Language: English

Lesdatum - Dates: 19 & 20 October 2019

Uren - Hours:

Saturday : 09.00 – 18.00 h

Cursusgeld - Fee: 325 € (download the syllabus)

Continuous coffee break (coffee, tea, water) + sandwich lunch, soup, salad bar, coffee, tea, water)

Free underground parking for your car.

Belangrijk: Inschrijven doe je best ten allerlaatste 14 dagen (2 weken) voor de startdag van de cursus. Nadien kunnen wij de garantie tot deelname niet meer verzekeren. Soms is deze cursus zelfs nog vroeger volzet. Het is dan ook zinvol dat de cursus betaald is ten laatste 10 dagen voor de startdag van de cursus.

Maximum: 30 students

Accreditatie : NVA - Zhong - EUFOM - NWP - BAF - VNT

Deelnemers uit het Vlaamse gewest kunnen gebruik maken van de KMO-portefeuille. De kmo-portefeuille is een maatregel waardoor ondernemers financiële steun krijgen bij aankoop van opleiding (mogelijkheid tot maximum 40% tussenkomst van de Vlaamse Gemeenschap)

De organisatie behoudt zich het recht voor om eventuele wijzigingen in het programma en planning aan te brengen.
---
Docent
Scott Julian

MA, PhD, Cert Ac, Fellow BAcC

He is author of

Acupuncture in the Treatment of children (with Teresa Barlow)

Acupuncture in the Treatment of Eyes

Natural Medicine for Children and Natural Medicine for Women
Actuele & praktische info ICZO vzw
Infomomenten te Brugge op 15 mei 2021

Infomomenten te Antwerpen op 19/06/2021

Infomomenten te Antwerpen op 21/08/2021

Acupunctuur of Dry needling
---
Westerse Medische Basiskennis
---
Partners in Education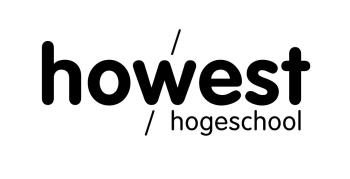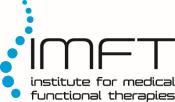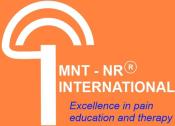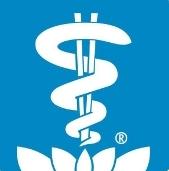 ---
Bachelor opleidingen in de Gezondheidszorg Howest
---
---
Nieuwsbrief
Hiermee kan u zich gratis abonneren op onze periodieke nieuwsbrieven. De informatie die u doorgeeft zal enkel voor dat doel gebruikt worden
---
---
---