Locatie/Venue
LOCATIE/VENUE
Campus Antwerpen
Inleiding/Introduction
Food allergy and intolerance - understanding in TCM
Food allergy and intolerance are often seen in TCM practice. Besides a small group of patients who get strong and dangerous allergic reaction to certain food, many people complain having physical discomfort after taking certain food. Very often within this big group, people often take glutton-free and lactose-free diet voluntarily, or eat limited carbohydrate, but many of them do not get very convincing result on the long run. Some of them even took more strict diet even fast to "clean their body", they got more problems of their health than better.
With overwhelming information of food in present time, there are different opinions about food, health and environment, and many people get confused about what they should eat for their health and how to get rid of the discomfort of their body including allergy and intolerance.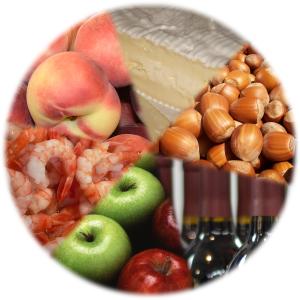 Of course, the easy and simple and solution for a food allergy is to avoid the food you're allergic to. But with multiple food allergies, it is almost impossible to eliminate whole categories of foods from the diet. The answer is to rebuild the body's capacity to respond normally to food. Chinese medicine sees the body as interacting organ systems, and also as a system of energy pathways, or meridians, that connect all parts of the body. Deficiencies or disharmonies in the organs or meridians can be the basis of multiple food allergies. The two organ systems most involved with food allergies are the Lung and the Spleen. In addition to breathing, the Lungs are responsible for circulating defensive Qi at the level of the skin. Therefore, any allergic reactions involving the lungs or skin (hives, eczema, nasal congestion, cough, asthma) indicate that the Lung organ system or meridian needs support. The Spleen, with its partner the Stomach, is responsible for digestion, and for transforming food into Chi and blood. The Spleen meridian has an outlet in the face and mouth. Symptoms such as nausea, vomiting, diarrhea, abdominal pain, fatigue, and swelling of the lips, tongue, and throat indicate a Spleen imbalance.
A Chinese medicine practitioner will select acupuncture points and herbal formulas that support the functioning of the organs, dispersing unhealthy excess patterns and nourishing deficiencies. If a person has been suffering with food allergies for a long time, it may take several months of treatment to reverse the imbalances, but there is a good chance that a healthy response to food will be restored.
In this lecture, Dr. Yang will compare and discuss these issues from contemporary and conventional views and facts, emphasize the fundamental point of view of TCM about food and digestion, analyze the reasons why many diets failed after a short improvement of the patient's condition.
the treatment of acupuncture and herbs

dietary principles for food allergy and intolerance
She hopes that participants get clear orientation of understanding and treatment for their patients with food allergy and intolerance.
TCM treatment and prevention of burnout in young adults
Burnout in young adults is increasing last years. With their ambitions and passion, young adults grasp their possibilities in the quickly changing society and face daily work stress, many of them go beyond their physical and mental boundaries, eventually get burnout.
In this lecture, Dr. Yang will discuss the physical and mental features of this group, analyze the reaction on stress and the causes of burnout of young adults. She will discuss the relationship and difference between stress, burnout, depression as well as tiredness which is due to physical discomfort.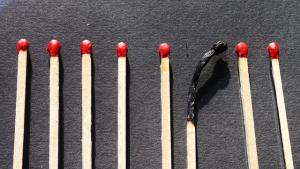 Adrenal fatigue (a.k.a Adrenal Burnout or Hypoadrenia) often occurs following long periods of excessive physical or emotional stress. During prolonged stress, the adrenal glands become overworked and respond by making excess levels of cortisol in response to the body's "fight or flight" system. This pattern not only burns out the body's capacity to make adequate cortisol, but it also prevents the adrenal glands from producing other essential hormones.
Symptoms of adrenal fatigue include: lack of energy (especially in the morning), a need for afternoon naps, cravings for foods high in carbohydrates, sugar and caffeine, excessive sleep and waking tired. Adrenal fatigue occurs more often in women than in men. Some studies show that adrenal exhaustion may be linked to fibromyalgia and hypothyroidism.
Acupuncture one of the best ways to rapidly recover from adrenal fatigue. The key to acupuncture's effectiveness here is it's ability to turn on the "relaxation" part of the nervous system (parasympathetic). When the parasympathetic side turns on and the sympathetic nervous system switches off the heart rate returns to normal, digestion improves, and sleep becomes more deep and restful.
A basic treatment plan consists of:
1.) An extensive consultation on the first visit. Follow-up includes specific feedback and advice on diet, supplements and lifestyle factors.
She will introduce the most effective TCM therapy and therapy combinations for different syndromes. Also she gives practical tips on how to communicate with them and give advice on diet and life style. In this way, she wants to help patients to go through the hard time of burnout and fulfil their purpose in their life.
Inhoud/Content
Conditions of Admission

: acupuncture / TCG diploma (ICZO- cursisten acupunctuur, TuiNa, Chinese kruiden en Chinese voedingsleer kunnen ook inschrijven)

Language:

English (de docent spreekt ook Nederlands)

Date:

11 & 12 January 2019

Timing: Friday : 15. - 21 h - Saturday 09. - 16.30 h

Accreditation :

NWP - NVA - VNT - ZHONG - BAF - EUFOM

Deelnemers uit het Vlaamse gewest kunnen gebruik maken van de KMO-portefeuille. De kmo-portefeuille is een maatregel waardoor ondernemers financiële steun krijgen bij aankoop van opleiding (mogelijkheid tot maximum 40% tussenkomst van de Vlaamse Gemeenschap)

De organisatie behoudt zich het recht voor om eventuele wijzigingen in het programma en planning aan te brengen.

---

Docent - Speaker

Dr. Yifan Yang

Chinese Doctor in TCM (Beijing University of Traditional Chinese Medicine)
Master degree in Chinese herbs
Auteur van volgende boeken

Chinese Herbal Medicine --Comparisons and Characteristics
Chinese Herbal Formulas – Treatment principles and Composition Strategies
Locatie/Venue
Campus Antwerpen
Accreditaties/Accreditation
Het aantal accreditatiepunten verschilt per beroepsverenging en wordt best nagezien bij de betreffende organisatie
BAF, EUFOM , NVA , NWP , ZHONG
Studiegebied
Oosterse Gezondheidszorg ICZO
Infomoment Opleidingen ICZO vzw
---
Dry Needling & Acupunctuur
---
Diplomagerichte Opleidingen tot
---
Westerse Medische Basiskennis
---
---
Partners in Education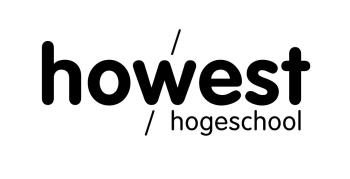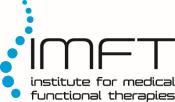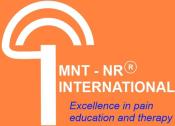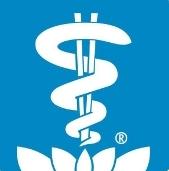 ---
Bachelor opleidingen in de Gezondheidszorg Howest
---
---
Nieuwsbrief
Hiermee kan u zich gratis abonneren op onze periodieke nieuwsbrieven. De informatie die u doorgeeft zal enkel voor dat doel gebruikt worden
---
Stand firma Campus Antwerpen
19/11/2022 : Vitals te Brugge

14/01/2023 : Medichin + Energetica Natura

04/03/2023 : Energetica Natura

18/03/2023 : Energetica Natura + Herboplanet
---
---
Patiënten
Op zoek naar een ervaren therapeut ?
---