Locatie/Venue
LOCATIE/VENUE
Campus Antwerpen
Inleiding/Introduction
ADHD, autism in children
Over stress, tiredness after illness of Pfeiffer in teenagers
The understanding and treatment in TCM
Introduction: ADHD, autism in children, over stress and tiredness in teenagers are quite often inquired by worrying parents in the practice of alternative medicine. These disorders bring suffering of the patients, and stress of direct environments. It is worth to get attention in clinical study, especially when TCM can bring special attribution for improving the patients' conditions, therefore can also reduce the stress of their parents and school class.
In this lecture, Dr. Yifan Yang will, according to TCM point of view, discuss the physical and mental features of children and teenagers, analyze the possible causes of the disorders and explain the pathological changes in their body.
She will introduce the TCM treatment:
herbs (self made formulas, variations of classical formulas; or patent formula's, with explanations)

acupuncture (a list of usefull points, emphases special points and explanation)

dietary (group foods which are good/not good for the diseases)

life style advice (mental and physical exercise; avoid certain activities)
In this way, she wants to help the practitioners and therapist to treat these disorders more efficiently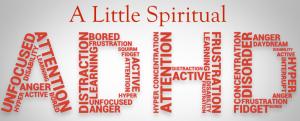 ADHD. Attention Deficit Disorder (ADHD/ADD) is a childhood disorder characterized by an individual's difficulty to control his/her behavior and remain focused, and/or hyperactivity. Children with ADHD/ADD will exhibit symptoms of inattention (difficulty focusing on and completing tasks, processing information, daydreaming), hyperactivity (fidgeting in seat, constantly in motion) and/or impulsivity (impatience, speaking or acting without restraint) to a higher degree than other children.
Researchers conclude that acupuncture increases the efficacy of biofeedback treatments and is also effective as a standalone therapy for children with ADHD. EEG results and symptomatic presentations significantly improved with the implementation of acupuncture therapy protocols. Acupuncture produced an 84.45% total effective rate as a standalone therapy and outperformed Chinese herbal medicine, which achieved a 78.77% total effective rate. Acupuncture combined with biofeedback achieved a 91.5% total effective rate. Take a look at the results in two groundbreaking studies.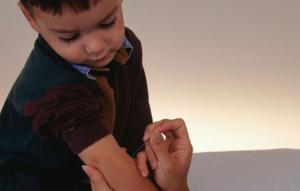 Autism. Autism in the Western medical sense does not exist in Chinese medicine. Instead, it is classified under the Syndrome of 5 Delays. The "delays" are observed in the areas of standing, walking, hair growth, teeth eruption and speech. This type of brain dysfunction in children, classic autism characteristic, is seen in traditional Chinese medicine as an imbalance of body functions. Based in the yin/yang theory, TCM views disease within the framework of energy balance.
Stress, tiredness after illness of Pfeiffer in teenagers. TCM Perspective On Infectious Mononucleosis. In traditional Chinese medicine, this disease belongs to the category of febrile diseases, manifested as fever, red and swollen throat, scrofula, etc. Infectious mononucleosis (called "mono" for short) is caused by the Epstein-Barr virus (EBV), a virus that affects nearly everybody at some point. The disease is sometimes known as glandular fever, because it causes lymph glands to swell up. It's also called the "kissing disease" because kissing is a common method of transmission.
Inhoud/Content
Conditions of Admission

: acupuncture / TCG diploma (ICZO- cursisten acupunctuur, TuiNa, Chinese kruiden en Chinese voedingsleer kunnen ook inschrijven)

Language:

English (de docent spreekt ook Nederlands)

Date:

de nieuwe datum is nog niet gekend. Bij interesse schrijf je best in "onder voorbehoud". Je wordt dan als eerste verwittigd zonder enige verplichting.

Timing: Friday : 15. - 21 h - Saturday 09. - 16.30 h

Accreditation :

NVA - NWP - VNT - ZHONG - BAF - EUFOM

Deelnemers uit het Vlaamse gewest kunnen gebruik maken van de KMO-portefeuille. De kmo-portefeuille is een maatregel waardoor ondernemers financiële steun krijgen bij aankoop van opleiding (mogelijkheid tot maximum 40% tussenkomst van de Vlaamse Gemeenschap)

De organisatie behoudt zich het recht voor om eventuele wijzigingen in het programma en planning aan te brengen.

---

Docent - Speaker

Dr. Yifan Yang

Chinese Doctor in TCM (Beijing University of Traditional Chinese Medicine)
Master degree in Chinese herbs
Auteur van volgende boeken

Chinese Herbal Medicine --Comparisons and Characteristics
Chinese Herbal Formulas – Treatment principles and Composition Strategies
Locatie/Venue
Campus Antwerpen
Accreditaties/Accreditation
Het aantal accreditatiepunten verschilt per beroepsverenging en wordt best nagezien bij de betreffende organisatie
BAF, EUFOM , NVA , NWP , ZHONG
Studiegebied
Oosterse Gezondheidszorg ICZO
Infomoment Opleidingen ICZO vzw
​​Infomomenten van onze partners kan je vinden in de agenda
---
Dry Needling & Acupunctuur
---
Diplomagerichte Opleidingen tot
---
Westerse Medische Basiskennis
---
---
Partners in Education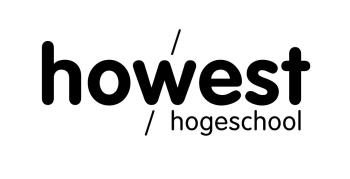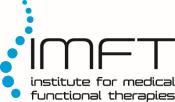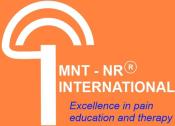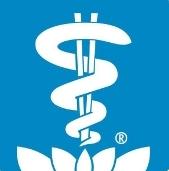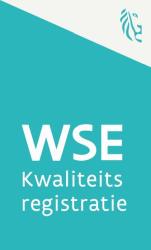 ---
Bachelor opleidingen in de Gezondheidszorg Howest
---
---
Nieuwsbrief
Hiermee kan u zich gratis abonneren op onze periodieke nieuwsbrieven. De informatie die u doorgeeft zal enkel voor dat doel gebruikt worden
---
Stand firma Campus Antwerpen
17/09/2022 : Schwa Medico

08/10/2022 : Nutergia te Brugge

19/11/2022 : Vitals te Brugge
---
---
---