TCM management of insomnia and anxiety
Syndrome differentiation and treatment in TCM
In a TCM clinic, a practitioner receives quite often patients with the complaints of insomnia and anxiety, acute or chronic. The patients not only suffer from the poor sleep and nervousness, but also the consequences, such as poor concentration, tired, moody, and unable to cope with daily life and work. Their life quality is low and the problems do influence the people around them too. The western medications often have side effects and cannot be used long period of time. Therefore the patients seek alternative therapies to get better.
In this seminar, Dr. Yang will analyze the causes and the triggers of the disorders by concerning the mental and physical characteristics of the patients. She will use both TCM and western medical definitions to discuss the syndromes and symptoms.
After that she'll focus on introduce the TCM treatment:
herbs (self made formulas, variations of classical formulas; or patent formula's, with explanations)

acupuncture (a list of usefull points, emphases special points and explanation)

dietary (group foods which are good/not good for the diseases)

life style advice (mental and physical exercise; avoid certain activities)
She will use her nearly 30-year experience in the west to evaluate the therapies and suggest you how to choose them in the course of treatment. She hopes in this way, a practitioner can treat insomnia and anxiety more efficiently and effectively.
Insomnia is the inability to obtain sufficient sleep, difficulty falling asleep or being unable to asleep throughout the night. This leads to fatigue, low energy, diminished mental alertness and concentration during the daytime. Insomnia is usually due to temporary causes, such as jetlag, illness, stress or drinking too much coffee. When it occurs nearly every night and lasts a month or longer, then you should seek help.
From a TCM viewpoint, insomnia is a manifestation of a shen (spirit) disorder which various internal disharmonies makes the spirit restless and thus creates sleeping problems. During the consultation, physicians will ask about the individual's sleep pattern and degree of daytime fatigue; furthermore, one's lifestyle as well as regular emotional and physical state also needs to be taken into account.
Insomnia is inadequate or poor-quality sleep due to one or more of following:
difficulty falling asleep;

shallow sleep or dream-disturbed sleep;

waking up frequently during the night and difficulty returning to sleep;

waking up too early in the morning;

inability to sleep at all during the night.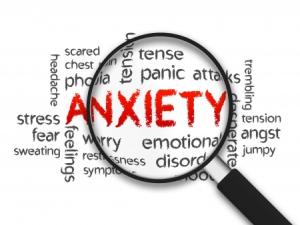 In Traditional Chinese Medicine (TCM), anxiety disorder is understood as a disorder of Shan You Si or anxiety and preoccupation, and is thought to affect the Zang Organs. While the Heart Zang is said to store the Shen or spirit, which includes emotional responses to stimuli, traditional theory also holds that each of the Zang Organs plays a role in the emotions as well.
For example, the Spleen Zang is associated with excessive worry; the Liver with anger; the Kidney with fear and fright; and the Lung with grief, the inability to let go, and anxiety. When there is a disturbance in one or more of these Zang from any cause, an imbalanced emotional state can occur. Conversely, an imbalanced emotional state can cause a Zang disturbance. In all cases, however, the Shen is disturbed.
Praktische informatie
Conditions of Admission

: acupuncture / TCG diploma (ICZO- cursisten acupunctuur, TuiNa, Chinese kruiden en Chinese voedingsleer kunnen ook inschrijven)

Language:

English (de docent spreekt ook Nederlands)

Date:

24 & 25 november 2017

Timing: Friday : 15. - 21 h - Saturday 09. - 16.30 h

Accreditation :

NWP - NVA - VNT - ZHONG - BAF - EUFOM

Deelnemers uit het Vlaamse gewest kunnen gebruik maken van de KMO-portefeuille. De kmo-portefeuille is een maatregel waardoor ondernemers financiële steun krijgen bij aankoop van opleiding (mogelijkheid tot maximum 40% tussenkomst van de Vlaamse Gemeenschap)

De organisatie behoudt zich het recht voor om eventuele wijzigingen in het programma en planning aan te brengen.

---

Docent - Speaker

Dr. Yifan Yang

Chinese Doctor in TCM (Beijing University of Traditional Chinese Medicine)
Master degree in Chinese herbs
Auteur van volgende boeken

Chinese Herbal Medicine --Comparisons and Characteristics
Chinese Herbal Formulas – Treatment principles and Composition Strategies
Actuele & praktische info
---
Westerse medische basiskennis
---
Partners in Education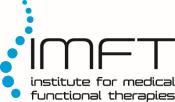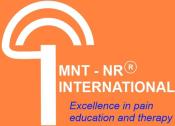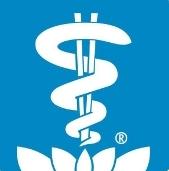 ---
Bachelor opleidingen in de Gezondheidszorg Howest
Unieke opleidingen in Vlaanderen zijn
---
Opleidingen in de Zorg LBC Berchem
---
---
Nieuwsbrief
Hiermee kan u zich gratis abonneren op onze periodieke nieuwsbrieven. De informatie die u doorgeeft zal enkel voor dat doel gebruikt worden
---
Vacatures
Kinesitherapeut te Oostende, kennis Manuele Lymfdrainage ad modum Vodder is een pluspunt, maar niet noodzakelijk. Contacteer Bonnie Rooms 0496 342510 of CV mailen naar bonnierooms@skynet.be
Kinesitherapeut met interesse voor pelvische reeducatie , pre-en postnatale en eventueel manuele therapie voor een groepspraktijk Wilrijk. Info bij inesdecort@praktijkO.be
Kinesitherapeut, psycholoog, logopedist, acupuncturist: Tel: 033267059 voor groepspraktijk te Wommelgem - winnie.cuypers@skynet.be
Praktijkruimte te huur met overname van Acupunctuur cliënteel (vanaf 15/12/2018)
meer info: Anne Marinus op 0486 157 393
Praktijkruimte te huur in bestaande kinesitherapiepraktijk te Aartselaar - info Info; bc@telenet.be of 0495/24.22.22
Groepspraktijk Bon-Bini te Laakdal zoekt: bioresonantie therapeut met een orthomoleculaire en (para)medische achtergrond (parttime). Meer info? stuur een mailtje naar info@groepspraktijkbonbini.be voor de volledige vacature omschrijving.
orthomoleculaire voedingstherapeut gevraagd: contacteer Dr. Ann-Sophie Odeurs, Grimbeertstraat 3 te 9111 Belsele op 03/772.52.09
---
---
---
---