Sportacupunctuur - sports acupuncture
een 3-daagse praktijktraining met Whitfield Reaves (USA),
auteur van "The Acupuncture Handbook of Sports Injuries & Pain"
A Weekend Seminar With Whitfield Reaves, OMD, LAc
Acupuncture Treatment of Sports Injuries and Pain

Introduction
Three days of instruction on orthopedic and sports acupuncture. Common injuries and pain syndromes of the shoulder, upper extremity, low back and hip, and the lower extremity will be covered. This three day course will include lecture, demonstration, and supervised practice. Assistants will be present for additional supervision of location, palpation, and needle techniques.
This seminar by Whitfield Reaves is on the topic of Acupuncture Sports Medicine. And all the most important sports injuries and pain syndromes commonly seen the the acupuncture clinic. Whitfield will emphasize "anatomically significant points" of the musculoskeletal system. These points are used to treat injury and pain, as well as to harmonize the biomechanics and movement patterns of the body, and are the "access points" in orthopedic and sports medicine acupuncture. They include the traditional points of acupuncture, the extraordinary points, and some points or zones not elucidated in the texts, such as trigger points and motor points. Each of these points are located in anatomically significant tissues of the body, and therefore tend to have profound effects on both structure and function.
In this three day seminar, we will cover the precise locations of the important points of the upper extremity, the lower extremity, the shoulder, hip, and the trunk of the body. And we will teach you point location and needle technique. And most importantly, the common conditions to use them for
Conditions included in this seminar:
The neck and shoulder, including rotator cuff tendonitis and bursitis
The upper extremity, such as tennis elbow and carpal tunnel syndrome
Points to treat pain in the low back and hip, including the sacral iliac joint and trochanteric bursitis.
Lower extremity injuries such as shin splints, achilles tendonitis, and plantar fasciitis.
The important anatomically significant points of the body will be covered for treatment of these common injuries. The seminar will give instruction on
Location of the clinically important points of sports acupuncture
Point depth and density will be covered, a topic rarely included in teaching and the texts
Some orthopedic tests will be taught, including manual muscle testing, which may assist the practitioner in point selection
The actions and indications for use in orthopedic and sports medicine acupuncture
This course will consist of instructor lecture and demonstration. We will also offer time for student practice, as Whitfield will have a number of assistants to help with supervision of location and needling. It is important for the attendee to understand that they will be practicing this material, from location and palpation to needle technique.
The material of this seminar is the integration of traditional Chinese acupuncture with western orthopedic and sports medicine. With precise instruction, demonstration, and some supervised practice, each practitioner increases their knowledge and confidence in key anatomically significant points. Having spent over two decades with Olympic and world-class athletes, Whitfield's experience is invaluable for all those working in the field of orthopedics and sports medicine.
Acupuncture Sports Medicine:
Anatomically Significant Points and How to Use Them
Friday: Points of the Shoulder and Upper Extremity
Saturday: Points of the Hip and Lower Extremity
Sunday: Points of the Neck, Back, and Trunk of the Body
klik hier voor een detail van het 3-daagse programma - details of the 3 days course >>>>
---

> een echte aanrader voor onze Sportacupuncturisten. Professionele link naar de sportacupuncturisten >>>>
> andere collega's (niet-sportacupuncturisten) kunnen kunnen zeker veel kennis opdoen en de sfeer snuiven van de totale opleiding in de Sportacupunctuur - Osteoacupunctuur

---
Professionele link - professional link to Withfield Reaves >>>>
Whitfield Reaves, OMD, LAc has been working in the field of sports medicine since he first began practice in 1981. He earned a Doctor of Oriental Medicine degree in 1983 that included a thesis entitled "Acupuncture and the treatment of common running injuries". Whitfield's experience in sports medicine includes the 1984 Los Angeles Olympic Games, as well as numerous track and field, ski racing, and cycling events nationally over the last 25 years. He has been in the forefront of the acupuncture sports medicine field, and is the author of The Acupuncture Handbook of Sports Injuries and Pain (Hidden Needle Press, 2009). Whitfield lives in Boulder, Colorado, and currently teaches at Southwest Acupuncture College. He has been teaching acupuncture sports medicine since 1986, and has been to Switzerland & Belgium for years to teach his clinically effective protocols
Praktische informatie
Toelatingsvoorwaarden - Condition of admission:

acupuncture

Voertaal - Language :

English

Lesdatum - Dates:

in 2019 on Friday 31 May + Saturday 01 & Sunday 02 June

Vrijdag - Friday : 14.00 - 21.00 h

Zaterdag - Saturday : 09.00 - 17.00 h

Zondag - Sunday : 09.00 - 17.00 h

Aantal cursisten:

minimum 10 - max 30

Cursusmateriaal - hand-outs - koffies - lunch - soep ..... is voorzien

Accreditatie :

VNT - NWP - NVA - EUFOM - BAF - ZHONG en aangevraagd bij de gekende beroepsverenigingen

Deelnemers uit het Vlaamse gewest kunnen gebruik maken van de KMO-portefeuille. De kmo-portefeuille is een maatregel waardoor ondernemers financiële steun krijgen bij aankoop van opleiding (mogelijkheid tot maximum 40% tussenkomst van de Vlaamse Gemeenschap)

De organisatie behoudt zich het recht voor om eventuele wijzigingen in het programma en planning aan te brengen.
---
Teachers - Docenten
Reaves Whitfield

Oriental Medical Doctor OMD - USA
Docent Sportacupunctuur
Auteur : "The Acupuncture Handbook of Sports Injuries & Pain" >>>>

Assistent teachers

Van Calster Tom

Kinesitherapeut - manueel therapeut
Acupuncturist
Docent : Acupunctuur - Osteo- & sportacupunctuur
Lid:EUFOM

Van Laethem Danny

Kinesitherapeut - Acupuncturist
Docent: Acupunctuur, Osteo & sportacupunctuur
Docent & examinator in Nederland, Frankrijk en Engeland
Lid:EUFOM
Actuele & praktische info
Databanken voor patiënten
Gratis Infodagen ICZO
---
Diplomagerichte opleidingen
---
Partners in Education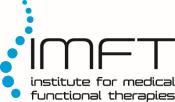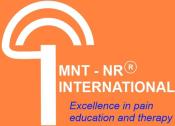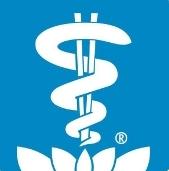 ---
Bachelor opleidingen in de Gezondheidszorg Howest
Unieke opleidingen in Vlaanderen zijn
---
Opleidingen in de Zorg LBC Berchem