One needle treats 1000 diseases
"effective one needle treatment and diagnosis"
About the course:
In the Ling Shu chapter 1 when discussing "9 needles and 12 source points" it is said:
"The principle of using these fine needles is easy to say but difficult to master. Ordinary skills of acupuncture maintain the physical body; high skills maintain the spirit, use the spirit to reveal the spirit."
This presentation deals primarily with something which we often see in the clinic, that is, psychological problems, such as depression, anxiety, and phobia. Patients come to us with various manifestations of their suffering which are not only physical.
In Chinese medicine there is an inherent understanding of the body mind and spirit as a single unit, which is directed by the heart and the shen.
All psychological disorders are rooted in the shen or in some aspects of the shen. Traumas, and especially childhood traumas, are affecting the ability of the heart to connect to our inner most.

In practicing Chinese Medicine we all become aware that the most important and powerful aspect of human is the spirit Shen but how do we apply it to diagnosis and treatment? This is the key issue of Acupuncture.
The closer we approach the patient's core self, the fewer points we need to achieve this end. In a similar fashion, fewer points are needed for cure as our understanding of the energetic characteristics of each acupuncture point increases. Ideally as well as practically, we are able to achieve "one point" therapy which allows dramatic results. The concept of "oneness" is deeply embedded in classical Chinese thinking in the form of Dao.
The One Needle technique is the basis for understanding the treatment of the Shen. It is based on a 5-elements approach which will grant you access to the core of the patient's condition immediately.
This workshop deals with treating patients with fewer acupuncture points. Chinese Medicine utilizes the patient's own healing abilities to cure himself. The more precise the diagnosis, the better we can enhance the patient's strengths and potential to harness his self-healing capacity and achieve a cure – treating the root, not the disease.
In the workshop, clinical cases will be presented, and diagnostic disciplines will be discussed including the ancient observational techniques for evaluating the Shen, understanding the innermost core in order to uncover the true imbalances which are the cause of the symptoms and signs.
Issues in the presentation
:
Points which are directed to treat the patient core and strength.

Using a single point will bring about a fast and dramatic cure and allow the patient's Shen to shine through

More accurate understanding of the patients constitution which will help to arrive at a more concise and precise therapeutic plan.

Detailed presentation of clinical cases which illustrate a diagnosis and treatment plan that can be easily understood and applied in the clinic.

Actual cases with visual presentation including pictures. In addition live demonstration with audience participation will be employed.

The role of the Shen, Hun and Po and the emotions as seen in depression, phobia, anxiety attack, O.C.D (obsessive compulsive disorders).

Deeper understanding of function of points (e.g. GB 13 "ben Shen" root of the spirit)

Special one needle technique.

Ancient Chinese medical texts dealing with psychological disorders.
Course structure:
Day 1 – theory and presentation of clinical cases.
discussion on diagnosis and treatment of psychological problems and how to arrive to the best acupuncture treatment.
Day 2 – choice of acupuncture points, treatment plan
Praktische informatie
Toelatingsvoorwaarden - conditions of admission: TCM - Acupuncture

Voertaal - Language: English

Lesdatum - Dates: de nieuwe datum is nog niet gekend. Bij interesse schrijf je best in "onder voorbehoud". Je wordt dan als eerste verwittigd zonder enige verplichting.

Uren - Hours:

Saturday: 10.00 - 17.30 h

Cursusgeld - Fee: 300 €

Cursusmateriaal - hand-outs

Accreditatie : NVA - Zhong - EUFOM - NWP - BAF - VNT

Deelnemers uit het Vlaamse gewest kunnen gebruik maken van de KMO-portefeuille. De kmo-portefeuille is een maatregel waardoor ondernemers financiële steun krijgen bij aankoop van opleiding (mogelijkheid tot maximum 40% tussenkomst van de Vlaamse Gemeenschap)eelnemers uit het Vlaamse gewest kunnen gebruik maken van de KMO-portefeuille

De organisatie behoudt zich het recht voor om eventuele wijzigingen in het programma en planning aan te brengen.
---
Docent
Dr. Maimon Yair

Doctor of Oriental Medicine, Researcher (PhD) - Acupuncturist

Head of "Tal center" - integrative cancer research center, institute of oncology - Sheba hospita, Israël

Head of the Israeli center for research in complementary medicine (NPO)

Director of Refuot Integrative Medical Centre
Actuele & praktische info
---
Westerse medische basiskennis
---
Partners in Education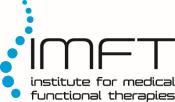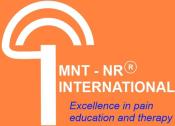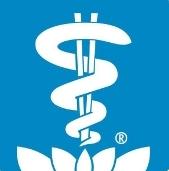 ---
Bachelor opleidingen in de Gezondheidszorg Howest
Unieke opleidingen in Vlaanderen zijn
---
Opleidingen in de Zorg LBC Berchem
---
---
Nieuwsbrief
Hiermee kan u zich gratis abonneren op onze periodieke nieuwsbrieven. De informatie die u doorgeeft zal enkel voor dat doel gebruikt worden
---
Vacatures
Kinesitherapeut te Oostende, kennis Manuele Lymfdrainage ad modum Vodder is een pluspunt, maar niet noodzakelijk. Contacteer Bonnie Rooms 0496 342510 of CV mailen naar bonnierooms@skynet.be
Kinesitherapeut met interesse voor pelvische reeducatie , pre-en postnatale en eventueel manuele therapie voor een groepspraktijk Wilrijk. Info bij inesdecort@praktijkO.be
Kinesitherapeut, psycholoog, logopedist, acupuncturist: Tel: 033267059 voor groepspraktijk te Wommelgem - winnie.cuypers@skynet.be
Praktijkruimte te huur met overname van Acupunctuur cliënteel (vanaf 15/12/2018)
meer info: Anne Marinus op 0486 157 393
Praktijkruimte te huur in bestaande kinesitherapiepraktijk te Aartselaar - info Info; bc@telenet.be of 0495/24.22.22
Groepspraktijk Bon-Bini te Laakdal zoekt: bioresonantie therapeut met een orthomoleculaire en (para)medische achtergrond (parttime). Meer info? stuur een mailtje naar info@groepspraktijkbonbini.be voor de volledige vacature omschrijving.
orthomoleculaire voedingstherapeut gevraagd: contacteer Dr. Ann-Sophie Odeurs, Grimbeertstraat 3 te 9111 Belsele op 03/772.52.09
---
---
---
---