Introduction to the complete channel system, dynamic pulse diagnosis, and the Sinew Channels
Top Lecture
​
Introduction
The Chinese Medical Classics (Su Wen, Ling Shu) mention and list in detail nearly 70 channels in the human body. Today, most schools teach how to utilize the Primary channels – 12 out of the original system.
The knowledge about the complete channel system was omitted from written tradition at the time of the Song Dynasty and was kept only via oral tradition.
Knowledge of the complete system as a whole and the dynamic that connects the channel systems to one another draws a complete physiological picture and enables a deep understanding of the nature of disease, its progression and expression – acute and chronic.
In this lecture series you will learn the complete channel systems & the Sinew Channels. You would be able to apply the knowledge in your practice immediately as we learn each systems needling technique and unique role within the channel system.
Introduction to the complete channel system - providing historical context and explain why these channel are no longer in use. Present the channel system as a complete unit which purpose is to preserve life. (physiology and Pathology of the complete channel system)

Dynamic Pulse reading - dynamic pulse reading is essential part of working with the complete channel system. Accurate understanding of inter organ relationships and communication will enable the practitioner to choose the best energetic layer and channel system to work with.

Sinew Channel - The first of the channel system that we will explore - the Sinew channels are the first line of defense from external pathogenic factor. it is useful for any muscle injury or tightness, acute trauma, skin condition etc.

This weekend includes three (3) days and is divided to two teaching days and a clinical observation day, with clients f or the participants
Content of the course
Historical overview:

Han dynasty ->Tang dynasty - Oral tradition

Song Dynasty - Establishment of the profession of Medicine

Decline of Acupuncture

Ming Dynasty Revival

Chinese Medical Physiology

Eastern and Western paradigms

Understanding of pathology

The Complete channel system overview

Disease Progression in Chinese Medicine
Dynamic Pulse reading

Static vs dynamic pulse reading

Organ and channel function

Organ function and inter-organ communication

Demonstration and practice
The Sinew Channels

Overview of the complete system

The place of the Sinew channels within the complete channel system

Channels of the Sinew system

Diagnosis

Treatment

Practical
---
Praktische informatie
Toelatingsvoorwaarden - conditions of admission: TCM - Acupuncture

Voertaal - Language: English

Lesdatum - Dates: de nieuwe datum is nog niet gekend. Bij interesse schrijf je best in "onder voorbehoud". Je wordt dan als eerste verwittigd zonder enige verplichting.

Uren - Hours:

Satruday : 09.00 - 18.00 h

Sunday : 09.00 - 16.00 h

Cursusgeld - Fee: 450 €

Accreditatie : NVA - Zhong - EUFOM - NWP - BAF - VNT

Deelnemers uit het Vlaamse gewest kunnen gebruik maken van de KMO-portefeuille. De kmo-portefeuille is een maatregel waardoor ondernemers financiële steun krijgen bij aankoop van opleiding (mogelijkheid tot maximum 40% tussenkomst van de Vlaamse Gemeenschap)eelnemers uit het Vlaamse gewest kunnen gebruik maken van de KMO-portefeuille

De organisatie behoudt zich het recht voor om eventuele wijzigingen in het programma en planning aan te brengen.
---
Docent - Teacher
Dodo Cody

Cody studied classical acupuncture from Daoist Master and teacher Dr Jeffery Yuen. After graduating from The Classical Acupuncture program at Swedish Institute in New York, Cody continue his studies with Master Yuen with courses in Advanced acupuncture, Chinese nutritional therapy and pulse diagnosis. Cody has a private practice in New York City where he treats patient using the complementary channels (The Sinews, Luos, Divergents, and the Eight Extraodinary Vessels)
Diplomagerichte opleidingen
---
Gratis Infodagen ICZO
Alle infodagen gaan door in Antwerpen.
Infodagen van "Partners in Education", kan je op hun eigen website terug vinden
---
Het menselijk lichaam
Wie géén kennis heeft van het menselijk lichaam (westers medische basiskennis), raden we ten stelligste aan het Health care voorbereidingsprogramma via afstandsonderwijs te volgen. De opleiding kan gevolgd worden via de Hogeschool en levert een creditbewijs op.
Paramedici en personen die reeds actief zijn de Gezondheidszorg, maar die hun kennis nog wat willen opfrissen of upgraden, kunnen we de introductiecursussen ' het menselijk lichaam ' aanbieden:
---
Partners in Education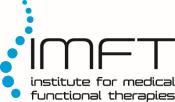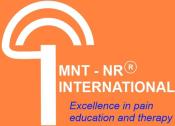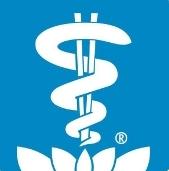 ---
Bachelor opleidingen in de Gezondheidszorg Howest
Unieke opleidingen in Vlaanderen zijn
---
Opleidingen in de Zorg LBC Berchem
---
KMO-portefeuille Vlaanderen
Mogelijke korting van 30 à 40%
De KMO-portefeuille kan zowel voor werknemers als zelfstandigen uit Vlaanderen een mogelijke korting van 30 à 40 % geven op het cursusgeld. Meer informatie tref je aan op de website van de Vlaamse Gemeenschap. Iedere cursist ontvangt van ICZO een uitgebreide handleiding bij de facturatie van een cursus. Schrijf eerst in voor de cursus, dan ontvang je van ICZO de correcte werkwijze (klantennr + Factuurnr), dan pas doe je de aanvraag. We begeleiden je doorheen deze procedure

---
---
---
Vacatures
Zelfstandige medewerkers gezocht voor paramedische groepspraktijk te Ninove: voedingsdeskundige/diëtist(e), logopedist(e), (kinder)psycholoog, podoloog, ... .Contact via e-mail: healthncare@skynet.be of telefonisch 0476/61 10 84
Kinesitherapeut te Oostende, kennis Manuele Lymfdrainage ad modum Vodder is een pluspunt, maar niet noodzakelijk. Contacteer Bonnie Rooms 0496 342510 of CV mailen naar bonnierooms@skynet.be
Acupuncturist te Zandhoven, info bij Elke op elkedebeleyr@gmail.com
Kinesitherapeut met interesse voor pelvische reeducatie , pre-en postnatale en eventueel manuele therapie voor een groepspraktijk Wilrijk. Info bij inesdecort@praktijkO.be
Te huur praktijkruimte in groepspraktijk kinesitherapie/manuele therapie in centrum Mechelen. Diverse opties mogelijk (dag, dagdeel,...).Geschikt voor (gespecialiseerde) kinesisten, voedingsdeskundige/diëtist(e), logopedist(e) psycholoog, wijkverpleegkundige, ... Contact via 015/208358 of info@pluskine.be.
Kinesitherapeut, psycholoog, logopedist, acupuncturist: Tel: 033267059 voor groepspraktijk te Wommelgem - winnie.cuypers@skynet.be
Osteopaat: Westmalle (Antwerpen) Contact: 0484 294735 of info@epicentrum.be
Osteopaat: Hansbeke (Gent) Contact: 0484 294735 of info@epicentrum.be
Praktijkruimte te huur: groepspraktijk met diverse disciplines te Hasselt - Kuringen - info bij Griet Rondel, 0497 413217
Acupuncturist: Rijselstraat 49, 8200 Sint-michiels. Tel: 0491 077 523
---
Databanken voor patiiënten