Feeling the Pulse
Workshop for basic pulse diagnosis
The Way of engagement to TCM
Introduction
Someone says that "pulse diagnosis is an essentially intellectual skill", but I would say that it is more than a skill, that is presentation of TCM art and philosophy.
In Chinese medicine, pulse diagnosis is a significantly more developed art form, a tool that practitioners use to assess the all systems of the body including Qi, blood, essence, body fluid, Zang Fu organ, meridians etc.. In a sense, pulse diagnosis is the image of "MRI" in traditional medical systems.
The pulse diagnosis is one of the most important examinations in traditional Chinese medicine (TCM).
What can you find out by reading pulse:
people's constitution, the overall vitality of a person

to identify current pathologies,

to indicate current disease patterns
When you could manage pulse diagnose, you could give more effective treatments, meanwhile you have more patients, determine a therapeutic strategy

.
One experienced western TCM Dr. said: "Mastering pulse diagnosis is difficult without the guidance of a skilled teacher. Even at basic levels, however, the pulse provides immediate and specific information that can help clarify contradictory diagnostic information and symptomology."
Dr. XUE Shaomin Chief TCM physician has practiced Chinese medicine more than thirty years, she has studied the most important ancient and contemporary dr.'s methods of pulse diagnosis. She would like teach this special difficult but important part: Pulse diagnosis and share her experience.
Dr.xue will demonstrate, teach hand to hand, well let participates practice in the class.
This course that will positively affect your practice on a deep level.
Chinese medicine philosophy "Dao" & Pulse diagnosis

historical information about pulse diagnosis

The location of CunKou pulse taking: three portions

the methods for taking pulse:

position, posture, Time, putting fingers, the pressing strength

what kind of features could we read: depth, width, length, shape

pathological pulses (28 pulses): basic aspects pulse categories

pulses according to depth, frequency, morphology, strength, rhythm

techniques for taking pulse

clinical applications for treatment according to the diagnosis:
including pulse descriptions, qualities, indication, clinical significance
The workshop is valuable for students, experienced practitioners who want to deepen their diagnostic capabilities and for medical doctors, who want to expand their horizons with a diagnostic method they can use on daily basis.
The teaching during these seminar days will be a mix of theory and practice, and the practical part will include personal supervision of each participant.
Praktische informatie
Conditions of Admission

- toelating

of na het beëindigen van 1ste jaar (2de of 3de jaars)

Chinese Gezondheidszorg PG

Acupunctuur PG (2de en 3de jaars)

of na Basis Traditionele Chinese Gezondheidszorg ICZO

Language:

English (de docent spreekt ook Nederlands)

Date:

de nieuwe datum is nog niet gekend. Bij interesse schrijf je best in "onder voorbehoud". Je wordt dan als eerste verwittigd zonder enige verplichting.

Timing:

Maximum 24 students

Accreditation :

NVA - VNT - BAF - EUFOM - NWP - ZHONG

Deelnemers uit het Vlaamse gewest kunnen gebruik maken van de KMO-portefeuille. De kmo-portefeuille is een maatregel waardoor ondernemers financiële steun krijgen bij aankoop van opleiding (mogelijkheid tot maximum 40% tussenkomst van de Vlaamse Gemeenschap)

De organisatie behoudt zich het recht voor om eventuele wijzigingen in het programma en planning aan te brenge

n.

---

Docent - Speaker

Dr. Xue Shaomin

Acupuncturist
Chinese doctor of acupuncture & TCM - Beijing TCM University
Docent acupunctuur en nascholingen
Lid: BAF
Actuele & praktische info
---
Westerse medische basiskennis
---
Diplomagerichte opleidingen
---
Partners in Education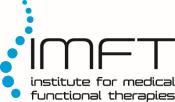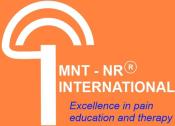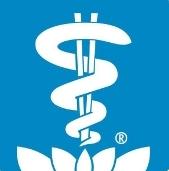 ---
Bachelor opleidingen in de Gezondheidszorg Howest
Unieke opleidingen in Vlaanderen zijn
---
Opleidingen in de Zorg LBC Berchem
---