Clinical practice of Neuropathies and Depression
Clinic Internship
"open clinic"
treatment of 3 patients
In China, Chinese medicine is learned by apprenticeship with an experienced teacher for many years and the practitioners learn from the skills in clinic. It is by observing multiple cases of different diseases will the practitioner develop their own skills.
With a great success rate of the internships, Dr. Suzanne Robidoux has organized the opportunity to come to Antwerpen and spend two full days
Dr. Suzanne Robidoux has been working with neurological cases and treating patients with classical Chinese medicine since completing her PhD in Nanjing in 2007.
During this day, we will analyze 3 lives cases, with the diagnostics standards of Classical Chinese medicine in the morning and the cases will be receiving treatment in the afternoon. The treatments will include the classical approach with herbal medicine, body acupuncture, scalp acupuncture as well as classical moxa treatments.
This day is designed to bring more precision to all aspects of clinical diagnosis, assessment, and treatment.
Dr. Robidoux will demonstrate the deep efficacy of Chinese medicine for neurological disorders. However getting experience in these fields is very rare abroad. The focus of this day of clinical practice:
Describe clear diagnosis of neurological cases & depression cases

Elaborate a clear treatment approach

Demonstrate the scalp and body acupuncture treatment on the live cases
This program is designed to train students in the following:
Developing Confidence in Treatment Planning

Performing Treatment by Applying Appropriate Techniques Under Supervision
Through this program students will acquire professional competency in:
Performing Treatment by Applying Appropriate Techniques

Assessing Effectiveness of the Treatment Strategy and its Execution

Determining Treatment Strategy Based on Diagnosis Formulated

Making a Diagnosis/Energetic Evaluation

Assessing the Effectiveness of Treatment Strategies and Their Execution
Praktische informatie
Conditions of Admission

: acupuncture diploma

Speaker:

Dr. Suzanne Robidoux

Date:

de nieuwe datum is nog niet gekend. Bij interesse schrijf je best in "onder voorbehoud". Je wordt dan als eerste verwittigd zonder enige verplichting.

Saturday : 09.00 - 17.00 h > 3 patients to treat

Hand-outs - coffee - lunch inclusive

Aantal deelnemers : het wordt strikt beperkt tot 30 deelnemers - Maximum 30 participants

Accreditation :

BAF - Zhong - EUFOM - VNT - NWP - NVA

Deelnemers uit het Vlaamse gewest kunnen gebruik maken van de KMO-portefeuille. De kmo-portefeuille is een maatregel waardoor ondernemers financiële steun krijgen bij aankoop van opleiding (mogelijkheid tot maximum 40% tussenkomst van de Vlaamse Gemeenschap)

De organisatie behoudt zich het recht voor om eventuele wijzigingen in het programma en planning aan te brengen.
---
Teacher
Robidoux Suzanne

Medical Doctor

Ph.D. in acupuncture at the Nanjing University of Chinese Medicine.

Fellow at the Beijing University of Chinese Medicine researching the clinical efficacy of the classical approach of the Zhang Zhongjing's classical texts "Shang Han Lun" and "Jin Gui Yao Lue" in Beijing
Actuele & praktische info
---
Westerse medische basiskennis
---
Diplomagerichte opleidingen
---
Partners in Education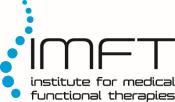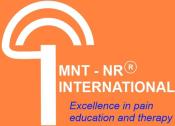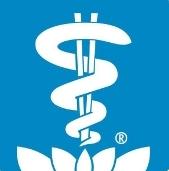 ---
Bachelor opleidingen in de Gezondheidszorg Howest
Unieke opleidingen in Vlaanderen zijn
---
Opleidingen in de Zorg LBC Berchem
---