Planning
STARTDATUM
06-05-2022
LOCATIE/VENUE
Campus Antwerpen
TIJD
06:45-
Inleiding/Introduction
Integrating Tuning Forks with Needles
a 3-day practical seminar
Vibrational Acupuncture™, a unique and innovative approach to TCM and Chinese medicine, uses precision calibrated Ohm tuning forks in conjunction with acupuncture needling on the points and meridians of the body.
The vibrational effect of the tuning forks is enhanced by the body's skeletal structure (bone) and its watery consistency. Research confirms that the human body is comprised of 70-80% water; sound travels four times faster in water than in air. Therefore, healing vibrations can permeate the most profound levels of essence – the Jing.
According to the precepts of Chinese medicine, it takes 50 drops of blood to build 1 part of Jing. However, Jing can be fortified through acupuncture treatments, herbs, and diet, and further enhanced through application of the vibrational Qi of tuning forks.
The synergy of tuning forks and acupuncture in a treatment results in a clinically effective regimen that can balance and harmonize the patient to prevent disease. Tuning forks are also useful in the treatment of children, and sensitive, needle-phobic patients, as well as those suffering from PTSD (Post Traumatic Stress Dysfunction), on both the physical and psychospiritual levels.
Inhoud/Content
Overview of vibrational medicine

Integrating needles and tuning forks into your practice

Benefits/contraindications of acupuncture/sound

Ohm Earth tuning forks; the resonance of the Unison

Eight Extraordinary meridians and essential oil usage

Auricular physiognomy: "Balancing the corpus callosum"

Ohm Balancing Facial treatment, integrating needles and tuning forks

Five Element Yuan Source constitutional treatment

Acu-sound treatments for face and body

"Mu Shu Tango"; Kidney Spirit transporting points

A full constitutional protocol integrating tuning forks & needles & more ...
Doelstellingen/Objectives
This non-invasive treatment allows these individuals to be receptive, relaxed instead of stressed, open to receiving the healing vibrations, and thereby being tuned and balanced.
The participants will learn:
The definition of vibration, the nature of sound and music, and how it relates to Chinese medicine.

Guidelines for using tuning forks with or without needles

Benefits and contraindications for acupuncture and/or tuning fork usage

Qi Jing Ba Mai acu-sound treatments for the Eight Extraordinary meridians

The use of Source Luo points for emotional imbalances

How to integrate needles and tuning forks for the treatment of temporomandibular joint dysfunction (TMJ)

A vibratory treatment for balancing the right and left hemispheres of the brain, via the corpus callosum

A full constitutional treatment protocol that can be easily integrated into an acupuncture practice
The teachers will demonstrate the protocols and the attendees will give and receive treatments.
Toelatingsvoorwaarden/conditions of admission
Diploma Acupuncture (+ in accordance with the required legal prior medical education)

Acupunctuurdiploma (+ In overeenstemming met de vereiste wettelijke medische vooropleiding)

of PGAC 2 & PGAC 3 bij ICZO vzw
Locatie/Venue
Campus Antwerpen
Lesuren/Timing
Friday: 14.00 - 21.00 h

Saturday : 09.00 – 18.00 h
Docent
Michel Angelo
co-authored the book, Vibrational Acupuncture: Integrating Tuning Forks with Needles, with Mary Elizabeth Wakefield, L. Ac., M. S., M. M., internationally acclaimed expert in facial acupuncture, published in March 2020, and has appeared with her at various acupuncture symposiums, both international and domestic

MichelAngelo is the Co-Director (with Mary Elizabeth Wakefield) of Chi-Akra Center for Ageless Aging, and, with Ms. Wakefield, has co-created some 20 different seminars on facial acupuncture and related modalities
Wakefield Mary Elizabeth
Acupuncturist

Tri-State College of Acupuncture New York, NY, Master of Science

Featured Instructor, Advanced Facial(Cosmetic) Acupuncture Program, Pacific College of Oriental Medicine, New York

Instructor, international facial acupuncture seminars alll over the world

Presenter on different Acupuncture Conferences and related Symposia
Accreditaties/Accreditation
BAF, EUFOM , LVNT, NVA , NWP , ZHONG
Studiepunten/Credits
1.5 = Een studiepunt is een binnen de Vlaamse Gemeenschap aanvaarde internationale eenheid die overeenstemt met ten minste 25 en ten hoogste 30 uren voorgeschreven onderwijs-, leer- en examenactiviteiten en waarmee de studiebelasting van elke opleiding of elk opleidingsonderdeel wordt uitgedrukt
KMO-P
Deelnemers uit het Vlaamse gewest kunnen gebruik maken van de KMO-portefeuille.
Voertaal/Language
English
Cursusmateriaal/Hand-outs
Syllabus wordt via het ICZO-platform aangereikt na betaling van het cursusgeld. Hiervoor wordt de cursist tijdig uitgenodigd.
Diversen/Miscellaneous
Continuous coffee break (coffee, tea, water) + sandwich lunch, soup, salad bar, coffee, tea, water) - Doorlopende coffee breaks (koffie, thee, water) + broodjeslunch (broodjes, soep, saladebar, koffie, thee en water, ....)

Free underground parking for your car - Gratis ondergrondse parking voor Uw wagen

De organisatie behoudt zich het recht voor om eventuele wijzigingen in het programma en planning aan te brengen.
Testimonials
Testimonials from Colleagues and Students :
VIBRATIONAL ACUPUNCTURE: INTEGRATING TUNING FORKS WITH NEEDLES
"This workshop was extremely eye-opening and informative. I never knew how powerful the combination of acupuncture with tuning forks could be … I experienced a powerful healing for back pain during a treatment session. I was taught a lot of great, useful information that I will be bringing forward and introducing into my practice. Thank you for allowing us to learn and practice in such a beautiful space."
C. T., D. Ac.
Mount Sinai, NY
"Vibrational Acupuncture brilliantly combines acupuncture needling and tuning fork vibration into a wide variety of protocols that support healing on the deepest levels. Mary Elizabeth and MichelAngelo empower all their students with gentle, yet powerfully transformative, techniques."
Actuele & praktische info ICZO vzw
12/03/2022 Health Care voorbereidingsprogramma (Westerse Medische Basis)

Acupunctuur of Dry needling
---
Diplomagerichte Opleidingen tot
---
Studiegbied
---
---
Westerse Medische Basiskennis
---
Partners in Education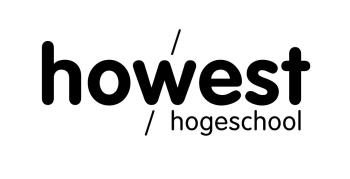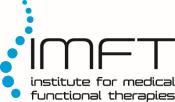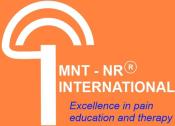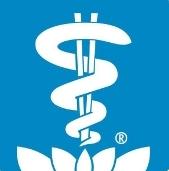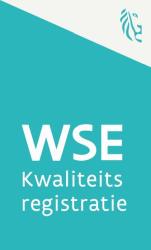 ---
Bachelor opleidingen in de Gezondheidszorg Howest
---
---
Nieuwsbrief
Hiermee kan u zich gratis abonneren op onze periodieke nieuwsbrieven. De informatie die u doorgeeft zal enkel voor dat doel gebruikt worden
---
Stand firma Campus Antwerpen
15/01/2022 : Alfagem

22/01/2022 : Schwa Medico

12/02/2022 : China Nature

19/11/2022 : Vitals te brugge
---
---
---