Inleiding/Introduction
Analyzing person's constitutional energetic D.N.A code
with Chinese astrology
Chinese philosophers gave great weight to the theory of five elements, which serves as a powerful tool for the diagnosis and understanding of the elements that create the cosmos and all that is included in it. Each element has a specific energy and together they represent all possibilities, directions, seasons, times, colors, feelings, tastes, smells, food, animals and figures.
The ancient Chinese understood that everything that exists in nature is controlled or influenced by the state of the energetic connection between heaven and earth.
The indication is to the five elements which are: wood, fire, earth, metal, water, and their energetic organ systems.
The time of birth is a time where we get our unique code of energy according to the situation that exists in the universe at the moment. Chinese astrology consists of 60-year cycles in which also correspond to cycles of 10 years, year, month, day and hour.
Actually, each one of us is made from a particular set of energy according to the different elements (water, wood, fire, earth, and metal) which identify different aspects of our life. It means that our perspective to life and to ourselves will be according to these elements also. In other words we could say that our birth chart is like glasses we look through on ourselves and on the world, and on the way we see thing we will act, and according to that we will get our results.
Understanding personal map can identify conflicts, difficulties and ability to understand the basic potential. At the same time we can see the available energy of each element whether it exists or not. When it is missing, usually there is an activity of compensation to complete the lack energy. When there is too much energy of an element there might be a Burnout of this element and disease might appear.
Some of these Questions that we ask ourselves and our patients ask themselves, can be answered by the understanding of the four pillars map
Who am i? Which element is stronger? Which element is weaker? What is my potential? What I am good at? What is not for me to deal with? What I am looking for in a relationship? How I deal with money? How should I express myself?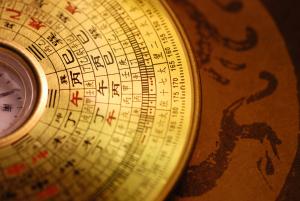 Course structure
INTRODUCTIONS
THEORIES
10 HEAVENLY STEMS & 12 EARTHLY BRANCHES
12 Life Stages of element growth
FOUR PILLARS OF DESTINY
The chart by year/ month/ day/ hour

"Day Master" and Personality profiles & Relationships with other elements
HEALTH & DISEASE
How strong/weak is the DM?

Favorable / unfavorable elements
PRACTICE
Analyzing maps of participants and more
---
Belangrijke mededeling: om uw persoonlijk DNA te kunnen bepalen, dien je bij de inschrijving (bericht) zeker mee te geven:
Het uur dat je geboren bent

De geboorteplaats: stad – land
Inhoud/Content
Toelatingsvoorwaarden - conditions of admission: TCM - Acupuncture (Basis TCG - Tuinatherapeut - acupunctuur)

Voertaal - Language: English

Lesdatum - Dates: de nieuwe datum is nog niet gekend. Bij interesse schrijf je best in "onder voorbehoud". Je wordt dan als eerste verwittigd zonder enige verplichting.

Uren - Hours:

Thursday : 15.00 h – 21.00 h

Saturday : 09.00 – 16.00 h

Cursusgeld - Fee: 450 €

Belangrijke mededeling: om uw persoonlijk DNA te kunnen bepalen, dien je bij de inschrijving (bericht) zeker mee te geven:

Het uur dat je geboren bent

De geboorteplaats: stad – land

Cursusmateriaal - hand-outs (Syllabus wordt via het ICZO-platform digitaal aangereikt na betaling van het cursusgeld)

Accreditatie : NWP - BAF - EUFOM - VNT - NVA - ZHONG

Deelnemers uit het Vlaamse gewest kunnen gebruik maken van de KMO-portefeuille. De kmo-portefeuille is een maatregel waardoor ondernemers financiële steun krijgen bij aankoop van opleiding (mogelijkheid tot maximum 40% tussenkomst van de Vlaamse Gemeenschap)

De organisatie behoudt zich het recht voor om eventuele wijzigingen in het programma en planning aan te brengen.
---
Docent
Zizov Aaron

Specialized in Gynecology and Chinese cosmetology at the "Zhe Jiang Chinese Medical University" and in the "Zhe Jiang Provincial Hospital of T.C.M", Hang Zhou, China.

Aaron is the Author of the books "Beauty secrets of Chinese medicine" a professional Guide to Chinese cosmetology, and "tongue diagnosis in five elements model" a Clinical Guide for physical and emotional diagnosis according to the tongue map in Chinese medicine.
Accreditaties/Accreditation
BAF, EUFOM , NVA , NWP , ZHONG
Actuele & praktische info ICZO vzw
12/03/2022 Health Care voorbereidingsprogramma (Westerse Medische Basis)

Acupunctuur of Dry needling
---
Diplomagerichte Opleidingen tot
---
Studiegbied
---
---
Westerse Medische Basiskennis
---
Partners in Education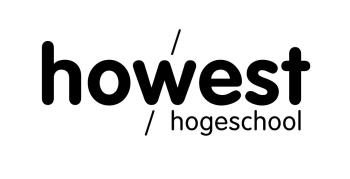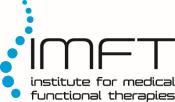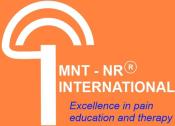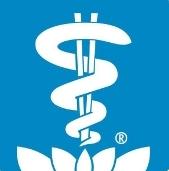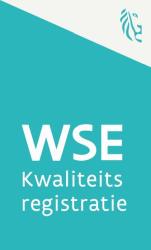 ---
Bachelor opleidingen in de Gezondheidszorg Howest
---
---
Nieuwsbrief
Hiermee kan u zich gratis abonneren op onze periodieke nieuwsbrieven. De informatie die u doorgeeft zal enkel voor dat doel gebruikt worden
---
Stand firma Campus Antwerpen
15/01/2022 : Alfagem

22/01/2022 : Schwa Medico

12/02/2022 : China Nature

19/11/2022 : Vitals te brugge
---
---
---