Locatie/Venue
LOCATIE/VENUE
Campus Antwerpen
Inleiding/Introduction
As a TCM practitioner, we understand that "Kidney is the root of life". Well, which organ is the generator (mother organ) of the Kidney? the answer is the Lung according to the Five Element theory. The Lung governs the Qi, where the clear Qi from the nature comes to human systems and promotes our life, our vitality.
In the Yellow Emperor's Classic of Internal Medicine, there is a very important chapter that discusses the change and feature of the Qi in the Spring, Summer, Autumn and Winter. It explains how the Qi in the nature influences the Qi of our body, how we can follow it in order to promote our vitality and health.
Inhoud/Content
The element that associated with each of the seasons tends to have a stronger energy manifesting in the body at that time. To attain balance, one must be careful about eating foods that would further enhance that energy, while increasing the intake of those foods that would boost the strength of the element (and organ system) suppressed

by the dominant element. So, for spring, sour foods are minimized, as they promote the energy of the dominant wood element (liver), while mildly sweet foods would be increased because they promote the energy of the earth element (spleen), which is suppressed by the wood element. A brief table may help:

| | | |
| --- | --- | --- |
| Season | Dominant Element/Organ | Affected Element/Organ |
| Spring | Wood (Liver); eat less sour foods | Earth (Spleen); eat more mildly sweet foods |
| Summer | Fire (Heart); eat less bitter foods | Metal (Lungs); eat more pungent foods |
| Autumn | Metal (Lungs); eat less pungent foods | Wood (Liver); eat more sour foods |
| Winter | Water (Kidneys); eat less salty foods | Fire (Heart); eat more bitter foods |

As to medical therapies, sometimes of general nature and other times in relation to specific symptoms or medical conditions. A table will help sum up:

| | | |
| --- | --- | --- |
| Season | Examples of Cautions | Some Methods to Use |
| Spring | Do not simply use herbs to overcome stagnation. If there is no sign of disease, there is no need to take any medicine | When a disease is coming on, extinguish [or dispel] wind, harmonize qi, cool the diaphragm |
| Summer | Avoid draining yin qi, either by laxatives that induce diarrhea or by draining methods of acupuncture or moxibustion | Ingest warm substances during the summer solstice, and take tonics for the kidneys |
| Autumn | Avoid using dispersing therapies such as emetics or strong diaphoretics | use acupuncture/moxibustion and some herbal decoctions or powders which assist the patient's yang qi |
| Winter | Warm diaphoretics should not be used excessively | Dispel existing pathogens with emetics. Take a combination of tonic materials steeped in wine; dioscorea wine is also good |
Doelstellingen/Objectives
In this seminar, Dr. Yifan Yang will introduce the changes of Qi in four seasons, and give the suggestion to follow it by using
acupuncture
physical exercises
diet
adjusting the life style. This information can be used for yourself, your family and your patients.
Toelatingsvoorwaarden/conditions of admission
Diploma acupuncture / TCG / Tuina Therapist

ICZO- cursisten acupunctuur, TuiNa, Chinese kruiden en Chinese voedingsleer kunnen ook inschrijven
Locatie/Venue
Campus Antwerpen
Datum/Data
de nieuwe datum is nog niet gekend.Bij interesse mag je zeker aanmelden, dan verwittigen we jou als eerste bij een nieuwe opstart
Docent
Yifan Yang, Dr. Ac.
Chinese Doctor in TCM (Beijing University of Traditional Chinese Medicine)

Master degree in Chinese herbs

Auteur van volgende boeken

Chinese Herbal Medicine --Comparisons and Characteristics (Churchill Livingstone/Elsevier 2002, 2010)

Chinese Herbal Formulas – Treatment principles and Composition Strategies (Churchill Livingstone/Elsevier 2010), zie >>>

The Aftercare of COVID-19 Infection: Herbs Acupuncture Nutrition Massage Exercise >>>
Accreditaties/Accreditation
Het aantal accreditatiepunten verschilt per beroepsverenging en wordt best nagezien bij de betreffende organisatie
BAF, EUFOM , LVNT, NVA , NWP , ZHONG
Studiepunten/Credits
0.5 = Een studiepunt is een binnen de Vlaamse Gemeenschap aanvaarde internationale eenheid die overeenstemt met ten minste 25 en ten hoogste 30 uren voorgeschreven onderwijs-, leer- en examenactiviteiten en waarmee de studiebelasting van elke opleiding of elk opleidingsonderdeel wordt uitgedrukt
Studiegebied
Oosterse Gezondheidszorg ICZO
Voertaal/Language
Nederlands + Engels
Cursusmateriaal/Hand-outs
Syllabus wordt via het ICZO-platform aangereikt na betaling van het cursusgeld. Hiervoor wordt de cursist tijdig uitgenodigd.
Diversen/Miscellaneous
Language:

English (de docent spreekt ook Nederlands

Doorlopende coffee breaks (koffie, thee, water) + broodjeslunch (broodjes, soep, saladebar, koffie, thee en water, ....) - Continuous coffee break (coffee, tea, water) + sandwich lunch, soup, salad bar, coffee, tea, water)

Gratis ondergrondse parking voor Uw wagen - Free underground parking for your car

De organisatie behoudt zich het recht voor om eventuele wijzigingen in het programma en planning aan te brengen.
Therapeutenlijst
Infomoment Opleidingen ICZO vzw
---
Dry Needling & Acupunctuur
---
Diplomagerichte Opleidingen tot
---
Westerse Medische Basiskennis
---
---
Partners in Education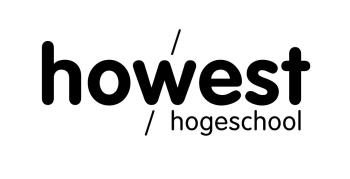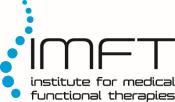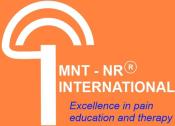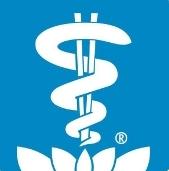 ---
Bachelor opleidingen in de Gezondheidszorg Howest
---
---
Nieuwsbrief
Hiermee kan u zich gratis abonneren op onze periodieke nieuwsbrieven. De informatie die u doorgeeft zal enkel voor dat doel gebruikt worden
---
Stand firma Campus Antwerpen
19/11/2022 : Vitals te Brugge

14/01/2023 : Medichin + Energetica Natura

04/03/2023 : Energetica Natura

18/03/2023 : Energetica Natura + Herboplanet
---
---
Patiënten
Op zoek naar een ervaren therapeut ?
---