Locatie/Venue
LOCATIE/VENUE
Campus Antwerpen
Inleiding/Introduction
"The high level physician sees how the hidden energies from inside are seen on the outside, and then the invisible becomes visible," Ling Shu chapter 4
Diagnosis in Chinese Medicine is based on 4 pillars: observation, listening –smelling, inquiry-questioning, and palpating-touch. However most important information is gathered in almost the first instant. Practicing these instant diagnostic abilities enables the practitioner to really "see" the patient. Once we "see" we don't stop "seeing" the most hidden energetic patterns, the inner pain, the strength, the yin and yang and the elements as they are manifested in the individual, the story of the Shen.
One has to see to believe, one has to experience to know. It's possible to see and sense the inner manifestation of disease patterns, traumas, Zheng QI and healing potential.
There is a saying in Chinese medicine that "the high level physician makes the diagnosis when the patient enters the room and finishes treatment when he sits at the chair." It is hard to verify the second part of the saying, but most of the diagnosis can be done almost at the first glance.
One minute diagnosis is based on the very simple yet core tools of Chinese medical observation: yin and yang, excess and deficiency; the 5 colours; facial and postural diagnosis; body shape and the spark of the Shen that can be seen in the eyes. Once these integral tools of Chinese medicine are assimilated they can be easily applied in clinical practice.
Observational and instant diagnosis is a crucial tool especially if you treat young children or someone who can't answer questions about his disease like a stroke or trauma patient or someone who doesn't speak your language.
The aim of this workshop is to experience a step by step dissection of clinical cases and live demonstrations of the possibilities and importance of instant diagnosis. After arriving at the diagnosis there will be a clinical discussion about the best treatment strategies and acupuncture point suggestions.
"When you look with an eye of ignorance you see ignorance. When you look with an eye of love you see love.When you look with the eye of wisdom you see wisdom."
Info
Dr. Maimon has been studying, teaching and researching Chinese medicine over the last 25 years. He combines a vast background of TCM styles with a wide clinical and teaching experience. His teaching is clear and inspiring.
Yair Maimon (O.M.D PhD Ac) – Internationally known in the field of Integrative and Chinese Medicine with vast clinical and research experience in the US, Europe, Israel.
Being an eternal student of Chinese medicine for so many years he was privileged to study with the best teachers all around the world and graduate from schools and universities in England, Holland, USA, China. different approaches of Chinese medicine such as: "5 Elements", TCM, Stems and Branches, Japanese Acupuncture, Chinese Herbal medicine, and studies of ancient texts. including postgraduate specialization in: pediatrics, gynecology and oncology.
Dr. Maimon has developed a special insight in diagnosis and treatment of variety of psychological, autoimmune disorders and cancer, which is coming from a deep understanding of the application of Chinese medicine to ease suffering and promote healing. Key note lecture in numerous congresses.
Had published several research articles relating to acupuncture and herbal medicine.
Inhoud/Content
Toelatingsvoorwaarden - conditions of admission: TCM - Acupuncture

Voertaal - Language: English

Lesdatum - Dates: de nieuwe datum is nog niet gekend. Bij interesse schrijf je best in "onder voorbehoud". Je wordt dan als eerste verwittigd zonder enige verplichting.

Uren - Hours: 09.00 - 16.30 H

Cursusgeld - Fee: 150 €

Accreditatie : NVA - EUFOM - NWP - BAF & wordt aangevraagd bij VNT - ZHONG

Deelnemers uit het Vlaamse gewest kunnen gebruik maken van de KMO-portefeuille. De kmo-portefeuille is een maatregel waardoor ondernemers financiële steun krijgen bij aankoop van opleiding (mogelijkheid tot maximum 40% tussenkomst van de Vlaamse Gemeenschap)eelnemers uit het Vlaamse gewest kunnen gebruik maken van de KMO-portefeuille

De organisatie behoudt zich het recht voor om eventuele wijzigingen in het programma en planning aan te brengen.
---
Docent
Dr. Maimon Yair

Doctor of Oriental Medicine, Researcher (PhD) - Acupuncturist

Head of "Tal center" - integrative cancer research center, institute of oncology - Sheba hospita, Israël

Head of the Israeli center for research in complementary medicine (NPO)

Director of Refuot Integrative Medical Centre
Locatie/Venue
Campus Antwerpen
Accreditaties/Accreditation
Het aantal accreditatiepunten verschilt per beroepsverenging en wordt best nagezien bij de betreffende organisatie
BAF, EUFOM , NVA , NWP , ZHONG
Studiegebied
Oosterse Gezondheidszorg ICZO
Infomoment Opleidingen ICZO vzw
---
Dry Needling & Acupunctuur
---
Diplomagerichte Opleidingen tot
---
Westerse Medische Basiskennis
---
---
Partners in Education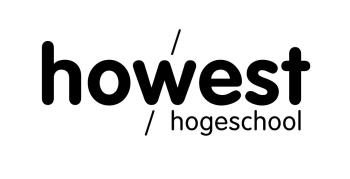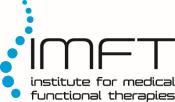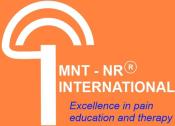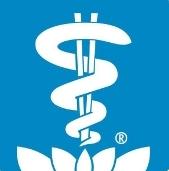 ---
Bachelor opleidingen in de Gezondheidszorg Howest
---
---
Nieuwsbrief
Hiermee kan u zich gratis abonneren op onze periodieke nieuwsbrieven. De informatie die u doorgeeft zal enkel voor dat doel gebruikt worden
---
Stand firma Campus Antwerpen
19/11/2022 : Vitals te Brugge

14/01/2023 : Medichin + Energetica Natura

04/03/2023 : Energetica Natura

18/03/2023 : Energetica Natura + Herboplanet
---
---
Patiënten
Op zoek naar een ervaren therapeut ?
---