Locatie/Venue
LOCATIE/VENUE
Campus Antwerpen
Inleiding/Introduction
This is the first and most comprehensive course in the field of oncology acupuncture.
This innovative international certification program includes state of the art eLearning courses from leading professionals and face to face teaching.
will open doors for its graduates to get acceptance and take part in clinics and hospitals who integrate acupuncture treatment in their patient care.

will give you the skills and abilities to treat cancer patients, reduce suffering and promote healing.
You will learn about the ample amount of evidence based research which shows the benefit of oncology acupuncture in cancer care.
This certification program is a collaboration of worldwide experts in the field of TCM Oncology.
The online course is accredited for the MA/Phd program given by the Nan Jing University of Chinese medicine.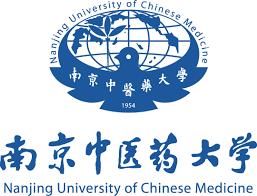 Hospitals across the world are looking for TCM Oncology practitioners
to become part of their oncology treatment staff
TCM Oncoloy syllabus
In this course track you will learn the western medicine point of view on cancer, how various types of cancer are being treated, including cutting edge treatment options offered to patients by doctors, and how TCM practice can become an integral part of the treatment process. This track consists of 8 professional courses and an extra course related to TCM from a cultural point of view. Altogether you get more than 10 hours of video with world class experts in the field of TCM oncology.
Inhoud/Content
Program hours
The course is made up of
15 hours of eLearning modules

15 hours of face to face programming, (03 & 04 October 2020- Antwerpen - Belgium)

+ 20 hours of home study

= +/- 50 Hours Study Load
Program curriculum
Online Program (E-learning)
Western Medicine - Cancer: An Introduction to Western Medical Understandings, Classifications and Diagnosis - 01:00 hrs (eLr)

Western Medicine - Common Treatment Options in Cancer - 01:30 hrs (eLr)

Research - Outstanding Proof of TCM in Cancer Care - 01:00 hrs (eLr)

Research - Latest Research in TCM Oncology - 01:00 hrs (eLr)

Research - Lecture series - oncology acupuncture research - 1:30 hrs (eLr)

Safety - Warning Signs of Cancer, East and West - 00:30 hrs (eLr)

Safety - Precaution/contraindication in Oncology Acupuncture -01:00 (eLr)

Ethics - Communication with Cancer Patients - 01:00 hrs (eLr)

Nutrition - Targeting the Hallmarks of Cancer with Nutrition - 01:00 hrs (eLr)

Herbal medicine - TCM Botanical Formula LCS 101: Research and Use in Cancer Care - 00:30 hrs (eLr)

Chinese Medicine - Treatment of Radiation Side Effects - 01:30 hrs (eLr)

Chinese Medicine - Treatment of Nausea in Cancer Patients - 01:00 hrs (eLr)

Chinese Medicine - Treatment of Constipation in Cancer Patients - 00:30 hrs (eLr)

Chinese Medicine - Treatment of Diarrhea in Cancer Patients - 01:00 hrs (eLr)
Download the Elearning program
Face to Face program (
04 & 05 December 2021
- Antwerpen)
Chinese Medicine - Analyzing cancer patterns evaluating pre existing condition - 2:00 hrs

Chinese Medicine - Treating Side Effects of Chemotherapy - 4:30 hrs

Chinese Medicine - Treatment of the Immune System -1:30 hrs

Chinese Medicine - Cases Study -1:30

Chinese Medicine - Special Needle Techniques - 0:30

Western Medicine - Cancer: Revision, Diagnosis and Treatment of Different Types of Cancer - 3:00 hrs

Research - Understanding Research and Oncology Acupuncture Research - 1:00 hrs

Safety - 1:00 hr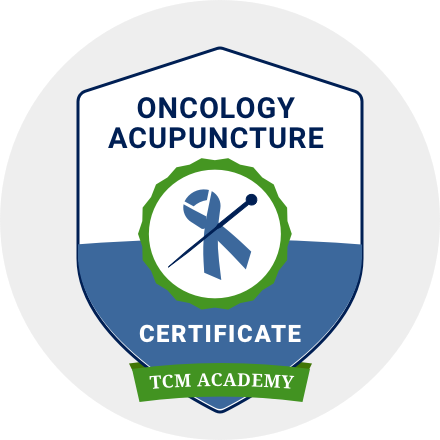 Doelstellingen/Objectives
Oncology acupuncture is a special field which offers the acupuncturist distinct tools to help both patients with cancer and patients who have had cancer in the past. Almost any acupuncturist is dealing in their practice with patients affected by cancer.
The program offers the knowledge and practical and tools for the treatment of cancer patients.
Additionally it provides insight and understanding of the diagnosis and western medical treatment in different aspects of oncology.
There is a great need to practitioners who have the skills in this field and graduates will immediately benefit from and be able to practically implement their knowledge.
Programs aim:
To provide the western and Chinese medical background, while evaluating current research, and providing practical tools for acupuncture treatment in cancer care.
Toelatingsvoorwaarden/conditions of admission
Diploma Acupuncture (+ in accordance with the required legal prior medical education)

Acupunctuurdiploma (+ In overeenstemming met de vereiste wettelijke medische vooropleiding)

of PGAC 2 & PGAC 3 bij ICZO vzw
How to participate ?
Click on "Inschrijven - Registration"

ICZO will send you an invoice to pay 750 €

After the payment, you will access to the online course "E-learning".

You study on your our "tempo', speed

After the E-learning, you should follow the Face To Face course in Antwerpen, Belgium

You will receive your International Certification on Oncology Acupuncture
Locatie/Venue
Campus Antwerpen
Datum/Data
Face to Face : 04 & 05 December 2021
Lesuren/Timing
Saturday: 09.00 - 18.30 h
Docent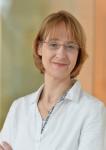 Dr. Hartung Julia
Dr. medizin
Innere Medizin
Hämatologie und internistische Onkologie
Acupuncture, Chinese Herbs
Maimon Yair, OMD
Doctor of Oriental Medicine, Researcher (PhD) - Acupuncturist

Head of "Tal center" - integrative cancer research center, institute of oncology - Sheba hospita, Israël

Head of the Israeli center for research in complementary medicine (NPO)

Director of Refuot Integrative Medical Centre
Accreditaties/Accreditation
Het aantal accreditatiepunten verschilt per beroepsverenging en wordt best nagezien bij de betreffende organisatie
BAF, EUFOM , LVNT, NVA , NWP , ZHONG
Studiepunten/Credits
/ = Een studiepunt is een binnen de Vlaamse Gemeenschap aanvaarde internationale eenheid die overeenstemt met ten minste 25 en ten hoogste 30 uren voorgeschreven onderwijs-, leer- en examenactiviteiten en waarmee de studiebelasting van elke opleiding of elk opleidingsonderdeel wordt uitgedrukt
Studiegebied
Oosterse Gezondheidszorg ICZO
Voertaal/Language
English
Cursusmateriaal/Hand-outs
SyllSyllabus wordt via het ICZO-platform aangereikt na betaling van het cursusgeld. Hiervoor wordt de cursist tijdig uitgenodigd (binnen de week voor de 1e lesdag)abus wordt via het ICZO-platform aangereikt na betaling van het cursusgeld. Hiervoor wordt d
Diversen/Miscellaneous
Cursusgeld - Fee: 750 € (including E-leaning)

Continuous coffee break (coffee, tea, water) + sandwich lunch, soup, salad bar, coffee, tea, water)

Free underground parking for the car

De organisatie behoudt zich het recht voor om eventuele wijzigingen in het programma en planning aan te brengen.
Therapeutenlijst
Testimonials
van der Zanden - Liebregts Judith : Zeer interessant, veel praktische info. Diepgaand. Echt een aanrader!

Inge Stringa : Goede en deskundige overdracht vd info. Klasse !

Szklarek Małgorzata : De deskundigheid van de docenten! Praktische toepassing van lesmateriaal. Veel, goed onderbouwd, wetenschappelijk onderzoek.

Galle Stieven : goed opgebouwde cursus met een interessant topic. aangename docent

Papez Christien : Prachtige opleiding. De docenten waren echt goed. Complimenten. Helder, duidelijk, ruimschoots tijd om vragen te stellen. Mooie structuur waar men zich ook aan hield.

Terryn Reinhilde : Ik ben heel tevreden en een grote fan
Infomoment Opleidingen ICZO vzw
---
Dry Needling & Acupunctuur
---
Diplomagerichte Opleidingen tot
---
Westerse Medische Basiskennis
---
---
Partners in Education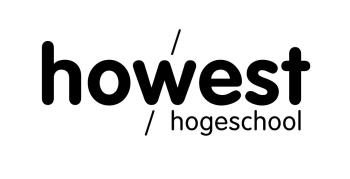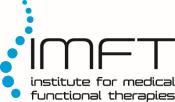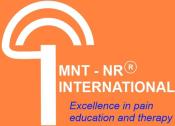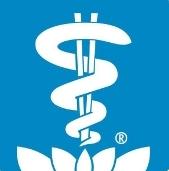 ---
Bachelor opleidingen in de Gezondheidszorg Howest
---
---
Nieuwsbrief
Hiermee kan u zich gratis abonneren op onze periodieke nieuwsbrieven. De informatie die u doorgeeft zal enkel voor dat doel gebruikt worden
---
Stand firma Campus Antwerpen
19/11/2022 : Vitals te Brugge

14/01/2023 : Medichin + Energetica Natura

04/03/2023 : Energetica Natura

18/03/2023 : Energetica Natura + Herboplanet
---
---
Patiënten
Op zoek naar een ervaren therapeut ?
---